About to launch an e-commerce website? Want to improve your existing website?
In an increasingly competitive environment, there are countless tools to help you drive traffic to your online shop, and help you expand your client base. However, many retailers find it difficult to choose which acquisition levers are best suited to their needs and budget. To help you make the right decision, read our detailed guide on the different tools that you could use to improve your business's online performance. Some of the tools are free, whilst others cost a fee, but they will all help you to make the right decisions tailored to your business's specific objectives.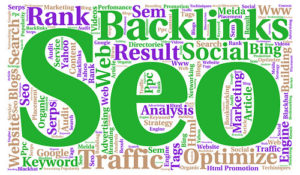 One of the free acquisition levers featured in the guide is Search Engine Optimisation (SEO), a must for generating traffic to your site. This long-term approach will increase your chances of appearing in the top results of a search engine. If you want as many people as possible to know about your offer, you could try creating pages on different social networks. This technique will allow you to showcase your product catalogue, whilst simultaneously creating a long-lasting relationship with your clients.
Alongside the free tools, you will discover fee-paying methods that can help attract traffic rapidly to your store. Search Engine Advertising (SEA) advertises your shop/product on search engine results pages when people search for certain, predefined keywords. Real Time Bidding (RTB) is another option featured in the guide. This tool allows you to determine the advertising effect of an advert in real time, and this very promising piece of technology has been helping stimulate display advertising for several years.
As well as highlighting different ways to drive traffic to your online shop, the guide also has tips to help you make sure these customers return. One way of doing this is through retargeting, which publishes (via a specialized service provider) adverts of a product that interested a client but which they did not buy. There is a tool which helps you both to acquire new clients as well as create customer loyalty: emailing. Warning: this could prove to be too intrusive for certain e-shoppers, but if executed well, the personal aspect can considerably increase your rate of conversion.
If you want to know more,