Betty joined us in March as Lengow's first Country Manager for China. Find out more about Betty and read her top tips for selling in China.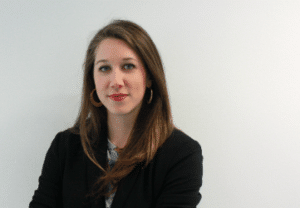 Hi Betty, can you introduce yourself in a few words?
I am a young Frenchwoman who has just returned to Paris after 8 years in China. I can speak Mandarin fluently, and am an expert in Chinese e-commerce and cross-border. I have an entrepreneurial spirit and am looking forward to a new adventure with Lengow as the Country Manager China.
What is your professional background?
After a brief stint at Studio Canal working in cinema production, I threw myself into learning Mandarin and entered the e-commerce cross-border sector as a director of sales and operations. At the same time, I was also a consultant, working with European businesses looking to launch onto the Chinese market.
Tell us a bit about your position and what you do.
I have two main missions: connect Chinese retailers to Europe using broadcasting channels, and help European online retailers launch in China. It is a very challenging position which mixes strategy and operations, and we have to identify our clients' needs diligently so we can connect them to the best sales channels as quickly and efficiently as possible.
How does your dual knowledge of the European and Chinese market help?
From a strategy and development point of view, dual knowledge of the markets makes it easier to act more quickly, anticipate problems and identify potential opportunities. From an operational point of view, knowing and understand these two markets allows for the creation of a cross-border solution and thus lets us expand our offer. However, knowledge of the market is not enough; we also have to be able to put it into practice, and adopt an educational approach towards our clients. Fluency in the language is a vital key to prevent miscommunication and to be able to guide our clients so that they can adapt to the target market as best as possible.
What are the major challenges/trends in Chinese e-commerce?
The lifestyle has really evolved in China: importing is no longer niche and Chinese consumers now love varied, high-quality international brands. They want access to products which improve their daily quality of life and have a big appetite for food products, fashion, cosmetics, pharmaceuticals, and baby products. To be successful, you should sell products on marketplaces (such as Tmall Global, Jingdong, Haituncun, etc), offer attractive prices and promotions, and invest heavily in m-commerce to connect with the mobile community. For example, on the largest promotional event of the year on 11 November, 70% of purchases were done using a mobile device.
China: a challenge for European Retailers
What potential does China have for European retailers?
There is already great potential thanks to volume: China is the largest ecommerce market with nearly 500 million online buyers and 654 billion dollars' worth of revenue in 2015. It is twice as large as the European e-commerce market and represents 40% of global e-commerce spending. China has undeniably become the new El Dorado for online retailers, and it is now commonplace for them to include China in their global strategy. There is also a potential for visibility for brands: selling in China means large scale exposure at the heart of the APAC zone.
What are main challenges for a European online retailer dealing with China?
They are many challenges: respecting regulations, language, recognising the characteristics of the local market and buying behaviour, understanding all operational elements such as logistics, customer service, payment methods, etc…
The key to breaking down these barriers is to establish strong, local partnerships with people you can trust, and work with a middle man who knows the market and speaks the language.  That is why at Lengow are offering Startin'China. We are helping European online retailers connect to the best marketplaces (generalist and specialised) and are also acting a quality controller. Our Chinese team in Paris is the point of contact between our European clients and local operational partners in China. We check the quality of the product catalogue and optimise it, and ensure that clients' demands are met.
What strategy should retailers employ to sell in China?
To sell in China you have to adapt! Therefore, you must employ a flexible strategy, adapt it continually and follow the purchasing habits of Chinese consumers. Everything can change very quickly, so it is important to choose a reliable middle man. Like in Europe, it is good to be visible quickly, so you should distribute your product catalogue on several broadcasting channels.
The European Market: a new El Dorado for the Chinese?
What are the main differences between China and Europe?
The list is very long, so I will stick to Chinese shoppers' main differences:
Buying behaviour: online shoppers spend more time comparing products (+20% more time before buying), product pages are more detailed with longer descriptions and multiple photos.
Price positioning: there is strong competition, so you have to know how to play with promotions, gifts and free delivery. Do not be afraid to reduce prices for certain SKUs.
Delivery times: Chinese online shoppers are used to receiving their order within 24 hours and having access to customer service up until 10pm.
Social networks: there is no Facebook, nor Twitter, nor Youtube, as they are all banned in China. WeChat is the main application in China to use for community management and generate supplementary sales.
What can the European market bring to China (key players, consumers)?
European products can bring a better quality of life to Chinese consumers and thus contribute to the country's economy. European actors such as marketplaces can increase Chinese products' visibility in Europe.
Can you share a chinese proverb with us?
马到成功 (mǎ dào chéng gōng) which literally means: on a horse to success.
This proverb means 'to be successful instantly'. The horse represents rapidity and immediacy. It just goes to show: trust the Lengow pony and you will succeed!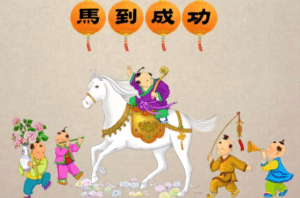 Meet Betty at the Retail Asia Expo in Hong Kong from 14th to 16th June. Team Lengow China will be at stand N23, and our COO, Nenad Cetkovic will be leading a seminar discussion on 14th June at 12.45 about European Ecommerce Market Opportunities, in the show's Internet Retailing forum.
In the meantime, if you want to know more about selling in China,
Download our country guide now.