IMRG's Fashion Connect event returns to London!
With London Fashion Week (19-23rd February) just around the corner, Statista's latest findings confirm that fashion e-commerce is as popular as ever amongst British consumers. Their most recent figures reveal that between December 2014 and 2015, retail internet apparel sales increased by 10.3%. Clothing remains the most popular e-commerce category, thanks to the fact that 60% of online shoppers buy at least one item from this category regularly. As a result, the market is relatively crowded, and like their brick and mortar counterparts, online retailers face a plethora of problems when it comes to securing a market share.
One of the main issues, particularly for new retailers, is customer acquisition. The modern, digital strategies used to increase customer bases are worlds away from those used just ten years ago. Nowadays, retailers have a variety of tools to help them (or equally confuse them); from SEA to social networks, and PPC to targeted adverts. Online retailers also face the issue of basket abandonment, a relatively rare phenomenon in brick and mortar stores. What's more, e-commerce creates a range of logistical issues, from delivery, packaging and returns.
If you are struggling with some of these issues, you should head to IMRG's Fashion Connect Conference, which takes place in London on the 11th February. This year, the focus is on personalization, and tailoring your offering to customers. With speakers including Youtube, Mango and John Lewis, this conference will be sure to answer all of your questions. The main panel will be supported by an exclusive report on fashion e-commerce, which will be available on the day and as a download for after the event. If you are interested in attending, click here for more information. Make sure you catch Lengow at the 10.30am panel session, where industry experts will be talking about how to manage and quantify the cost of customer acquisition in the digital age!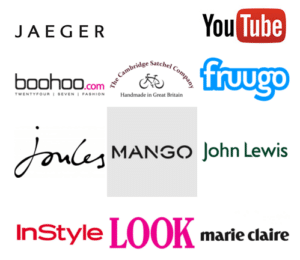 If you want to know more about customer acquisition right now,