Chinese New Year is in just 10 days – as the year of the monkey becomes the year of the rooster, we're taking a look at mobile and social commerce in China. What makes it so successful?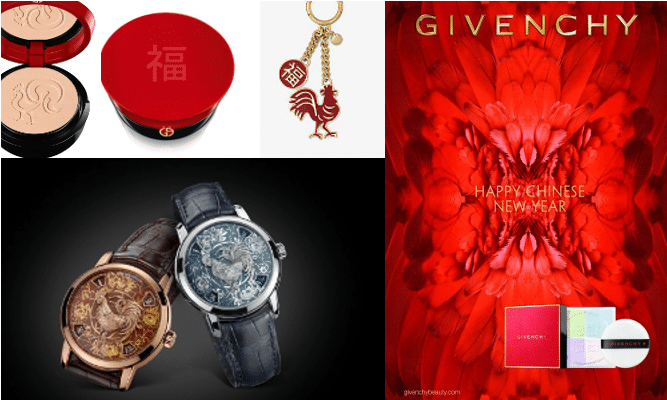 Widely celebrated in many Asian countries, for lots of people this is an event that's centred around family – but it's also the opportunity for brands to stand out by launching new collections. To get involved with the festivities, the luxury brand, Givenchy, has reinvented one of its staple products, Le Prisme Libre. This will enable the brand to attract and retain more Chinese clientele. Michael Kors, Kenzo, Giorgio Armani, and Vacheron Constantin plan to dress themselves in the traditional Chinese New Year colours.
It's clear that this is an essential event to get involved in, judging by the sheer volume of enthusiasm surrounding it. This gives us, therefore, the perfect opportunity for us to look back on the specificities of the e-commerce market in China.
People love to shop on mobile
In 2013, China was second only to the United States in terms of ecommerce market size, but now, China dominates them all. Its turnover continues to grow and reached $714 billion by the end of 2016. Chinese consumers very quickly adopted and appreciated the possibilities offered by e-commerce. According a report from Ecommerce Foundation, in 2015 the country had 431.3 million online shoppers. The density of physical stores in China being much less than in the United States, online shopping quickly proved to be an ideal solution. Then, the growth of smartphones quickly boosted the rise of m-commerce. Now, roughly 69% of Chinese consumers have purchased a product or service through their smartphone.
Social networks dominate
M-commerce has proved its worth in 2015 with a turnover exceeding $380 million in China. But its rise does not end there. According to eMarketer, in 2019 m-commerce in China will account for 1,410 billion dollars or 71.5% of online purchases.
This boom in m-commerce has been aided a lot by social networks, especially WeChat and Sina Weibo. A subsidiary of Tencent, WeChat, more commonly known as Wei Xin (pronounced "Wéye Shin") 信 信 in Chinese, is a messaging app that, since 2014, has specialised in e-commerce after launching WeChat Weidian. The advantage of this platform is the simplicity of purchase: the entire process, from beginning to end, can be done on the app.
WeChat offers a multifunctional service – the customer can buy, pay, exchange, recommend, and share, all in one place. With 800 million users registered in 2017, this network reaches a wide audience and can help brands reach new clientele. Brands such as Burberry and Dior have already embarked on WeChat. About a year ago, Dior used WeChat to launch the sale of a handbag designed especially for Valentine's Day. In general, over 83% of WeChat users buy products online.
Want to learn more about the Chinese ecommerce market?
Download our free China country guide!