In our latest article dedicated to the Lengow "App Store", we're presenting platforms that offer online retailers the opportunity to reach consumers in the most opportune moments. 
[This is the fifth article in a series dedicated to introducing the Lengow "App Store" partners]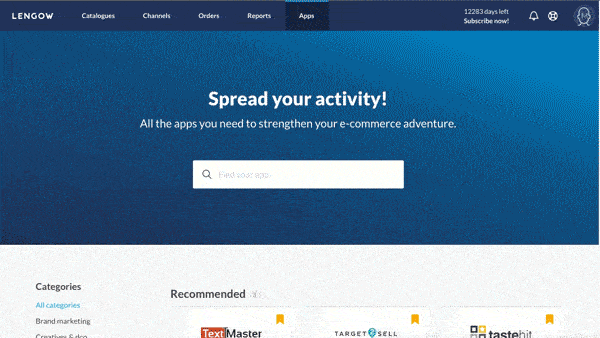 As the internet continues to evolve, brands are gaining a better understanding of the online consumer buying journey, thanks to data. With the wide variety of marketing tools available, collecting consumer data has never been easier, although players need to ensure that they respect the legal frameworks that have been put in place. Brands have the opportunity to access information on consumer buying habits, which allows them to enhance their services to meet consumer expectations. A study conducted by Cediq reveals that 69% view Big Data projects as a way to make better strategic decisions.
Performance marketing platforms such as Criteo Sponsored Products, Notify, Shopgate, 6PEO-Kmeleo and Adobe Media Optimiser, allow online retailers to offer customers the best products at the best prices, throughout the buying journey. 
Hooklogic becomes Criteo Sponsored Products
Purchased by Criteo at the end of 2016, the Hooklogic service has been transformed into Criteo Sponsored Products. This performance marketing service enables brands to target online shoppers in real time, at any point in the shopping journey. Native product ads are integrated into the sites or apps of the world's largest online retailers.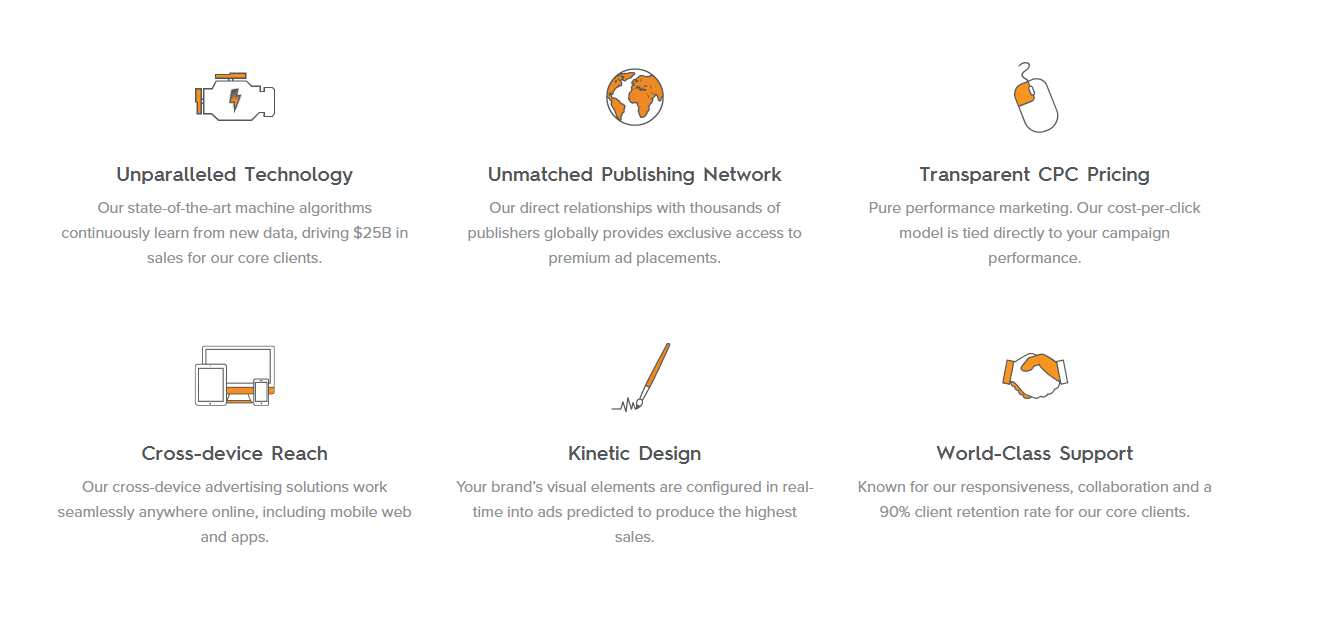 Notify
Dedicated to intent marketing, the agency Notify detects the optimal moment to interact with online shoppers. Notify determines which shoppers are the most likely to be interested in a brand and identifies the most relevant messages and offers in order to personalise the buying experience to the max.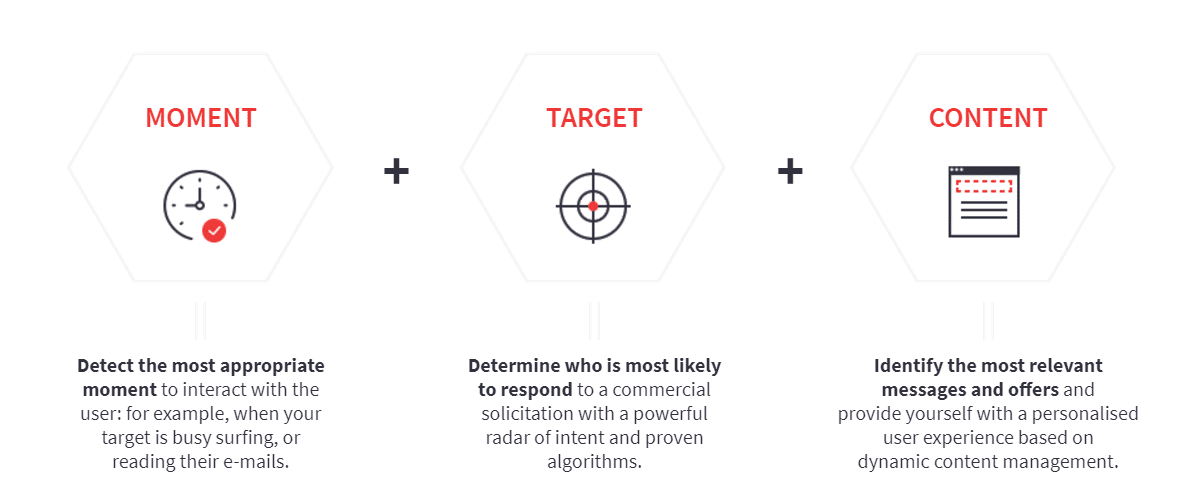 Shopgate
Shopgate enables online retailers to easily create, maintain and optimise their IOS or Android app in order to reach their clients anywhere and at anytime. The platform also presents retailers with a number of additional functions : custom design, push notifications, discount coupons, store locator…
6PEO-Kmeleo
6PEO's solution, Kméléo, enables brands to identify customer expectations by accessing their search history over the last 30 days. While retaining anonymity for the online shoppers, the platform collects three database types (products, competitive and behavioral) and then instantly proposes the appropriate content to consumers.

Adobe Media Optimizer
Adobe Media Optimizer gives advertisers the opportunity to optimise the performance of their marketing campaigns : Search, Display and Social Media. This programmatic ad buying solution enables brands to create the best mix of ads, based on their initial budget.


If you would like to integrate your solution with our "App Store", don't hesitate to contact us : Click here.