Traditionally, luxury brands have shied away from the online world, with the fear of making their up-scale products too 'accessible' in a sector that thrives on exclusivity. However, realising the great potential that an online presence could offer brands, digitalisation has now become a sought after gem in the luxury goods industry.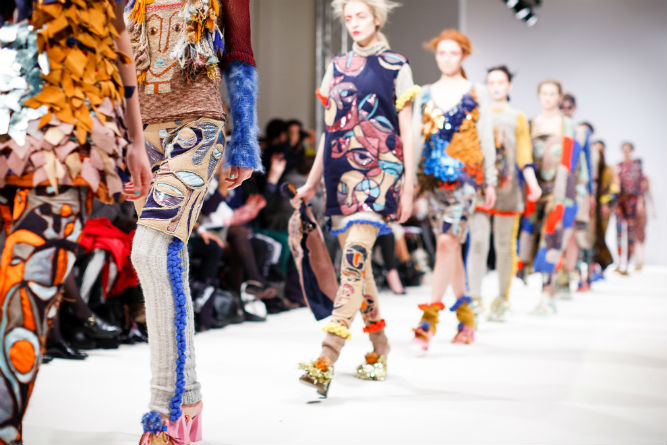 The Digital Dilemma
Digitalisation and ecommerce have traditionally been areas of conflict for luxury brands. These players often rely on the seamless, high-end in-store experiences that they can offer their customers. From a personal shopper choosing products tailored to your style, a cheeky glass of champagne as you peruse the brand's latest collection, to the ethereal joy of watching your multi-thousand pound purchase being delicately wrapped and handed over to you with a personal touch, luxury consumers expect superior and personalised buying experiences. Because of the supposed threat that going digital could pose to this seamless buying experience, luxury brands have been hesitant to prioritise their online presence. However, in recent years there has been a significant transformation.
Maintaining the Luxury Experience via Digital
Luxury brands have recently boxed up their ecommerce fears and have begun to embrace the opportunities that the online world can offer them. With 7% penetration in 2016 and a total revenue of 19 billion euros, ecommerce is leading the way in terms of growth in the luxury goods sector. Luxury brands need to recognise the real power of digital, as 80% of customers opt for a multichannel experience while 85% of millennials expect luxury brands to have an omnichannel presence. Combined with the fact that 50% of research relating to luxury goods is conducted via mobile or tablet, it is essential for luxury brands to adapt with consumer trends and offer an omnichannel experience for their clientele.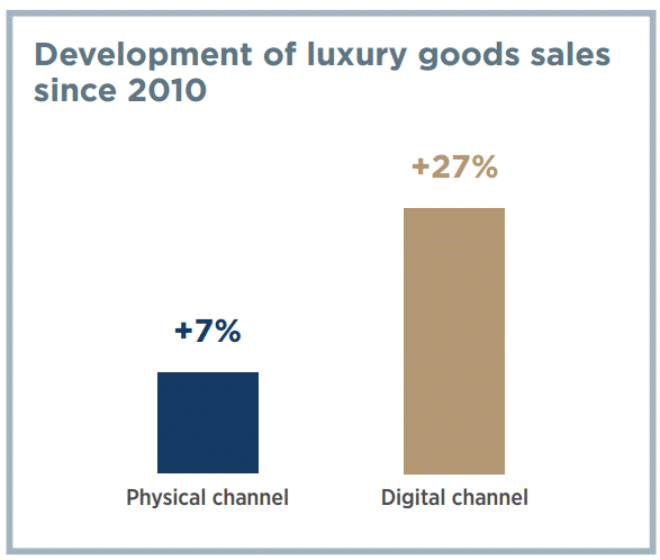 Two thirds of UK consumers are strongly influenced by digital media and a report by Luxury Daily reveals that the luxury online retail market is expected to reach $41.8 billion by 2019. As consumers are increasingly on the move, having a mobile and social media presence is becoming all-the-more crucial. Morin Oluwole, head of luxury for Facebook revealed that "the social media company sees the average consumer check their account 10 times a day, while the luxury consumer checks 20 times". This is a consumer trend that luxury brands can't ignore. A study by McKinsey revealed that over half of British luxury brands are not investing enough in ecommerce. There is greater need for players to take advantage of digital and social media such as Facebook, Instagram and Snapchat in order to reach their consumers in all platforms and increase their brand awareness. For example, during London Fashion Week designers and models took to Snapchat to create filters and stories, giving consumers the opportunity to take a glimpse into the luxury fashion world. Meanwhile, Instagram takes the lead in social networks, with "luxury" being the second most shared theme by instagram users. Going online doesn't mean compromising the up-scale customer buying experience, it encourages innovation and creativity. Luxury brands have to come up with innovative ways to make their online buying experiences superior, from the initial product research, the site used for purchasing, to the packaging and delivery.  Although seen as more convenient, the online sales channel must still echo the luxurious buying experience that consumers receive in-store.
How Luxury Brands are Taking the Online World By Storm
Gucci
Currently ranked as the leading luxury fashion brand in L2's Digital IQ Fashion Index, Gucci is currently leading the way for digital. In March 2016, the fashion brand launched a new virtual store in Europe (following its launch in the USA and Canada in October 2015) that replicates the in-store experience through contextual video and photography. The site integrates social media with a live Twitter feed and an interface with the official Gucci Facebook page. The L2 Index also reveals that in 2016, Gucci posted content on Instagram 1.4X more often than in 2015 and saw positive results, with total interactions doubling from 3 percent to 6 percent.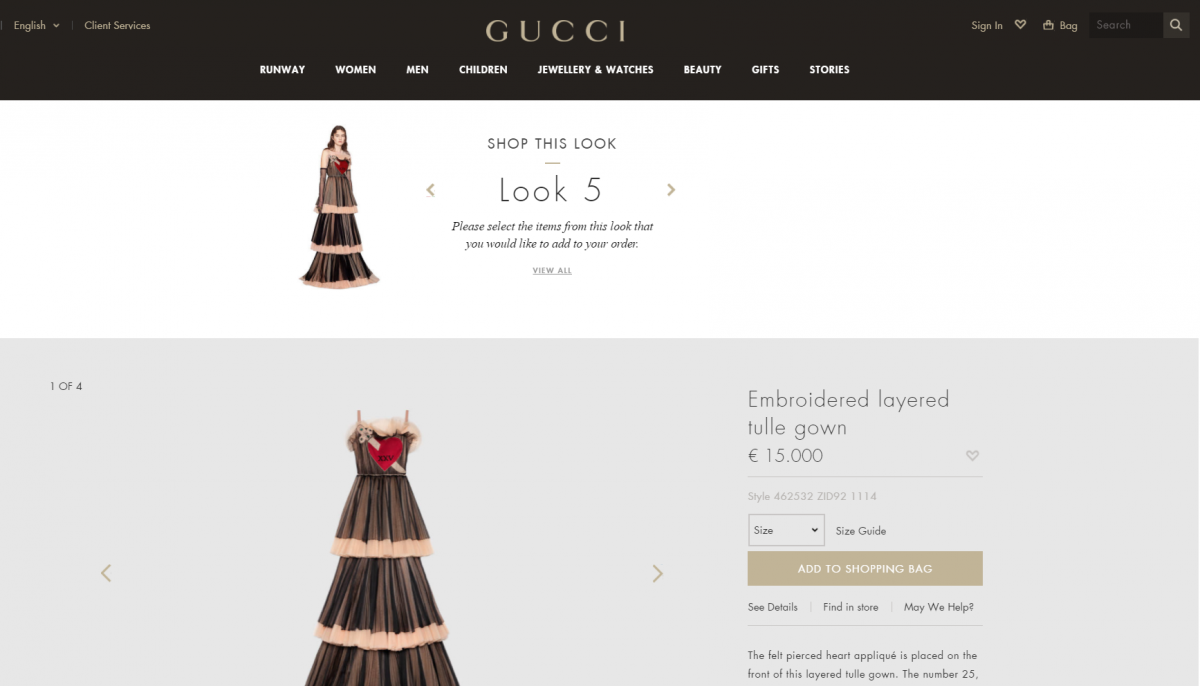 Burberry
Burberry pioneered a new method to engage with customers by adopting a "see now, buy now" model for their catwalk collections. Understanding the evolving consumer desire for instant gratification, in 2016 the brand revealed its plans to be the first luxury fashion brand to allow consumers to buy products straight from the runway. This proved a success with the brand gaining 15 million views on social media platforms for their first event, resulting in increased sales. Burberry has long been a pioneer in the digitalisation of the luxury fashion world, as one of the first luxury brands to offer live streaming for runway shows, to create an in-house ecommerce site and more recently to integrate Apple Pay for a simpler, more streamlined checkout system.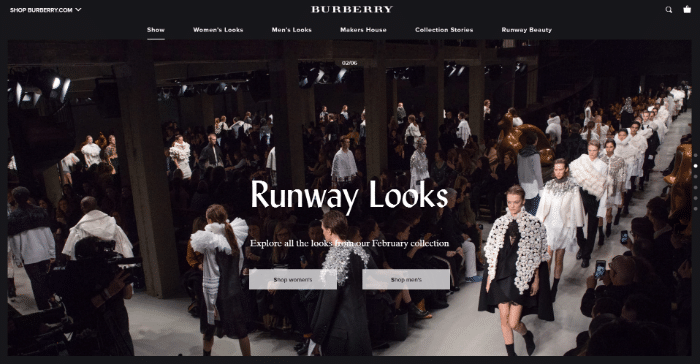 To find out more about the online luxury goods sector, download our free guide.
Photo credit : pexels.com , burberry.com, gucci.com, lengow.com