Gautier Briendo joined Lengow's human resources team in 2014.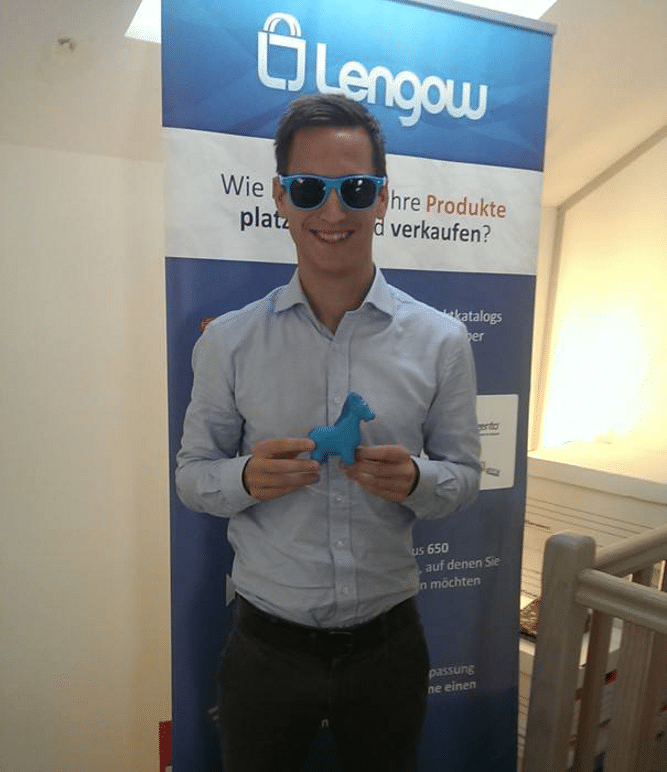 Hello Gautier, please could you introduce yourself in a few words?
Born in Nantes, I completed my Masters in Human Resources at the university here.
I am a big sports fan, particularly football and tennis. I'm sociable and enjoy discussing with people, especially when a cold beer is involved.
Tell us about your professional background
During my studies I worked as a salesperson for Orange. Concerning the HR sector, I completed an internship at my end of the studies at a renowned chemical company (Amour). After the internship they offered me a fixed term contract where I was responsible for managing employees and training. This adventure lasted two years before I moved to KPMG, an accounting company, to support training and recruitment. And saving the best for last… I joined Lengow in November 2014!
What made you want to join Lengow?
I had a good first impression at the interview, and the office was a great bonus. Concerning the role itself, I was attracted by the challenge of working for a company that does not stop growing. Plus, the company has a fun working atmosphere.
Tell us about your job at Lengow
We are a total of two in the HR team, so the responsibilities of the position are very broad. To summarise, I am responsible for recruiting employees and then accompanying them throughout their Lengow adventure.
What conclusion do you draw about the Lengow experience since your arrival?
Time flies! I have really appreciated the challenge of being thrown in at the deep end, and the autonomy and initiative we can take in the role. I have met great people on both a professional and personal level.
Is Lengow currently looking for new talent, what advice would you give to people who wish to apply?
Two things are important when choosing a company.
Firstly the professional side: the opportunity to be heard, to be proactive, to improve daily life and to be in a dynamic and evolving structure. I think everyone has something to bring to their company and everyone deserves to be heard.
You also need to take into account the human side of the company, as we spend half of our time at work, in the company of our colleagues.
To find both of these aspects in a company is excellent, and I think Lengow does this.
To summarise, if you are interested in a challenge and want to be part of a company where a great working atmosphere is key, don't hesitate!
Any closing words?
One of my most used catchphrases at work: "join the Lengow adventure!"