The fitness industry is on the rise, especially when it comes to apparel. According to Morgan Stanley, sports apparel and footwear sales have risen by 42%, reaching $270 billion over the past seven years.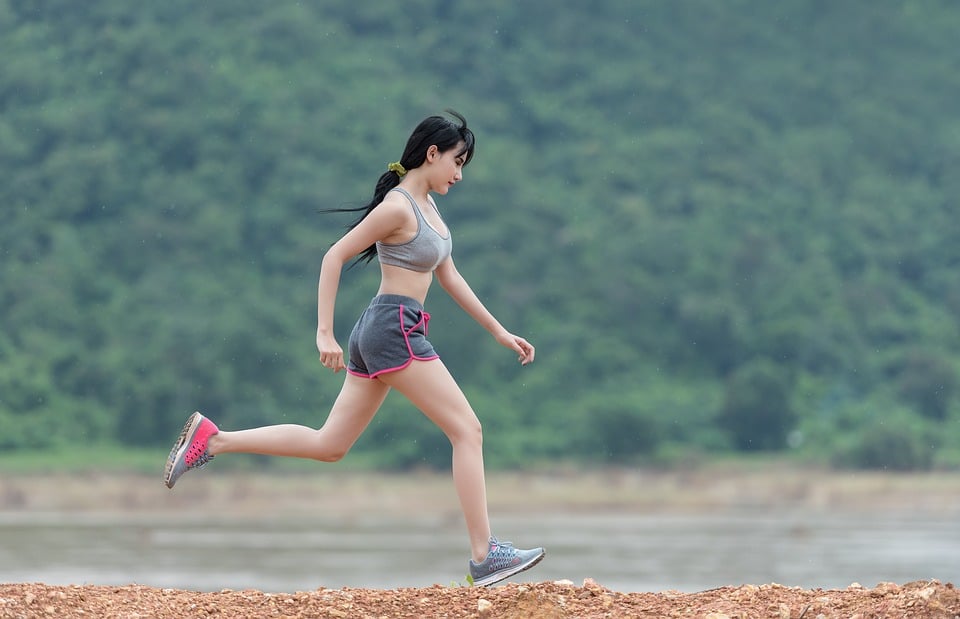 So how do these brands continue to grow? One of the key successes to developing a brand's popularity and customer satisfaction rate is to have a good omnichannel strategy. This offers customers more options in terms of purchasing and product research, which ultimately will boost sales. 47% of shoppers who engage with retailers across 10 or more channels make purchases from their favourite retailer's website at least once a week, compared to just 21% for those who engage across one to four channels.
The Sports Brands that are Changing the Game
The Adidas Glitch app
A great example of a brilliant omnichannel strategy is the new glitch app from Adidas. Only available in the UK (for now), this app allows shoppers to design their own custom Glitch football boots and then pick them up in-store. It's also the only way of buying these boots – they're not available anywhere else.
Users can customise the look of two interchangeable layers, the inner shoe and the (laceless) outer skin, with a selection of colours and designs to choose from. There's also a social aspect to the app – before they can start designing, users need an invite code. To obtain a code, they need to search the hashtag #Glitch16 and find a code that someone has shared. From there, they can buy a starter pack and unlock more invite codes to share on.
The app also gives you everything you would need in terms of trying the boots – a sizing guide, video demonstrations to see how the boots actually look on, and the ability to book a personal fitting and trial session. This also includes a two week Try at Home period, so if you change your mind you can return them for free.
Shoppers in the London area can also get hold of them 4 hours after they've designed them. If they buy them before 5pm during the week and before 11am on a Saturday, they can collect them that same day at the location of their choice. Shoppers outside of London can have next day delivery.
This app is a perfect blend of m-commerce and omni-channel strategy. It gives customers the ability to shop an exclusive product from their mobile phone, with a delivery method that suits them.
REI's shopping app
As well as a national parks app, hiking project app, trail run project app, and more, American outdoors and sportwear brand REI offers a shopping app for their customers to help browse products, both at home and in store. One of the great features of this app is that it allows customers to scan the barcode of a product they see in store to see customer reviews, so they can make an informed decision. The app also allows customers to check product availability in their local store.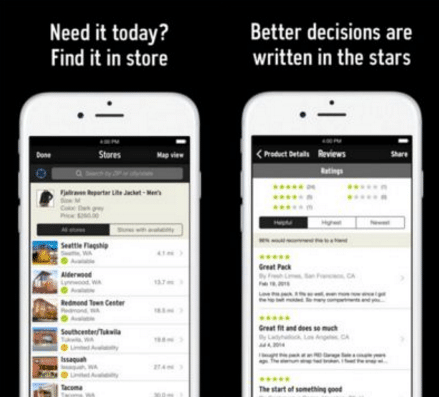 Nike's in-store experience
Another innovative example of omnichannel strategy is Nike and their digital retail experience, which was launched in their Berlin flagship store last year. Upon entering the store, customers can interact with a social media wall, that gives live updates from international and local football teams from Facebook and Youtube, and has a camera for sharing selfies taken instore. They also have a 'boot room' with a 65″ touch table, which gives real time product availability and sizing information, just by placing the shoe on the table.
A digital retail kiosk with a 65″ touch display lets football fans find, customise, and order their favourite team products. They can also check availability in real-time for products both in-store and online. Customers can complete online purchases through their smartphone, and in-store purchases can be placed at the digital kiosk and are transferred automatically to the cash desk.
Use Local Inventory Ads to up your Omnichannel Strategy
One of the best ways to boost your site's omnichannel strategy is to use Local Inventory Ads from Google. These allow retailers to show their products in Google search result pages, with information about whether the product is in stock at the shopper's nearest store. They also help sellers connect both their online and their physical store, and gives customers a way of getting their products at their convenience.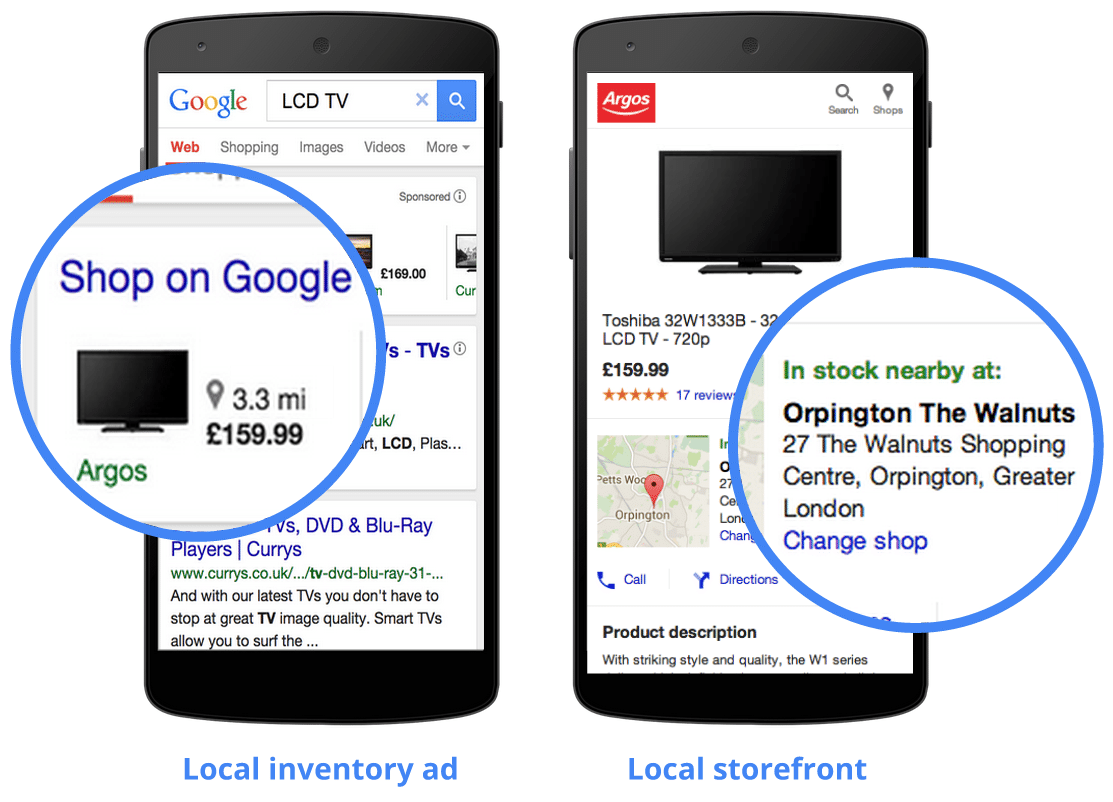 According to Google, 83% of online shoppers would be willing to go and buy a product in a shop if they could confirm the product's availability beforehand online.
To learn more about Local Inventory Ads, download our free guide
If you are a Lengow client and you would like to know more about adverts for in-store products, visit our Help Centre.
If you are not a Lengow client and you would like to distribute your products on Google Shopping, ask for a free demo!