The convenience goods industry is a relatively new e-commerce sector, but one that is growing significantly. Read on to find out everything you need to know to succeed when selling convenience goods online.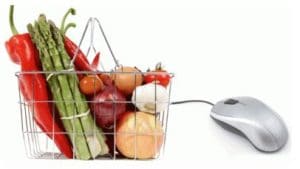 According to Kantar World Panel, less than 4% of convenience goods around the world were sold online in 2014. However, in the same year, the market reported growth of 28%. This strong growth means that predictions have stated that worldwide online sales in the sector will double by 2025, reaching a market value of $130 billion.
With this in mind, many key industry players are investing in their online presence, but they key is to do so quickly. Tesco's market share is twice as large as its competitors, who were late to enter the online market. The same goes overseas, as the French supermarket Leclerc, an early market entrant, also has a large market share compared with their competitors.
This market has been relatively slow to develop because it is a sector with several challenges. People tend to use more senses when food shopping than they do shopping in other categories, so shopping online may appear unappealing. Delivery in particular is tricky when dealing with fresh food, with two types of delivery dominating the market: click & collect and home delivery. Some industry players have even gone so far as to create their own delivery systems, like Amazon has done with Amazon Fresh.
Despite its challenges, its impressive growth rate proves that the online convenience goods sector can be lucrative. As a result, we have compiled a sector guide to help you succeed in selling convenience goods. From challenges and how to tackle them, to typical consumer profiles and market leaders, our guide has everything you need to know to get ahead.