Johanna Toiviainen has been working as Lengow's International Communications Manager since last July.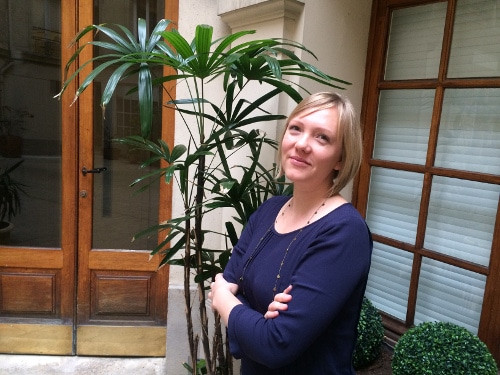 Hi Johanna, please could you introduce yourself in a few words?
Originally from Finland, the country of 1000 lakes, Father Christmas and Angry Birds, I have always been interested in different languages and cultures. Thanks to my studies I had the opportunity to travel, before settling in Paris in 2005.  I have two young sons, so my "free" time can be a bit hectic, thankfully power yoga and dance help me relax!
Tell us about your professional background
I have a Master of Arts in languages (French, English, German) and corporate communications. Among other experiences, my professional background gave me the opportunity to work at the Finnish Institute in Paris, at Stora Enso, one of the largest paper production companies in the world, and also at Open2Europe , an international communications agency in Paris, where I was for almost nine years before joining Lengow .
What made you want to join Lengow?
I had the opportunity to meet Lengow when Lengow Ecommerce Day, held in Paris in April 2014, and I immediately sensed that the company was dynamic and innovative, and had some exciting upcoming projects.  As I am always looking for new challenges so I decided to join in the fun. I was very attracted by the international and multicultural team environment, where I felt "at home".
Tell us about your job at Lengow
I am in charge of Lengow's international marketing strategy and developing and increasing the company's reputation internationally. Lengow is an excellent tool for online retailers wishing to sell their products through different online distribution channels online, so we want people to be aware of this!
What conclusion do you draw about the Lengow experience since your arrival?
It has nearly been six months since I joined Lengow. The pace of work is intense at times, but Lengow has an excellent team, both talented and also crazy – in the good sense :). During my first few months there were several interesting events and proud moments, including winning an award in China. All this motivates us to forward and achieve even more in 2015!
At what shows can merchants meet Lengow in the coming month?
In 2015, Lengow's international team will be travelling a lot again, starting in Holland with Webwinkel Vakdagen in Utrect (stand T21). Following this we will be in the UK, attending Internet Retailing in Birmingham (stand F91). Our teams will also be attending ecommerce events in Germany, Spain and Italy, stay tuned for more info 🙂
Any closing words?
Thank you to all that follow our news on the blog, hub and social media! Happy new year everyone: may the force be with you in 2015!