Jordana Felisberto joined the Lengow Team in 2014.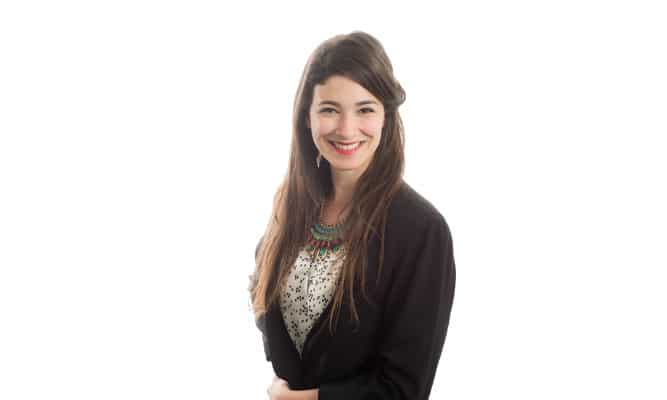 Hi Jordana, please could you introduce yourself in a few words?
Olá! (or Hello in Portuguese 🙂 )
I was born in Brazil but since 2012 I've been living in France! I decided to move here so I could broaden my vision of the world and grow my career thanks to a Masters degree! I really fell in love with Paris when I came here and I feel so lucky that I found this great opportunity at Lengow to work with my native country while living in my favorite place!
Tell us about your professional background
I've always worked, since I was 16. Mostly helping my father with his own company, but also participating in different projects with friends. Then I was in college and as I lived in Brasilia, my country's capital, I had the opportunity to work with the government (at the Ministry of Foreign Affairs and the Ministry of Finance).
These experiences allowed me to invest in my future and they gave me what I needed to come to France and attain my Masters degree. I did my last internship at an internet company, which was where I discovered the great world of ecommerce and all its potential!
What made you want to join Lengow?
This exciting environment of possibilities, opportunities and growth! It's a beautiful story that has been built for the last 6 years and I'm so glad I can take part in it. I'm at the beginning of my ecommerce career and I can't think of a better place to be and learn from.
We have such a multicultural team and I can't start to describe how this makes the company stronger and more versatile.
I was, and still am, strongly driven by the challenge and chance to work with Brazil and Portugal and help grow the ecommerce community in both countries!
https://twitter.com/Lengow_Brasil/status/603515707805016065
Tell us about your job at LENGOW?
I'm a Business Developer, which means my mission is to bring Lengow even more closer to clients from Brazil and Portugal in order to help them sell efficiently and sell worldwide. I have to prospect, track and increase our clients' portfolios as well as observe and adapt our strategies to the market tendencies!
I also contribute to Lengow's social media marketing, for example sharing Brazilian ecommerce news via the @Lengow_Brasil Twitter.
It's a very fun challenge because both countries have their own particularities and the fact that I'm a native lusophone brings me closer to them!
https://twitter.com/Lengow_Brasil/status/616642819432820736
What conclusion can you draw about your experience at Lengow since you arrived?
It has been really fascinating! I learned so much, so quickly! Teamwork had a huge role in that and I'm truly grateful and lucky to work with my colleagues!
I've been dealing with real challenges, real people and gaining real experience! This kind of opportunity is priceless… and it's only the beginning, Lengow is growing at the pace of a space rocket going at 1000 miles an hour, so the adventure continues!
What advice would you give to online merchants growing their business internationally?
Countries like Brazil and Portugal have a lesson to teach, which is "you need to be creative to make it."
In order to be creative you have to be flexible! Looking for different markets, different channels and adapting strategies is really important!
And mostly, choosing the right tool (*hint*: Lengow: Lengow.br.com) to help you with this "flexibility" is crucial. Just saying… 😉
Any closing words?
Muito obrigada!