This month we caught up with Fabian Tano (Setup Team Manager), Andres (Setup operator) and Fario (Setup operator), the team in charge of connecting our new clients into the Lengow platform.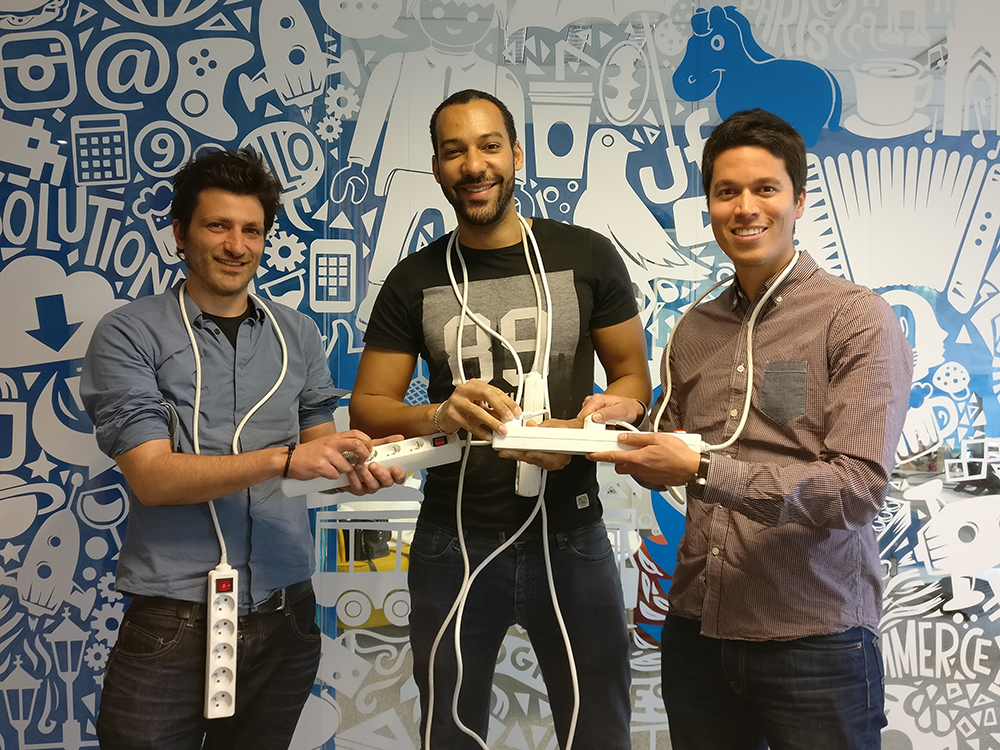 Hey guys, can you introduce yourselves in a few words?
Fabien : After having various adventures in the South of France and Canada, I came back to Nantes nearly 3 years ago. I have a little 6 year old daughter and love sports, cooking (mmm yummy) and chess.
Andres : Originally from Colombia but have been living in France for almost 7 years, I am married, a father of 2 boys, and a lover of alternative rock, electro, post-punk and punk. Oh and I love football!
Dario : I'm from South Italy, but love to travel and discover new places. After spending 8 years in Ireland, I moved to France two years ago with my small family.
What's your professional background?
Fabien : I have almost 6 years of experience in a range of sectors. I studied Communications and Human Ressources then did a Masters in Business Management.
Andres : After having spent 8 years working as an environnemental engineer for both public and private organisations, I decided to go down a new path in my career and join Lengow.
Dario : I worked in the sales department for a German airline, and then in the anti-fraud department for a major online payment service provider. In France, I was working in after-sales service, then Lengow came along!
What was it about Lengow that made you want to work here?
Fabien : Lengow's reputation in Nantes made it a very attractive company and working in a fast-growing startup with a multicultural working environment really made me want to be part of the Lengow adventure.
Andres : I wanted to throw myself into an international, multicultural company and be part of an attractive and evolving sector.
Dario : My interest in ecommerce and the possibility to work with clients in different languages.
Tell us about your positions, what are your main tasks ?
Fabien : I am the team leader for the set up unit. My role is to manage and supervise our operations and activity. I also handle the integration of our premium clients into our platform.
Andres : I am part of the set up unit within the client support team. Our main task is to integrate our new clients' catalogues into our platform.
Dario : We are the first port of call for our new retailers. We check their catalogue and help them set it up to ensure that their e-commerce experience with Lengow is the best that it could be. I like the fact that our role has both technical and commercial aspects.
What has your Lengow experience been like?
Fabien : A rewarding experience and full of surprises! I have discovered a lot about the platform, the management of e-commerce catalogues and worked with some great colleagues 😉
Andres : I have learned a huge amount since starting 10 months ago! Not to mention making retailers happy and working with some lovely colleagues…what could be better!
Dario : Very positive! I am learning so much. What I like about my work is the fact that I'm constantly on the look out for solutions for our clients and get to work independently.
Any last words?
Fabien : Enjoy life ! / Andres : "Without music, life would be a mistake" / Dario : Get connected !
Check out Fabien's interview about his role: