Kamal Chhetri joined Team Lengow in October 2013 as a Senior E-commerce Business Developer for USA, UK and Ireland.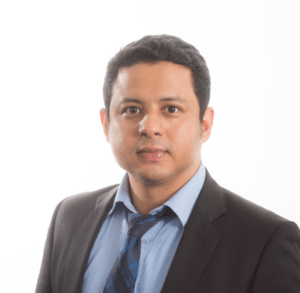 Hey Kamal, can you introduce yourself in a few words?
I grew up in North-east India and I have a degree in Globalisation and Foreign Languages from the University of Delhi. In 2006, after receiving a scholarship from the EU, I had the opportunity to study in three different European universities, in the UK, France and Italy. My hobbies are travelling, rugby, dance and business development.
What is your professional background?
I have worked in business development, e-commerce and web-marketing for 8 years with experience in different countries. During my career, I have been trusted with huge responsibility when it comes to business development, strategic planning and creating marketing promotions. I have also managed multiple projects in different businesses (V-xplore Technologies, IBM and Education First) and in digital agencies. Above all, I love working in multicultural environments.
Why did you want to join Lengow?
What attracted me to Lengow was the company's ambition and the desire to develop internationally. I have always known that e-commerce plays a very important role in the British retail market and that there are great opportunities in the sector. I also realised that working in a fast-paced market such as the UK would boost my professional career. What I love about Lengow is the fact that it is a little world in itself. Employees come from all four corners of the world.
Tell us about your job and what you do.
As a Senior Business Developer, my main role is to increase our UK client base. I help and guide retailers in their digital strategy; that is to say, launching their online campaigns and managing ROI on different online marketing channels.
How have you found working at Lengow?
Fantastic! I have been at Lengow for more than 2 years and there has never been a dull moment. The atmosphere is really welcoming and dynamic. From a professional perspective, Lengow really is a one-stop shop for all things e-commerce. Every day, I have the opportunity to work with e-commerce experts from 19 different countries, and that is truly unique.
What advice would you give to retailers that want to develop their UK activity?
Firstly, you should know that the UK market is the biggest market in Europe. In 2015, 52% of British online shoppers bought from a foreign site. The UK market is therefore a great opportunity for foreign retailers looking to expand their business internationally.
There are several ways an online retailer can launch on the British market. However, one of the best methods has to be through marketplaces. Marketplace considerably reduce the costs of logistics and marketing when integrating on a new market. Other solutions and services also let retailers develop abroad easily, and it is important to have good content and a sound marketing strategy.
What's more, you should bear in mind that stock is one of the key elements of e-commerce. It is crucial that you have the necessary resources at your disposal to manage stock before distributing products on a new marketplace.
Any last words?
It's only the beginning 🙂
Do you want to join the Lengow adventure?