Lengow is pleased to announce it has won the Best Cross-Border E-commerce Solution Award at the Cross-Border E-Commerce (Export) Conference & Exhibition, which took place in Shanghai, China, from 27th to 28th November.
The annual event unites ecommerce players from across the globe and its awards recognise top talent within the industry. This year over 30,000 ecommerce professionals from more than 30 countries came network, exchange and debate issues relating to cross-border ecommerce.
Cross-border ecommerce opportunities
Lengow exhibited in China for the first time this year. Chinese ecommerce is developing at high speed, with an expected average annual growth increase of 20% per year until 2017*. Lengow's main objective at the show was to touch base with Chinese online retailers regarding their current and future plans for cross-border trade.
Jérémie Peiro, Co-founder of Lengow, also presented a keynote at the conference on seizing European ecommerce opportunities; discussing the European ecommerce specificities and how to choose the right mix of online distribution channels.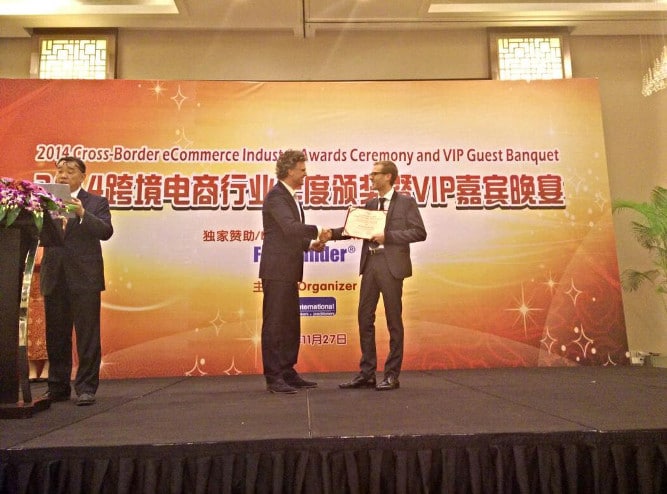 "Lengow's strengths lie especially in the solution's flexibility, user-friendliness and efficiency. We are constantly developing our services and partner network around the world to offer the best adapted solution for the needs of our clients", said Jérémie Peiro, Lengow's Co-founder, "We are thrilled to have won this prestigious award and that Lengow's contribution to cross-border ecommerce has been recognised in China, a country that is really changing the ecommerce landscape."
For further information about the event, please visit: http://export.crossborder-e-commerce.com/
*Source: Statista