In 2013, mobile devices became an "essential": some reports are even estimating that there will be more mobile devices than people on Earth by 2017. M-commerce is already representing 20 % of some European merchants' revenues. We are gradually evolving towards a mix of mobile shopping channels and others, to achieve what is being referred to as omni-channel in the ecommerce world. But m-commerce undoubtedly adds a layer of complexity to the ecommerce infrastructure, especially in terms of tracking and mobile payment.
So here are 5 ecommerce tips and ideas to improve the performance of your online store for mobile customers, whilst guarding against potential fraud.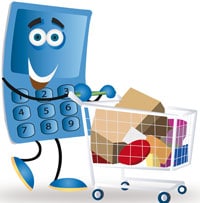 1) UNDERSTANDING NEW BUYING BEHAVIOUR
Historically, more orders were placed during office hours. Now, with the spread of smartphone usage in during the daily commute and the increase use of tablets in front of the TV (the 3rd screen) buying behaviour has metamorphosed, with increased numbers of purchases being recorded throughout the day, reaching a peak between 20h and 21h.
The use of multiple devices has become commonplace and it is becoming necessary to abandon the rationale of thinking that the more times the user changes device, the riskier the transaction.  A study in the UK, showed that on average, the average British household has 6 internet-connected devices. These new consumption trends should be included in your policy of acceptance and your fight against fraud.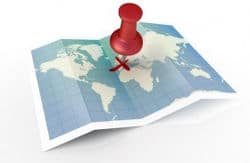 2) GETTING A GRIP ON IP GEOLOCATION
You are or may be tempted at some point, to use IP geolocation to identify the geographical location of a surfer as he visits your site or at the time of purchase. This technique is particularly effective if the shopper is connected to a network via WiFi (most likely in the evening) but could equally be completely redundant if the mobile device is connected via 3/4G. In the latter case, the location identified will be that of the mobile operator, which is of course completely unhelpful in an effort to finding your visitor. (This also applies when a connection is being shared between a mobile and a computer).
In practice, you will need to work the subject on a case by case basis, (for each operator) in order to exclude certain data from the information being interpreted.
3) USE THE AUTHENTICATION CAPABILITIES OF EACH DEVICE
Many PCs have digital fingerprint recognition, a particularly effective method for identifying the terminal from which the purchase was made by controlling installed applications, software updates, the device's time zone, as well as the various other settings and options enabled.
On smartphones and tablets, digital fingerprint recognition is not yet as reliable, because the information collected is more limited and some systems lock or limit access to the most useful data. Thus, you will need to adapt your anti-fraud rules to account for this level of uncertainty without blocking your buyers when ordering.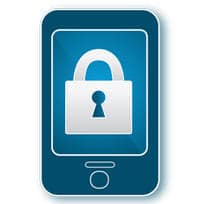 4) CROSS-REFEREMCE MOBILE IDS WITH THOSE USED FOR PAYMENTS
In some cases, you may well collect the IMEI number or UUID (Universally Unique ID) ​​of mobile visitors (especially if you are selling mobile accessories for example). It will then be possible for you to cross-reference this information with the card number used at payment, in order to estimate the level of fraud risk. If several cards have been used on the same mobile device, get suspicious!
5) ANALYZE AND COMPARE ORDERS BY SALES CHANNEL
Set up a system for comparing transactions based on the sales channel in your ecommerce back office. This will provide very valuable information on recurring fraud attempts, or abnormal rhythms according to your statistics. Based on available (or unavailable) data, a set of specific rules, exclusively related to mobile transactions, will help you to detect the most common abnormalities.
For everything else, more than ever before it is essential to trust your common sense and apply user checks for every order which seems "suspicious".
If you do not have a dedicated m-commerce solution or if your site does not appear properly on mobile devices, contact your account manager; Lengow has developed m-commerce solutions and can easily implement them for you and help you benefit from them.