With 128 million users worldwide, eBay is one of the most popular online distribution channels. This is why many online retailers decide to start their business by creating a shop on the platform before launching their own e-commerce site. Creating an eBay store is a real springboard for etailers who want to sell online but lack the financial means to open their own store. This approach allows online merchants to start to create their customer base and community.
When you decide to create your eBay store, it is important to understand not only the behaviour of the customers you are targeting, but also how you can differentiate yourself from your competitors.
Here are 6 handy tips to help you get the most out of your eBay store.
1. Create your brand identity
Creating a brand identity for your store is essential. A professional brand identity can incite interest, credibility and trust in your brand, which will make customers want to revisit your store. Your brand identity can develop as your business expands.
A real plus point when selling on eBay is that you can create a branded store page. Start by incorporating a cover photo using the colour chart of your company and add your logo as the profile picture. eBay provides a free tool for customising your store and marketing and merchandising apps can also help.
2. Use images
When a visitor arrives at your shop, you only have a few seconds to make a positive first impression, otherwise they will be unlikely to stay and make a purchase. A number of businesses tend to neglect integrating visuals on their eBay store, which can work in your favour if they are direct competitors.
The images used for highlighting your products must be of the highest quality when you are creating your brand identity. They play a major role in your business because they allow users to project themselves into the product just by looking at images on your product pages.
It is important to note that the average customer visiting eBay is not necessarily aware of the eBay shops present on the marketplace. When they arrive on the eBay home page, their first reflex is often to use the search engine to find a product. When a customer does this your products will be in competition with other brands or individuals on the marketplace.
If you are looking for a "sunglasses" in the eBay search bar, a number of products will appear in search results, for each product: the image, the product name and price will be displayed.
The image will be the first point of contact between the visitor and your shop so it is important to have quality images to make your products stand out and encourage clicks. So take the time to shoot high definition pictures of your products with good lighting and a good background, and if necessary do some digital touch ups to enhance the photo and increase your chances of converting. You should include several photos of the product from different angles on the product page. Remember, when shopping online customers cannot pick up and feel the item, therefore, you need photos that accurately represent your products and that reassure customers of their quality.
3. Include detailed descriptions
Each product sold on your eBay store should be described in detail. The product page should include a description of the product, its features and how to use it. This description will enable a potential customer to decide if the product meets their expectations. Remember that the descriptions of your products will also be useful for the eBay search engine, as this will allow the platform to better categorise the products you sell. The higher the quality of the description, the more users will click on your product pages and the higher your chances of increasing your sales. Include details of shipping, payment and returns policies, and consider adopting a bullet point style to make this information easier to read.
Also, on your store homepage highlight your best sellers and featured products.
4. Encourage feedback
Reviews are important for any ecommerce business. Sellers who have positive reviews will appear higher in search results, have a better public feedback profile and be deemed more credible. In addition to quality products, make sure you offer an excellent customer service to inspire glowing reviews.
5. Be social
Bring a social dimension to your business by integrating links to redirect visitors to your social networks. eBay and allows companies to add Facebook, Twitter, Pinterest, YouTube, etc buttons to the cover page of their shop. It is important to create a relationship with your clients and to create a community around your brand. Listen to what people are saying about your brand and react and engage appropriately.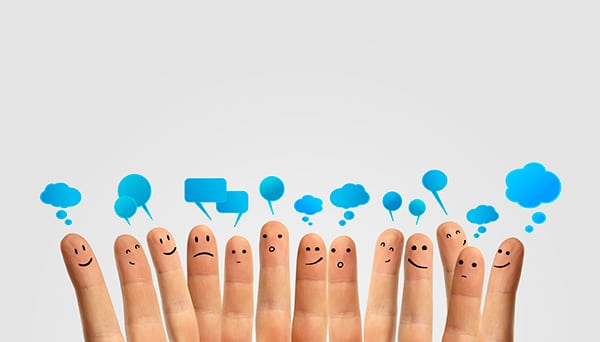 6. Create collections for your products
eBay allows retailers to organise their products by category in "Collections". Collections are groups of eBay products that have been hand-selected and organised around a theme. By creating captivating and exciting collections you can attract buyers. Your collections can also be exposed to new buyers via sharing from other members and have the potential to appear on the eBay Today page. Items you've listed may even be featured in collections others have created! Customers are also able to comment on your collections.
Depending sector of activity in which you are selling in, some practices may work better than others, hence the importance of testing different things to generate revenue and customer loyalty.
eBay is one of the 70 marketplaces partnered with Lengow. For more information on how you can sell your products on eBay and other distribution channels via the Lengow solution get in touch for a free demo: contact@lengow.co.uk / tel: +44 203 318 26 29