Launched in 2007, Magento ranks alongside Woocommerce and Prestashop as one of the top e-commerce CMS. Let's examine the evolution between Magento and Magento 2, and the factors to take into account with this update.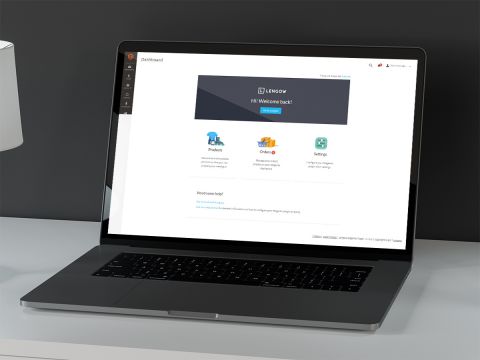 What changes have been made in Magento 2?
Like its predecessor Magento 1, version 2 of Magento provides all the features available in an online store but improves Magento's user and customer experience.
To optimise the performance of its platform, Magento has decided to revamp its database, to improve the speed of loading e-commerce sites, as Google penalises sites which take too long to load. Always seeking to advance, Magento has also reviewed and simplified theme creation by offering a fully responsive theme natively in Magento 2 that is easily customisable to your requirements. The opportunity to improve your SEO, the purchasing experience of e-shoppers and the conversion rate of your online store.
In addition, the optimisation of the database will also make it easier for sellers to manage large or complex product catalogues. The storage of produced data (such as attributes) will thus be optimized.
Before switching to Magento 2, ensure that you have prepared for this transition so that your e-commerce site is not adversely affected. For example, make sure that the different plugins you have added to your online store are compatible with version 2 of Magento, because a plugin on Magento 1 will not work on Magento 2.
How does the Lengow Magento 2 module work?
Concerning the management of your product catalogue, Lengow provides support for you in this migration with a new Magento 2 plugin, compatible with versions 2.0 to 2.2 of Magento.
Our module allows you to easily export your products from your Magento 2 e-commerce store. After this step, you can choose from a wide selection of channels available on our platform to display your product catalogue: marketplaces, price comparison engines, Product Ads, retargeting and affiliation platforms.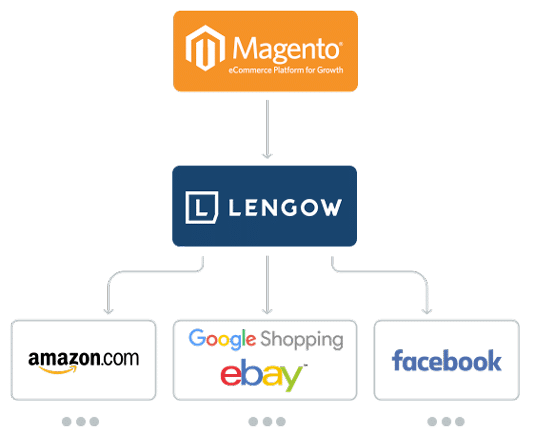 If you distribute your products on marketplaces, the Lengow Magento 2 plugin will enable you to import and manage orders placed on these platforms directly from your Magento interface. You will at last be able to control your performance and profitability easily using our statistical tool.
If you are planning to migrate your e-commerce site to Magento 2, we invite you to contact our teams so that they can guide you step by step in installing this module on your Magento 2 interface. Finally, if you are already using the Lengow platform, contact our teams to prepare your move to Magento 2, so as to retain all the settings of your feeds.
Note: a Magento 1 module is also available within the Lengow platform.