Thomas Cerqueus joined the Lengow team in 2015 as an R&D Developer. We caught up with him to find out more about his job and his life before and after Lengow.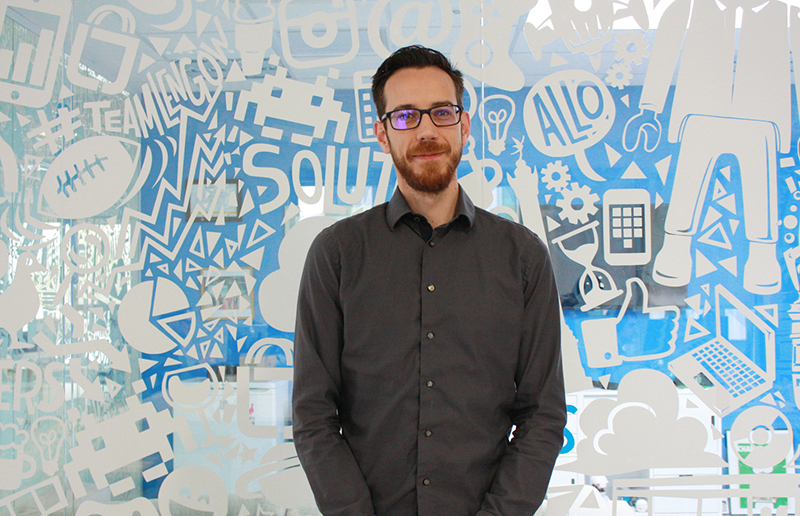 Hi Thomas, can you introduce yourself in a few words?
Hello! As you've just said, my name is Thomas. I was born in Cholet in the mid 80's 😉 I moved over to Nantes in 2004 to study IT at the University of Nantes.
What's your professional background?
After my degree, I stayed on as a researcher in the academic world, conducting research at the University of Dublin followed by INSA in Lyon. It's always a bit complicated trying to explain exactly what a researcher does, but simply put, my job was to identify theoretical problems and try to solve them. This research was then brought to life by writing scientific research papers.
What was it about Lengow that made you want to work here?
Mainly my desire to work with concrete rather than theoretical problems and provide solutions to real-life clients. I thought that Lengow's business plan was aspiring and I wanted to be a part of it. Also, the e-commerce sector is full of challenges and constantly evolving, so I knew that I would never have time to get bored…
Tell us about your position, what are your main tasks ?
My main tasks as an R&D developer vary from day to day. I look for features that are not currently integrated in the Lengow platform, and which have technical or scientific challenges. My work, therefore, consists of doing various analytical tasks: state-of-the-art analysis, feasibility analysis, the design and development of prototypes,… I also research funding available for R&D projects, and I try to set up collaborations with research labs.
What advice would you give to online retailers?
In the e-commerce sector – just like many other sectors- data is invaluable. The advice that I would give to online retailers is to make sure that they take care of it. They must organise, structure and thoroughly standardise their data so that "modern algorithms" (for example machine-learning algorithms) can make the most out of it.
Any last words ?
Lengow Rocks!