Built on the cards platform that Google introduced in March, TrueView is a new way for retailers to promote their products with video.
Through integrating Google Shopping's technology, retailers are now able to display product ads as an overlay on a YouTube video. Retailers can choose which individual products they wish to be displayed and in which videos, and if the ad is clicked, the viewer will be redirected to the merchant's site.
To use TrueView for Shopping ads, retailers must have a Google Merchant Center account and connect their Merchant feed to their ad campaigns.
As Google is aware that 50% of YouTube views come from mobile devices, they have naturally optimised this service for mobile, desktop and tablet.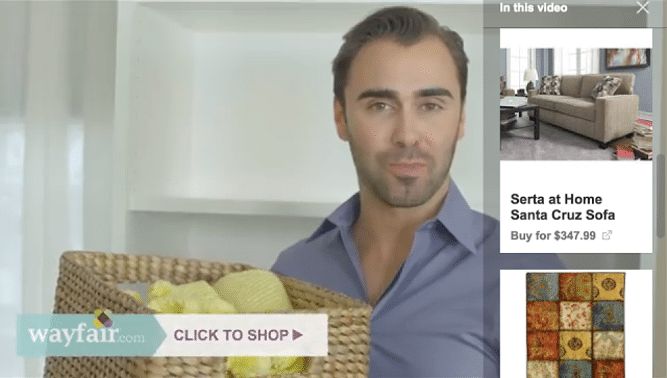 Dynamic remarketing
In addition to standard ad-targeting options such as interests, geography and demographics, retailers using the TrueView feature will be able to target viewers who have previously visited their site. This gives Google an advantage over other retargeting platforms, who are only able to advertise in the side banners next to the video.
Decide you calls to action
Advertisers will also have some control with regards to the type of information that they display in their product ads, for example, if they wish to display the price or not. At this present time merchant promotions and product ratings are not currently available for TrueView with shopping.
Positive results
According to Google, early tests have seen promising results for driving interest and sales. Beauty retailer Sephora witnessed an 80% increase in consideration, a 54% lift in ad recall and an average ad view time of nearly 2 minutes when using TrueView. Home goods retailer experienced a 3X revenue increase per impression when using the new service compared to old campaigns.