Twitter takes a step closer to ecommerce by launching Product Cards. Product cards allow e-commerce sites to display their products on the microblogging social network and make purchases possible from a single tweet.
Here's what you need to know about this new format to promote your products and how to use it effectively. The Lengow solution already supports the Twitter Product Cards format.
What are Twitter Product Cards?
Twitter Cards allow you to richly represent your content within Tweets. Several types have been created, some contain a video, images, etc. The Product Cards are a new format which allows you to add the following to a tweet: product description, photograph, availability, size, price, user ratings and a link to the merchant's website. The Product Cards are particularly suited to e-commerce. Below is an example: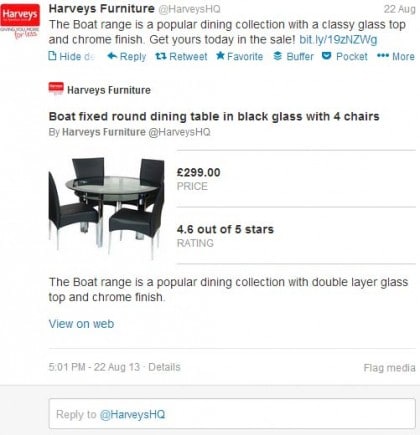 Why sell your products on Twitter?
HubSpot, a U.S. A / B testing provider found that tweets containing an image receive on average 36% more clicks, 41% more retweets and 55% more leads that tweets without an image.
Therefore, it is likely that Tweets adopting the Product Card will have higher engagement rates than normal Tweets. The calculation to quantify the advantage of Product Cards for your business is quite simple: consider the engagement generated by your last 30 posts, multiply by 1.55 and your average conversion rate; this will give you the number of sales you can reasonably expect to receive instantly from Twitter Product Cards.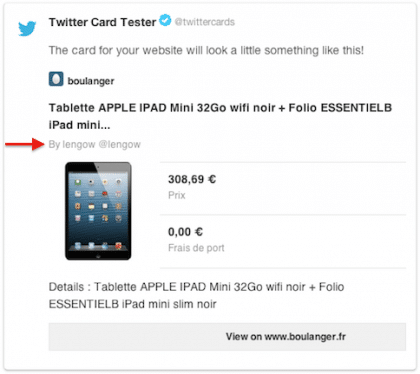 Furthermore, the visibility of Twitter Cards can be increased through options provided by Twitter Ads, for example sponsored tweets.
Characteristics of Twitter Product Cards
In addition to the usual 140 character Tweet, Product Cards allow you to add a product description of up to 200 characters. Twitter also allows you to add two supplementary types of information (price, size, availability, user rating), and the direct link to the e-commerce site selling the product.
Retailers of all sizes can quickly benefit from Product Cards through pushing their products directly in the Twitter timeline of their followers and their communities.
Sell on Twitter with Lengow
Lengow has worked in close collaboration with the Twitter teams in charge of Product Cards for several weeks.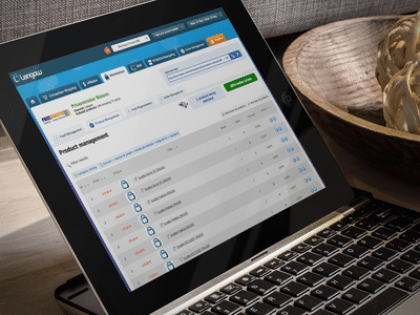 Customers can pass through Lengow to create Twitter Cards directly from the information in their product flows without modifying their site. All Lengow customers can distribute their products via Twitter Product Cards using the "Twitter" button situated on the Lengow interface in the "Managing Jobs" tab, after selecting their product category.