Yann Merad joined the Lengow Team in 2012.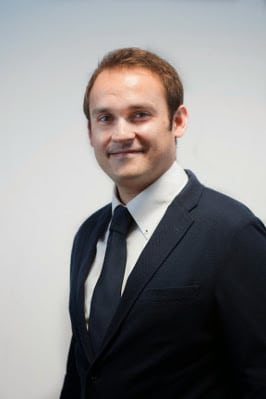 Hello Yann, please could you introduce yourself in a few words?
Hello, I grew up in Barcelona, Spain, a city I am still very attached to, before moving to the United States for my studies and first professional experiences.
My interests include travel, sport, music, marketing and business. I have been in Paris for 5 years now (time passes quick!). Paris is not ideal for all sports, so I make the most of my weekends by escaping to more suitable locations!
Tell us about your professional background
I started my career in the luxury hotel industry (Four Season, Ritz Carlton then Raffles). This allowed me to travel around the world, at first doing operational and finance related tasks, then marketing. In 2006, I launched a music site, a personal project, which led me to become more focused on digital marketing, media and ecommerce.
What made you want to join Lengow?
The startup side of the business- nothing is fixed and you can contribute and learn a lot because everything evolves and changes so quickly, and also the international focus which Lengow had since the beginning. It is quite impressive to see all that Lengow has achieved from opening markets out of France.
Tell us about your job at Lengow
As Country Manager for the UK, I manage a team of business developers. I accompany them daily with regards to increasing the customer portfolio and turnover. This requires a good knowledge of the markets and there are numerous competitors. A detailed panoramic view of the ecommerce sector is necessary to meet the needs of emerchants.
What conclusion do you draw about the Lengow experience since your arrival?
Excellent and intense! From the start, I had to deal with the issues and challenges, which allowed me to quickly gain experience.
What advice would you give to emerchants developing their business internationally?
Any emerchant, irrelevant of size can launch in international markets. There are now a lot of solutions and service providers that facilitate cross border expansion. In order to succeed, emerchants must make informed decisions, have quality content and the right marketing mix.
Finally, the supply chain is a key element of ecommerce. It is better not to rush at the start, be sure to have the resources and tools necessary to manage stock while expanding onto online distribution channels.
Any closing words?
Never say never! Everything is possible!