This past October 11th, more than 400 influencers in the world of e-commerce came together for the 5th edition of Lengow Day, dedicated, this year, to user experience, growth through innovation, and logistics!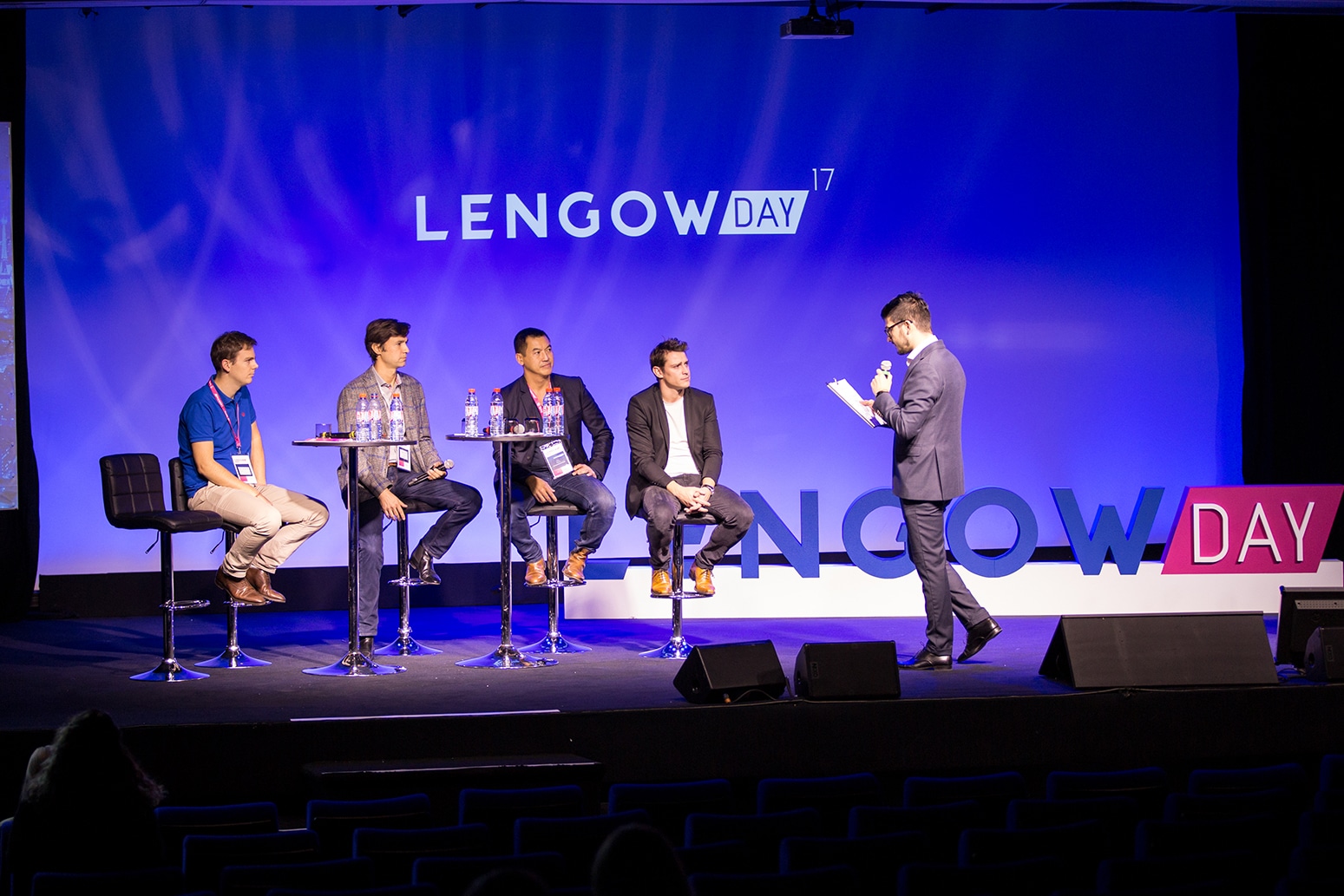 To read > #LengowDay 2017: A big thank you
1. 80% of online purchases are made on mobile in China
As the biggest online retail market in the world, China is set to bring in 857 billion dollars by the end of the year. While 23% of purchases are made online in the country, Thibault Boiron (Altima) highlights that cross-border sales make up 10%.
Furthermore, out of all these purchases, 80% are made on a mobile device. This shows just how enthusiastic Chinese consumers are about this multi-use channel. Firstly, it allows consumers to interact directly with brands on Wechat or Weibu (the 2 most popular social media sites in China), search for products on the market's main marketplaces, Tmall (Alibaba) and JD.com (Tencent), or even buy products via live streams. As a case in point Guido Ghedin (Cifnews) pointed out that during Singles' Day 2016, 1 in 3 participants bought a product throughout an 8 hour live stream.
[Lengow Day Video] Live Streaming and ecommerce in China
Therefore, to start on the Chinese market, Thibault Boiron (Altima) recommends establishing your brand on social media, creating rich content, integrating mobile payment methods (Alipay, Tenpay…) and putting in place a strong customer service plan.  
2. 200 Marketplaces in Europe
During a workshop dedicated to marketplaces, Sébastien Bocahut (Lengow) showcased the main marketplaces used by the global market. After presenting the Chinese marketplaces, dominated by Tmall.com (57%), who receives 10 times more orders than the online store for any given brand, the European market was broached. The European scene is equally rich as it counts no less than 200 marketplaces, with Amazon ad eBay leading the charge.
Incidentally, it was on marketplaces that Brit Helen Chapman, Founder of Dotty Fish chose to expand her online retail site internationally.
[Lengow Day video] Dotty Fish: The journey from a small pond to a big lake
3.Content is king!
Always in search of more information, consumers want to know as many details as possible before making a purchase. To help with this, Motoblouz, for example, called on Mazeberry to optimise their product details. Consumer opinions also play an important role as, according to Olapic, 76% of consumers consider content posted by other customers as more honest than advertising.
The content therefore has become king and is slowly becoming part of retailers' strategies when it comes to user experience, as Sean Mckee (Schuh) mentioned during a panel dedicated to the evolution of user experience.
[Lengow Day video] Is the evolution of user experience revolutionising ecommerce
Furthermore, as Gilles Brabant (Ingenico ePayments) underlines, there is a real demand from consumers to have more interaction with brands, particularly through messaging.
4. Collecting data to personalise messages
While collecting customer data is only in its early stages, according to James Roper (IMRG), a growing number of ecommerce players are already adopting this strategy, with the aim of gaining a better understanding of consumers so that they can send the right message.
This allows brands to adopt a strategy based in real time, which has become a new key factor for customer service success. Consequently, consumers can now chat to a brand through a bot to browse products, get advice, or solve a problem. In this respect, Eva Linda Rohde (BEVH), admitted that while chatbots can be useful, customers must know that they are interacting with artificial intelligence.
Collecting data also allows brands to offer content most in tune with what consumers are searching. During Notify's workshop, Xavier Chauin (Beauté Privée) underlined how necessary it is to have a real time approach to re-establish the dialogue with customers by sending the right message to the right person at the right time.
With data, brands can also reduce their returns rate by offering customers products in their correct size. The brand Keller Sports, for example, has reduced its returns rate by 11% using Fit Analytics.
5. A billion deliveries a day for Alibaba
That's what Jack Ma predicts by 2025! While China has access to the biggest logistics market in the world, delivery is a challenge that ecommerce players everywhere the world are trying to overcome. During their workshop at Lengow Day, Simon Miss (Cdiscount) presented Cdiscount's new fulfilment service which takes care of all of retailers' logistical needs.
As for expectations, Edouard Margain (Lavinia) noted that customers actually prefer accuracy to speed when it comes to delivery. Issues with the last mile were also addressed throughout the day with Rémi Lengaigne (colisweb) who stated the importance of integrating the last mile into your strategy. Guido Ghedin (Cifnews) even suggested the possibility of delivering by drones to access areas where traditional delivery methods had failed.
Finally, Julian Veys (Spread) indicated that what's important to every strategy is listening to your customers so you can offer the best solution. In this light, Columbia, for example, decided to create a European team to help conquer this market. By adapting their content and experience for their customer's location, the brand increases its rate of conversion.
Find all the pictures from the day on the event's website!
Explore all the talks and interviews from the experts in ecommerce present at Lengow Day on our Youtube channel.