Parents are spending more money than ever on children's clothing. Find out how you can benefit from this below.
A quick peruse through any gossip magazine or website, and it is likely you will find a picture of a celebrity child amongst A-listers. Gone are the days when toddlers were dressed in any clean clothing item; these days, they often outshine their parents in the style stakes. In fact, there are even toddler style icons: everything Prince George has ever been photographed wearing has sold out within 48 hours.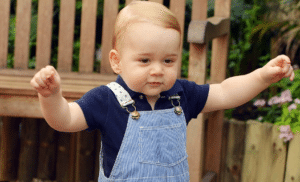 It is unsurprising that parents want to treat their son like a prince, but how big is the children's wear market? Well, Euromonitor's latest figures revealed that the market continued to grow in 2015, and was worth £5.8billion by the end of the year. Parents are having children later (66% of new fathers in 2015 were over the age of 30), so parents tend to have larger disposable income. Harrods have picked up on this trend, and recently expanded their children's wear department to 66,000 square feet, and with good reason: one brand, Caramel Baby & Child, where dresses can cost up to £250, increased revenues by 20% in 2015.
However, in general, parents tend to be cost-savvy. The leading player in children's wear is Asda, with 14% of the market share. The company has created a name for itself through its low-priced but durable clothes, which are easily to wash to cater to children's propensity to stain clothes. These brand values are cleverly highlighted during their effective Back to School advertising campaign, which runs for six weeks every year, and stick in parents' brains all year round.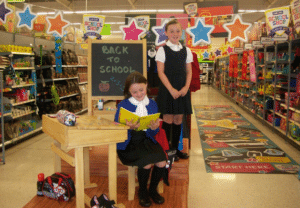 Low-end or high-end brand, with a smart business strategy, children's wear market can be really lucrative for retailers, and is the one of the fastest growing clothing subcategories. However, new parents have certain characteristics which makes them stand out from other consumers; they tend to have less time than most, but are more inclined to check safety standards. Here are our top tips to help you succeed in selling children's wear online:
Often, new parents struggle to decide what is best for their child. With some many different variables, it is difficult to know what product will meet certain needs. Make sure you provide a range of options to narrow down the search.
Theme worlds with easy navigation
To help parents low on inspiration, create theme worlds to highlight certain ranges (e.g. newborn essentials). Make it easy to navigate between products in a certain theme world, or between theme worlds themselves to ensure high customer satisfaction.
New/expectant parents do not always have the time to log onto their computers, and Google has revealed that 56% of them search for products on a mobile. Using a smaller screen makes you more prone to typos, and if you add fatigue into the mix, spelling mistakes are not uncommon. Therefore, make sure that searches on your site are error-tolerant.
It is well-known that the customers are more likely to buy products they encounter first, and this is especially true for parents low-on-time. Therefore, use this opportunity to push certain products, be it end-of-season, or products with high profit margins.
Any online retailer knows that filters are a must to help shoppers navigate between brands, sizes, colours and cost. However, parents have other criteria. Try to add intelligent filtering so they can choose products according to health or ethical factors, such as allergy-friendliness, or safety standards.
Parents often look to others for advice, and reviews are great way to put minds at ease. It is crucial that your website allows for reviews and feedback, and send out a mailing several days after a purchase to remind customers to leave their opinion. Most importantly, make sure that your product and delivery merit good reviews!
If you want how to best size your products