One of the most anticipated events for the Lengow team every year is Internet Retailing Expo(IRX) because it provides a comprehensive look at the British and European ecommerce landscape. Attending high-quality events (or organizing them, like Lengow Ecommerce Day in Paris on June 2) is a key part of Lengow's strategy, as you can see in this recent article published on the blog of standout startup Mention.
With that said, being at IRX (which you can learn more about by reviewing #IRX15 on Twitter) a few weeks ago was a must once again. Judging from the feedback of the Lengow team members who attended, it's safe to say that the valuable conversations with online retailers along with insightful keynotes made the trip more than worthwhile.
In addition to members of the Lengow UK team, who share their IRX feedback in this article, Lengow COO Nenad Cetkovic (who commented on Lengow Ecommerce Day guest speaker Tmall on the Lengow Blog here) and Marketing & Partnership Director Frédéric Clément also joined in on the festivities in Birmingham and tweeted about IRX news.
Computerized Commerce
According to Lengow UK Senior Business Development Manager Irena Leskovar, a trend that was spotted among merchants at IRX was the increasing reliance on automated processes and autonomy in feed management without having to be tech-savvy.
"Merchants want to increase conversion rates and deliver more quickly the right product at the right price to the right place and at the right time. That's why automation of processes is needed in every step: from the creation and launch of campaigns to content and profitability optimization to orders management," said Leskovar.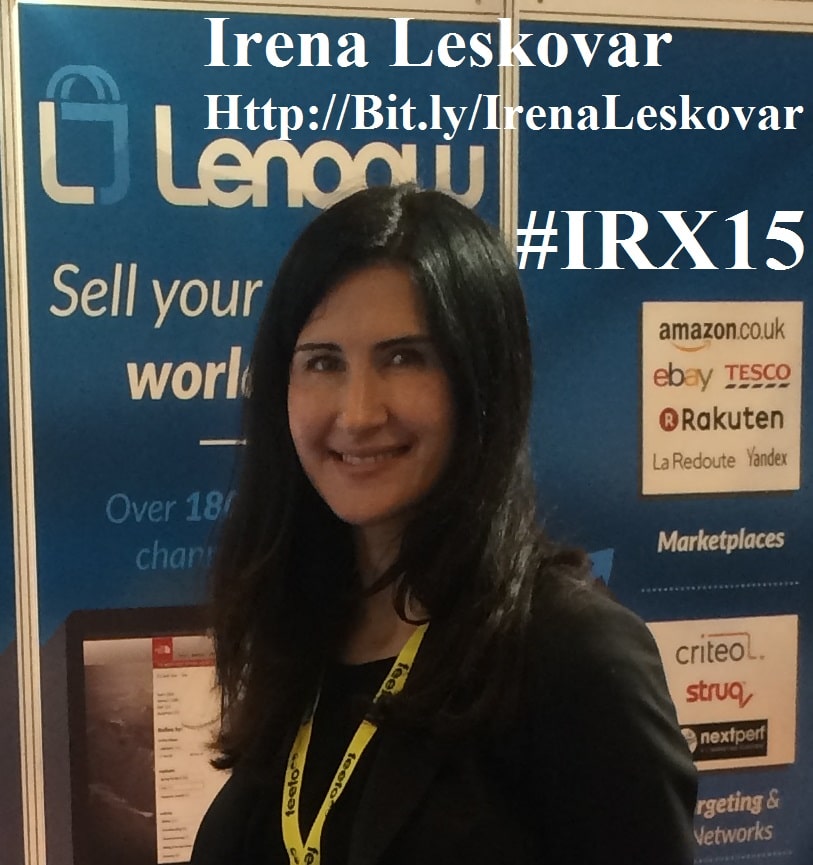 Powerful Presentations
According to Lengow UK Business Developer Marshall Wilson, who is originally from the United States just like tech giant and Lengow partner Google, the presentations were some of the best aspects of IRX.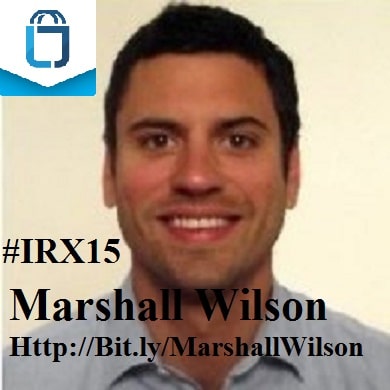 "There were some fantastic presenters at IRX 2015.  Google had an excellent presentation outlining the digital future of retail.  This was a fantastic tie-in to Lengow's Google Shopping expertise and I believe many merchants left that presentation understanding the importance Google holds in the ecommerce industry as well as the positive impact of organizations like Lengow which can help them benefit from Google's tools," said Wilson.
He also said that he looks forward to seeing more interactive presentations at IRX 2016.
Cross-border Commerce
Lengow Senior Business Development Manager Kamal Chhetri, who took time to tweet in between meetings with merchants, said that cross-border was one of the hotter topics at the conference.
"At IRX I saw an increasing interest in cross–border sales; many online retailers I met this year showed an interest in this area. Mid-sized retailers, who normally face huge competition in the UK while listing on some big marketplaces, now want to sell worldwide," said Chhetri.
"In addition to meeting new retailers from different parts of the globe, one of the highlights at IRX was the opportunity to hear key insights in presentations by some of the UK's biggest retailers, like John Lewis and M&S."
Know about any interesting ecommerce events? Feel free to let us know so that we can add it to the events section of the Lengow Hub!