A few weeks ago, we revealed Lengow Ecommerce Day's new date, which was initially due to take place in June. For a variety of reasons (which you can read about below), we have made the decision to push back the date of our 2016 event, which will now fall on 27th September.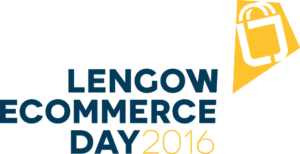 For those that haven't been before and don't know much about the event, every year Lengow Ecommerce Day brings together the best of the e-commerce ecosystem to help e-tailers and retailers develop their expertise and business.
Why have we changed the date?
There are many quality conferences in June, and it also in the middle of the intense summer sales period. However, above all, we want to bring a high-class, international dimension to our event, and so with all of this in mind, we have changed the date of this year's Lengow Ecommerce Day: the 4th edition will take place on the 27th September. This year will have an exclusive dimension, and the day will be all about cross-border e-commerce.
A new stance: Cross border connected
Now in its 4th year, Lengow Ecommerce Day will have a purely international stance. Speakers, partners and participants will come from all over Europe to exchange expertise on the future of the online retail sector, and boost their e-commerce performance.
This year, our project is more ambitious than ever: to connect retailers from different countries and to tackle a variety of subjects to do with the overarching theme of the day, cross-border. Discussions between retailers, creating effective strategies and above all exchanging best practices will all feature on the day's agenda.
To make sure that we cover all of our participants' issues, Lengow has thought of the bigger e-commerce landscape, and this year, a European editorial committee will prepare the day's program. Speakers will come from all over the world and the discussion formats will be adapted to help retailers with their internationalisation strategies as much as possible.
Save the date!
We look forward to meeting you all on Tuesday 27th September in Paris for the 4th year of Lengow Ecommerce Day. With new ambitions comes a new location. This year, we have the pleasure of welcoming you at the Eurosite George V.
For more information and to stay up to date with our event, the program and the speakers, visit our dedicated site, follow our Twitter updates using the hashtag #LengowDay and of course, check our blog regularly.