2015 was a rich and intense year for Lengow, and 2016 is shaping up to be just as special. This year, the Lengow teams will crisscross Europe once again to meet you all. Although we are only half way through, March has already been an active month for us: representatives from Team UK spoke about marketplaces at the UK Trade and Investment Northern Powerhouse series in the North of England from 10 – 15 March, and Lengow Spain had a stand at eShow Barcelona on 16th and 17th. Missed catching us at these events? Read on to find out where else we will be in March and April.
E-commerce One to One (Monaco: 23 – 25 March)

This year marks the 6th year of the Ecommerce One to One Expo. During this three-day event, brands, retailers and distributors will have the opportunity to meet hand-picked potential partners, through a series of plenary sessions, workshops and personal meetings. Our Country Manager France, Adeline Follea, will lead a workshop on the challenges of cross-border e-commerce on Wednesday 23 March between 5pm and 5.45pm. Make sure you do not miss this opportunity to discover Lengow's tips to expand abroad successfully.
BEVH Annual Event (Hamburg: 26 – 27 April)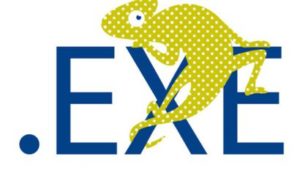 On 26 and 27 April, meet Team DACH at the EXE E-Commerce Experts Exchange in Hamburg, Northern Germany. Focused on interactive marketing and commerce, this event will tackle a range of themes, such as: cross-channel marketing, marketplaces, m-commerce and online marketing.
Ecommerce Directors' Forum (Northamptonshire, England: 27 April)

Come meet us at the eCommerce Directors' Forum on 27 April. Set in beautiful British countryside, the event is an opportunity for all the key e-commerce players to come together and share expertise through keynotes and seminars. Make sure you catch Irena Leskovar from Team UK at this knowledge-enhancing event.
Internet Retailing Expo (Birmingham: 27 – 28 April)

The IRX has established itself as a major event in the e-commerce calendar. Bringing you all the e-commerce news and innovations, this year IRX has 8 major themes: Connected Stores, International, Experience, Fulfilment, Mobile, Marketing, Merchandising and Operations. Come visit stand F43 to meet Team UK and learn more about our solution.
Hitmeister e-Commerce Day 2016 (Cologne: 29 April)

Dedicated to e-commerce, the Hitmeister returns this year with another fantastic program. During the day, a range of themes will be discussed: user experience, marketplaces, cross-border e-commerce, optimizing conversion rates… Lengow DACH would love to meet you, so pay us a visit at stand S8.
To find the latest Lengow News, follow our Twitter accounts: @Lengow, @Lengow_UK, @Lengow_DACH and @LengowSpain.
To find out all you need to know about cross-border e-commerce,
Download Lengow's whitepaper now!
If you are not a Lengow client, ask for a free demo now.