Known for being volatile in their buying behaviour, teenagers are now attracting the attention of brands and distributors. To find out how best to appeal to them, we're taking a look at a study published by PiperJaffray on the behaviour of American teenagers. This analysis provides an overview of the expenditure and uses of this target market, which can be applied in Europe, too.
What are teenagers buying?
Food and clothing are the main sources of expenditure in teenagers, followed by health and personal care for girls and video games for boys.
42% of adolescent spending is directed to social uses, such as food (24%), video games, music, movies, events and books. 38% of their expenses relate to clothing, accessories, or shoes and 15% on beauty and personal care.
Fashion & Lifestyle Brands
The second highest source of expenditure for teenagers – clothing, shoes and accessories – comes mainly from the Nike brand, a favourite in terms of clothing and footwear brands.
For this category of products, teenagers still spend most of their time in physical stores (39%). However, this trend tends to decrease in favour of online research (18%).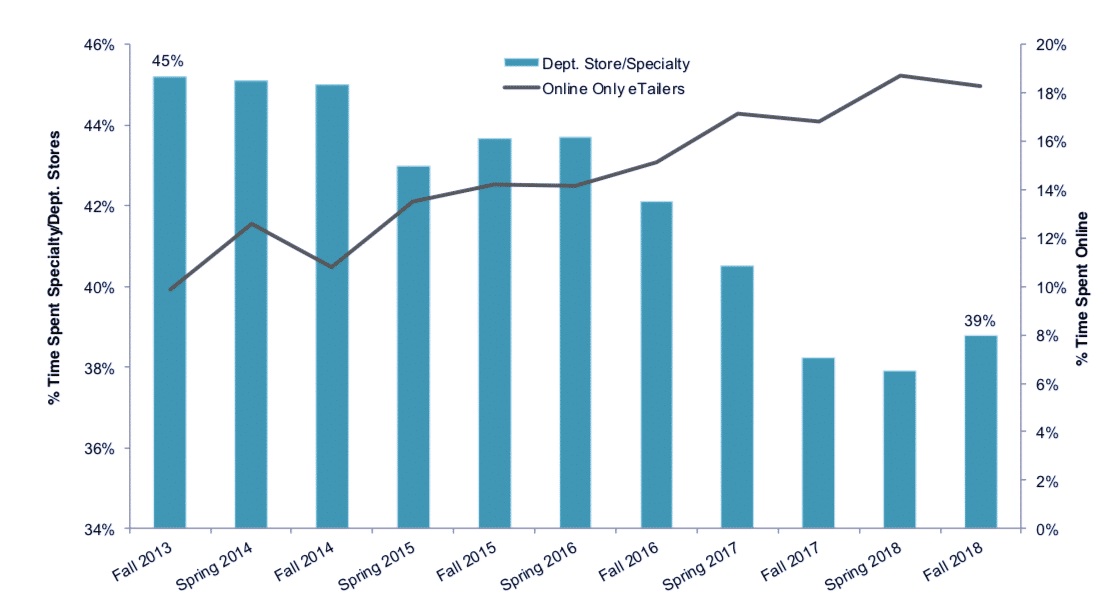 Online, they mainly turn to Amazon and Nike. Amazon continues to be a favourite amongst teenagers and is gradually gaining new market share as a preferred site to order products. Just like its premium subscription, which continues to increase in number of subscribers (74%).
In terms of online shopping, PiperJaffray has confronted teenagers' relationship with brands and fashion. The study stresses that brands are becoming important to teenagers when buying, even though the concept of fashion in general is still a majority.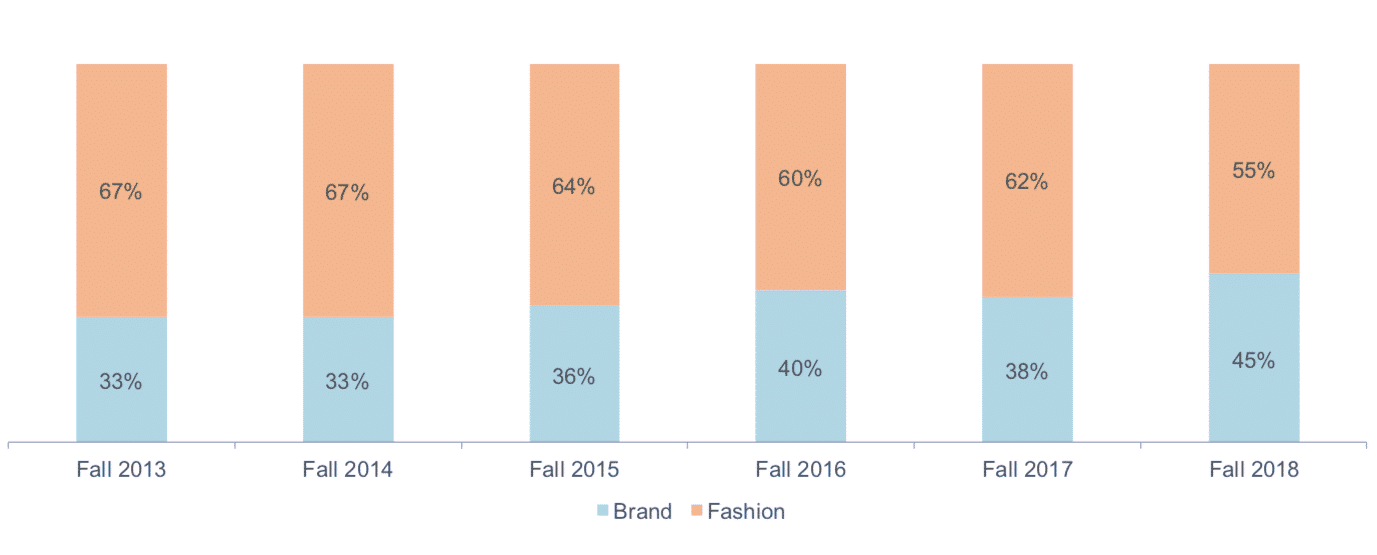 Beauty and Personal Care
The health and beauty sector represents the third biggest item of expenditure. Buyers are more than 90% likely to prefer buying cosmetics in store, to be able to test the product before buying it.
To find new beauty brands and market trends, teenagers still rely on digital sources, with influencers remaining the main source of brand discovery (76%), just ahead of friends (64%), cosmetics distributors/brands (29%) and magazines/advertisements (13%).

With beauty, it is makeup, skin care and fragrances that are at the top of the expenses, with Sephora positioned in first place as favourite shopping destination.
Instagram is top of the league
25% of adolescent spending is spent on social, entertainment and mobile devices. In fact, many of them use image-based social applications, like Instagram and Snapchat.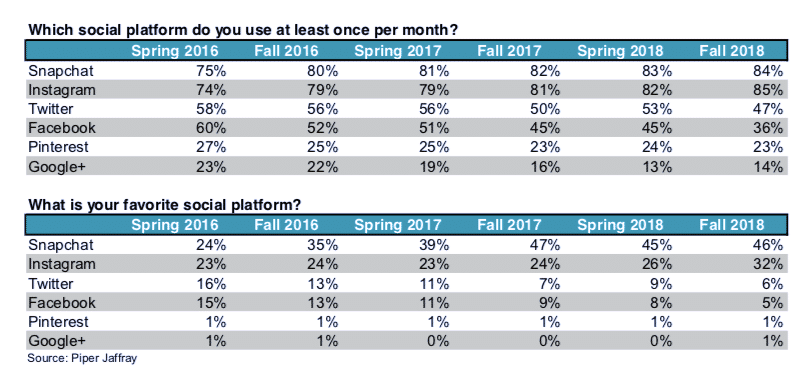 Instagram and Snapchat continue to gain market share, while Facebook becomes more and more shunned by the younger generation. The social network still loses market shares which it recovers through Instagram and WhatsApp.
Instagram remains the top platform for brands. The social network continues to dominate sales, as teenagers prefer the brands to be directed to them via this platform ahead of any others.
---
Source : PiperJaffray "Taking Stock With Teens Survey"