Brands are always on the hunt for new communication methods and are now turning to chatbots to engage with their customers. Available on a range of instant messaging platforms, check out 10 brands that have developed their chatbots for personalised customer interactions. 
1/ Nike
Personalisation is the key to a successful buying experience, and Nike has certainly embraced this idea. Available on Facebook, the Nike bot allows social network users to find Air Maxs based on their personality. The chatbot even allows users to create their own Air Max model inspired by a photo that they send in.
2/ Sephora
The cosmetics brand, Sephora, has both a Reservation Assistant chatbot that helps consumers book appointments in stores, and a Sephora Virtual Assistant that uses Color Match to scan photographs sent by the user and instantly suggest lipsticks that match the user's desires. In France, the beauty brand also released a chatbot for the Winter holiday season named Beauty Bot by Sephora. This chatbot helped customers to find the "perfect gift" (for him, her, or themselves) as well as locate their closest store and help customers to get in touch with the brand's customer service team.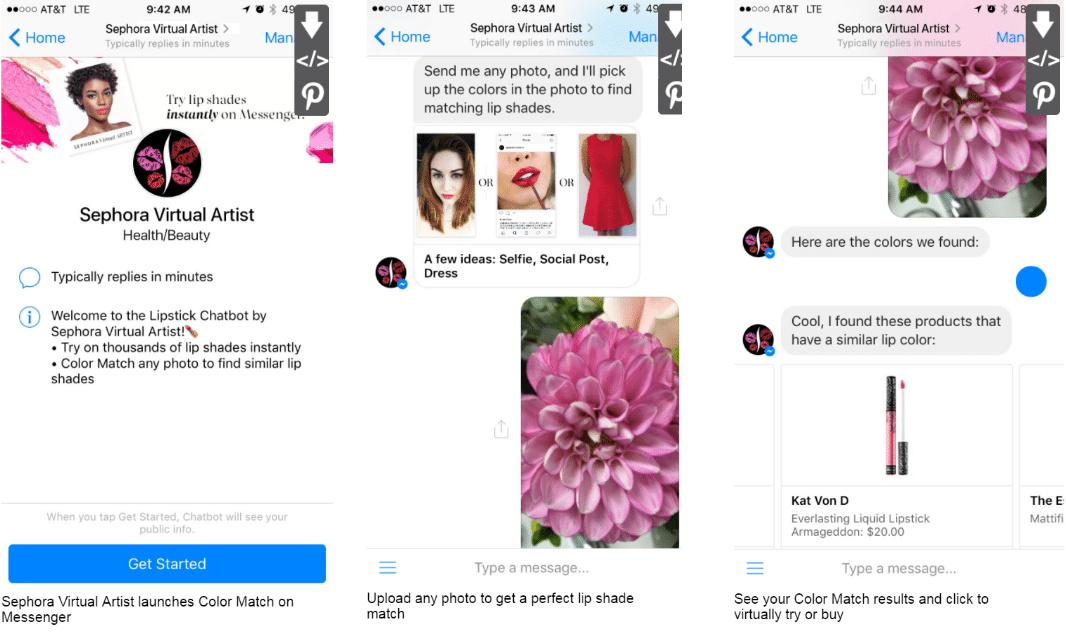 Other beauty industry players are going down this Artificial Intelligence route, such as l'Oréal who launched their "Beauty Gifter" bot on Facebook.
Read Again > Sector Focus: Online Beauty Retail & Its Changing Buying Behaviour
3/ 1-800 Flowers
Available on Facebook Messenger and Amazon Echo (only in the US), the 1-800-Flowers florist was one of the first bots to launch on the Facebook platform. It allows members of the social network to buy flowers and have them delivered to the person of their choice.
4/ Decathlon
Last December, Decathlon unveiled its French Christmas chatbot to help its customers find the perfect gift for their loved ones. Mixing humour and animated gifs, the sports equipment brand relied on offbeat conversation to provide its best offers to Facebook users.
5/ Uniqlo IQ
IQ is the chatbot released by Japanese brand Uniqlo on Facebook Messenger. In addition to textual conversation, the brand also gives its customers the opportunity to communicate their needs through emojis (????????????).

6/ Air France-KLM
Air France-KLM used the Viva Technology conference in Paris as an opportunity to announce the launch of its AirFrance chatbot beginning on 22nd June 2017. Through this conversational agent, customers will be able to receive their travel documents, get practical information about their flight, and even (in the long term) receive assistance for flight delays or loss of luggage.
7/ Whole Foods Market
Amazon's latest acquisition, Whole Foods Market, also has a chatbot. Their chatbot allows users to search for recipes using products that they find on the supermarket shelves. Whole Foods claim that more than half of the recipe searches are made from their grocery aisles.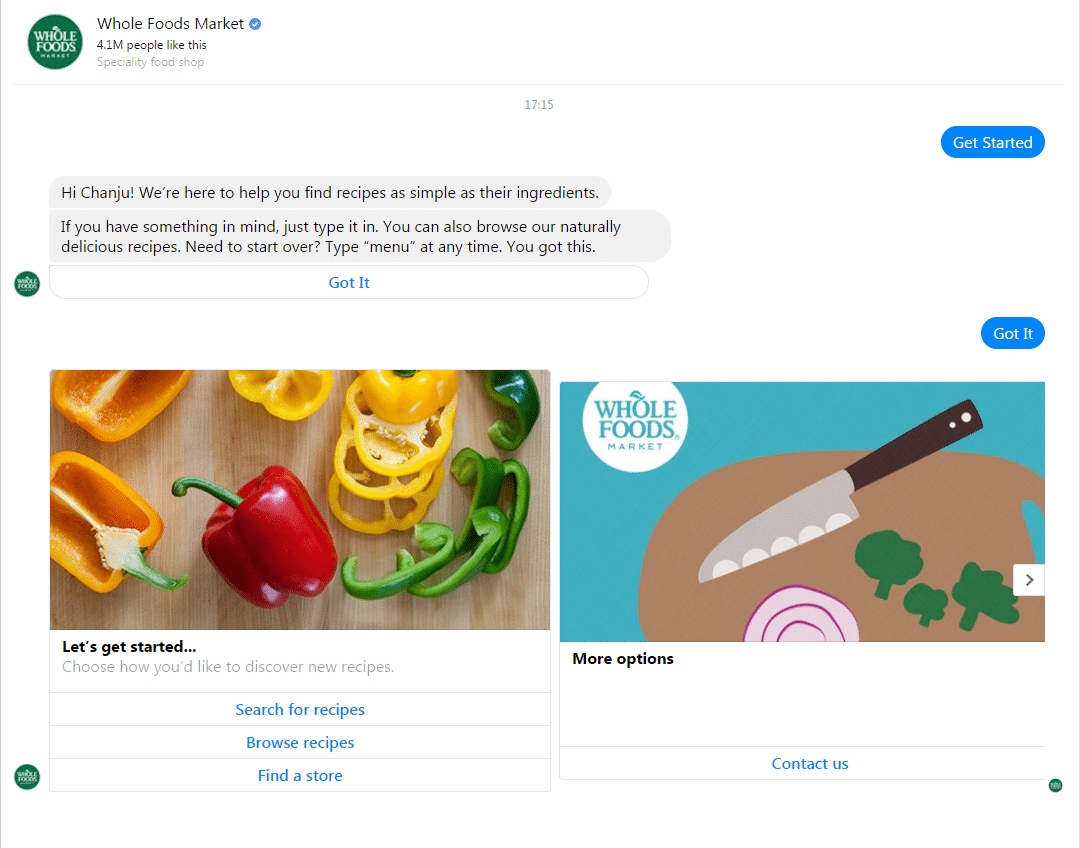 8/ Burberry
Luxury brands are also using these virtual assistants, for example, Burberry launched its chatbot at Fashion Week last September, giving its community behind the scenes access to its collection and catwalk. The brand is currently using the chatbot to promote the DK88 bag, allowing Facebook users to discover the handbag in detail.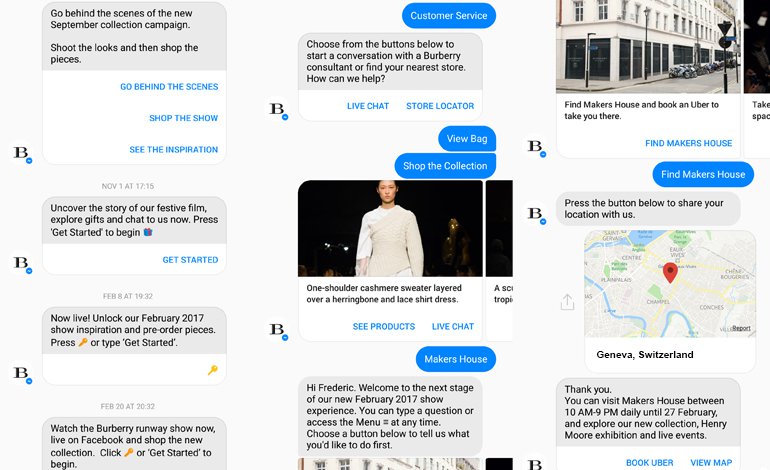 9/ Shopify
Available via Alexa (Amazon Echo), Shopify keeps online retailers informed about their online store activity using its chatbot. Retailers can be updated on orders, stock, best sellers, sales reports…
10/ eBay
eBay's AI shopping assistant, ShopBot, helps customers to find the best deals and receive personalised results based on their interaction with the virtual assistant. Shoppers can chat, use image search and receive collection suggestions.