Last Friday, the Euro 2016s kicked off. For the next month, 24 will battle to win the championship.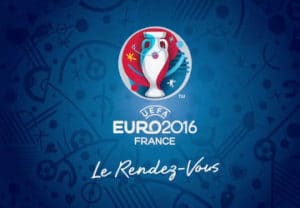 This year France is hosting the Euros, and cities such as Bordeaux, Lyon, Marseille, Nice and Paris will welcome millions of fans. In fact, predictions suggest that 2.5 million spectators and 8 million fans will visit the country to support their teams. Football frenzy is so heightened that the sports' industry is experiencing a boom, along with the consumer goods sector and electronics market.
The slogan for the event is 'Le rendez-vous' (meeting), so we thought we could give you the opportunity to 'meet' the e-commerce market in four competing countries, and the channels you can sell on in these countries via our platform.
Germany
Germany is the third largest European e-commerce market, behind France and the UK.
Distinctive feature: 51.6 million Germans shopped online in 2015, up 37.8% from the year before.
Zalando
Created in 2008, the marketplace Zalando is the third top marketplace in Germany. A key player in the ready-to-wear sector, the marketplace is present in 14 European countries and has generated nearly 3 billion euros worth of profit in 2015.
In the third trimester of 2015, the marketplace had 17.2 million active clients, and recorded 13.8 million orders.
France
In France, sales made via smartphones are increasingly popular. In fact, if you compare the first trimesters of 2015 and 2016, m-commerce sales increased by 31% in this relatively short space of time.
Distinctive feature: The French are really fond of a system they call 'drive', whereby they order something online, drive to a chosen collection point and pick up the products themselves. In May 2016, there were over 4000 collection points in France, and turnover increased by 14%.
PriceMinister
As the French branch of the Rakuten group, PrinceMinister is a truly international platform. In April 2015, the marketplace had over 17 million members, offering them more than 200 million new and second-hand products.
As one of the top 10 most visited e-commerce websites in France, PrinceMinister has 9 million unique visitors each month and between 30,000 and 50,000 transactions each day.
Russia
As one of the top 5 e-commerce markets in Europe, Russia has a promising future in this sector.
Distinctive feature: Russians prefer to pay by cash on delivery because they do not trust delivery services.
Yandex.Market
Created in 2000, Yandex.Market provides customer with a pratical system of choice thanks to tools like filters, comparisons, customer opinon, geolocalisation… Today, the platform has over 17,000 online retailers and 77 million offers.
As the main price compaison site in Russia, Yandex.Market attracts more than 27 million unique visitors each month.
Spain
Spanish e-commerce has increased by 18% compared with the previous year, reaching 20 billion euros in 2015.
Distinctive feature: Spanish online shoppers are particularly fond of paying online using a bank card (Visa-Mastercard).
Privalia
The online fashion store Privalia is active in Spain, Italy, Brazil and Mexico. Subscribers to the marketplace benefit from exclusive offers from large brands, that last between 3 and 5 days. The French counterpart Vente Privée recently bought Privalia to try and consolidate the European sales event market.
If you want to know more about different e-commerce markets,