The 6th Lengow Day took place on Thursday 27th September at Pavillon Gabriel in Paris. The occasion saw the international e-commerce ecosystem come together to discuss the current and future challenges of e-commerce. A big thank you to all our speakers, partners and participants for making this 6th event a success!
The customer, from an international point of view
With "Go Beyond" as its perspective, there were 400 e-commerce participants in this 6th Lengow Day, for which we thank you!
Broken down into three topics: "Get To Know Your Future Customers", "Think Better, Act Closer" and "Go Beyond Your Achievements", this latest Lengow Day was designed to take merchants through every step of the customer journey. The goal? To better understand THE customer, put in place appropriate actions to reach them and to go beyond the results to keep them long term.
The day began with the traditional opening interview with our CEO, Mickael Froger who reminded us of the goal of Lengow Day: connect the e-commerce ecosystem and let merchants exchange with each other, and also with the partners, on their everyday issues.
Alone, in pairs or in groups, 35 speakers followed on from each other during the day for Talks, Panels, Face To Face, Success Stories and Workshops. Coming in from Italy, Spain, China, the United Kingdom, the United States and Germany, these actors were able to share their vision and their advice to respond to the worldwide evolution in consumer buying behaviour.
A big thank you to Annelies Jansen (Facebook), David Schwarz (Carrefour), François Loviton (Google), Taïg Khris (onoff), Laura Pho Duc (Alibaba), Nicolas Le Herissier (Renault Digital), Guillaume Cavaroc (Facebook), Aymeric Moser (Spartoo), Jean-Philippe Desbiolles (IBM), Bernard Lukey (Yandex), Alicia Brocal (Hawkers), Guido Ghedin (Cifnews.com), Tayyab Akhlaq (Public Desire), Andy Liang (GlobaleGrow E-commerce), Kim Bosch (Saba), Ulrich Bartholomaüs (Stylight), etc.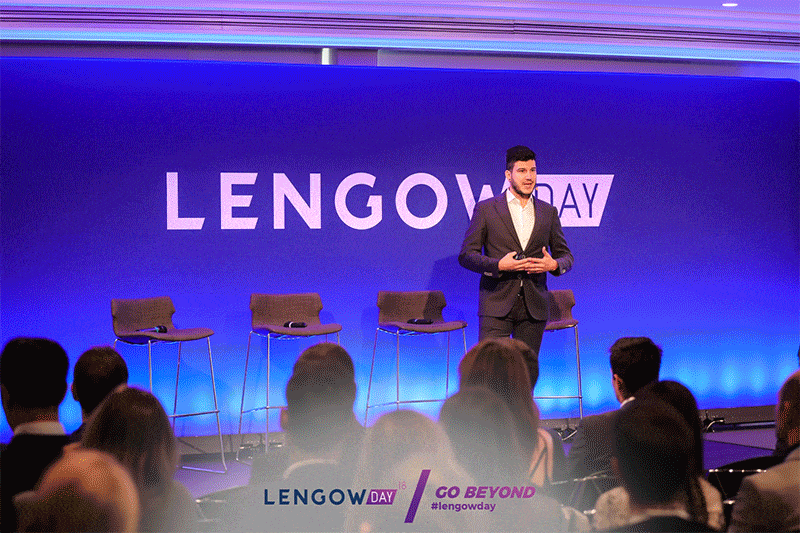 The beginning of great e-commerce meetings
Year upon year, Lengow Day has become a meeting point for great collaboration between merchants, partners and members of the Lengow team.
For 2018, 24 partners took their place in our Partner Exhibition area. Eulerian Technologies, Wizaplace, MakeMeReach, JVWEB, Spread, AT Internet and Dartagnan led Success Stories by sharing tips and best practices plus feedback from their customers. Various topics such as omnichannel, marketplaces, social media, online advertising, customer engagement, data or emailing were discussed during the afternoon. Finally, Google Shopping, Google CSS, Lengow plugins/APIs workshops and a success story with Fnac were offered to participants by the Lengow teams.


As every year, our partner area also provided an opportunity for participants to meet and exchange, including through the use of our Swapcard networking application. We hope that the 2018 event was the beginning of wonderful e-commerce rendez-vous, and we look forward to seeing you next year for the 7th Lengow Day!
Missed Lengow Day? Check out our quick round up on the blog to share more details of this 6th event ????
In the meantime, have a look back at the 6th Lengow Day in pictures on our event site: