IMRG, Practicology, Nextag and Stylight to share expert insights at The Lengow Ecommerce Day: 6th Nov/ London. Emerchants sign up now, places free but limited.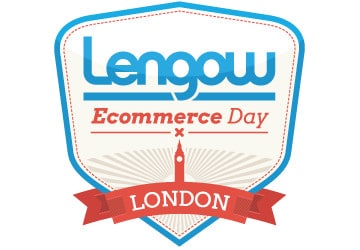 Emerchants improve your ecommerce performance!
Throughout the morning there will be three round tables addressing the subjects of cross border selling, alternative distribution channels and personalisation in ecommerce, and we are thrilled to have IMRG, Practicology, Nextag and Stylight joining iAdvize, Avalara, World First, Biglight, Bazaarvoice and Peerius.
Read also: The Lengow Ecommerce Day is coming to London on the 6th November 2014
IMRG
For over than 20 years, IMRG has been the voice for the online retail industry in the UK. We are delighted to have Andrew McClelland, IMRG's Chief Operations & Policy Officer, sharing his advice on how you can successfully take advantage of international ecommerce opportunities at our cross border ecommerce round table.
Practicology
Practicology are experts in the science of ecommerce, the art of implementing it effectively and the practical experience to make it successful. Their CTO, Mark Lewis, a well-known and highly respected ecommerce consultant with extensive experience in technology and retail management will be sharing his knowledge on alternative distribution channels in ecommerce.
Nextag
Nextag is the number one price comparison engine in the USA, with over 30 million visits a month. The company's sales and partnership manager, Alessandro Gentili Spinola, will be sharing his expert insights on how you can boost your ecommerce sales using alternative distribution channels.
Stylight
Stylight brings together an assortment from the most fashionable brands and stores in one destination; allowing users to shop millions of fashion products all in one place. Jessica Ramsden, lead business development manager, will be explaining what you need to know to effectively sell your products on alternative distribution channels. Marketplaces, price comparison engines, retargeting, sponsored links… Discover what's working and what isn't.
More information on the programme and expert speaks can be found here.
Sign up now: tickets FREE but limited
[button url="http://www.eventbrite.fr/e/lengow-ecommerce-day-uk-tickets-12563813705″]Improve your ecommerce[/button]
When: Thursday 6th November 2014, 9am to 2pm
Where: The Royal Society of Chemistry, Burlington House, Piccadilly, London W1J 0BA
Come meet, discuss and share. Register now for your free ticket and do not hesitate to contact Lengow if you require any further information regarding the event.
The Lengow Ecommerce Day has been postponed until 2015. We will inform you as soon as the new date has been confirmed.