To finish off 2016 with a bang, the Lengow team will be travelling all over Europe. Here is a guide to all the events we will be attending, and where you can find us!
E-commerce Paris: 12th-14th September

From the 12th to the 14th of September, find us at E-commerce Paris. This unmissable event brings investors together in a new format based on business and usability, that will focus on increased trade. The Lengow team will be pleased to meet you at our stand (E028), which you will find in Hall 2.2.
Dmexco in Cologne: 14th-15th September

Dmexco is regarded today as one of the most important events in digital marketing. Over the course of two days, nearly 50 000 visitors are invited to learn more about the future of the industry. Nenad Cetkovic, COO at Lengow, will host a conference on 14th September at 5.30pm entitled "Cross border E-Commerce: Making The Most of China's Potential". Come and meet the DACH team on stand A012, Hall 6.
eShow in Madrid : 21ST-22ND September

The Spanish team, accompanied by Sandra Casas, Country Manager for Spain, will host eShow Madrid, a conference on cross-border ecommerce on 21st September at 4.15pm in the A1 Auditorium at the 15th annual eshow. A must for e-commerce and digital strategists, this show is the opportunity to discover the latest solutions in terms of technology, strategy, and services. Find us at stand 33!
Lengow Ecommerce Day: 27th September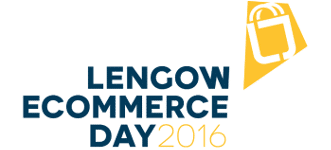 This year sees the fourth annual Lengow Ecommerce Day at the Eurosite Georges V in Paris. This cross-border event is a unique opportunity to conquer new markets, to expand internationally, and to meet the top 350 market leaders in European retail. During the day, visitors are invited to attend various talks led by industry experts, such as Tony Qiu (General Manager – JD.worldwide, JD.com), Ben Greenaway (Senior Omnichannel Manager – Adidas), Dominik Johnson (Key Account Development Director – Yandex) and Marc Ménasé (CEO and Founder – Menlook). See you on September 27th to cross the digital borders! To learn more about Lengow Ecommerce Day, the programme, and speakers, have a look at our event site (www.lengowecommerceday.com/fr), on our blog, and of course, on Twitter (@lengow) with the hashtag #LengowDay!
Neocom – Düsseldorf : 12th-13th October

If you missed us at Dmexco in Cologne, join us in mid-October at the Neocom fair in Düsseldorf. A key event in Germany for ecommerce, this show brings together the industry leaders in online sales. Nenad Cetkovic, COO at Lengow, will hold a conference on 13th October at 10am on cross border e-commerce in China. Find us at stand 218!
Don't forget to follow us on Twitter: @lengow,@Lengow_UK, @Lengow_DACH et @LengowSpain.
If you'd like to showcase your products on our platform, ask us for a free demo!