Tracking visitor activity on your online store enables you to fine tune your strategy and eliminate friction points, which may be blocking sales. Google Analytics remains the most widely used tool for generating information regarding SEO, navigation or presence on social networks.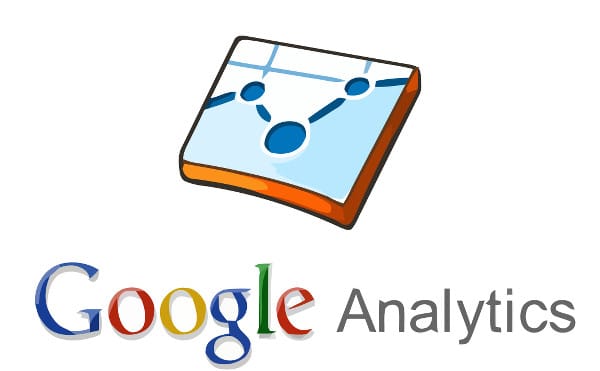 Here are 12 additional tools which can be used to give you important insights regarding interactions on your site.  Data gained from these tools will enable you to improve your website's content, user experience and hopefully conversion rate!
1. Megalytic
Megalytic is a SaaS analysis tool for websites (ecommerce or not). Costing between $5 to $180/month, it is very easy to use and suitable for both entrepreneurs and agencies managing sites for clients. Megalytic automatically generates reports based on KPIs you have defined beforehand. Through various APIs such as Google Analytics, Webmaster Tools and Google AdWords, Megalytic recovers all relevant data relating to your web marketing activity and commercial sites on one dashboard.
2. DashThis
DashThis is a reporting tool specially designed to generate different dashboards depending on the user and their needs. Priced from $39/month, DashThis proposes 3 to over 100 dashboard per month, based on KPIs tailored to each of your customers or employees. DashThis is particularly handy for agencies, but also meets the needs of small teams who want to keep an eye on their ecommerce performance.
Note: DashThis offers a 15 day free trial
3. Swydo
A little bit more expensive, Swydo is a simple and effective analytic tool. In addition to monitoring data in real time and reporting discussed above, Swydo adds a visualisation of workflow, which includes integrating your calendar Calendar or Google Drive.
4. ReportGarden
Report garden is a Google Analytics and Adwords reporting tool concentrated on advertising. ReportGarden is intended primarily for entrepreneurs or agencies managing multiple sponsored keyword campaigns on behalf of numerous ecommerce sites. From $39/month ReportGarden can manage 10 accounts and provide 5 customised dashboards. This also includes details on the SEO performance of each site and allows you to create white labelled reports, which are highly appreciated by customers.
5. BIME Analytics
Based in Montpellier and Kansas City, BIME Analytics offers a SaaS solution combining business intelligence and big data. BIME Analytics can analyse essential data from multiple sources and create interactive and customisable dashboards . BIME is easy to set up and is for companies of any size who want to improve the management of their activities. Pricing starts from 380 €/month.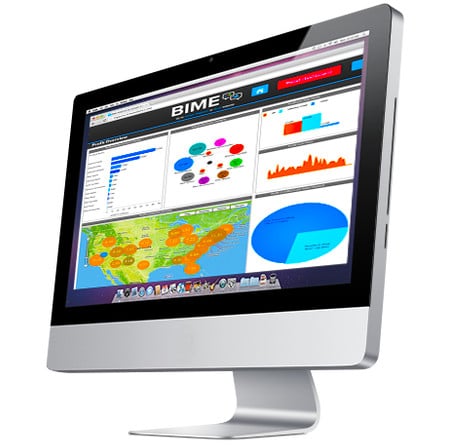 6. NextAnalytics (Advanced users)
NextAnalytics is an analysis and visualisation tool for advanced users. It allows you to quickly extract relevant data on a given time range into a spreadsheet (eg Excel) so that it can be reprocessed and/or injected into another software. NextAnalytics connects to major accounts such as Analytics, Adwords, Facebook, YouTube, Twitter, etc to draw interesting data for you. A subscription to the tool is priced at either $40 or $95 per month, and a free 2 week trial version is available.
7. TatVic (Advanced users)
Like the previous tool, TatVic allows advanced users to extract relevant data from various sources and export it into an Excel spreadsheet. It is particularly useful if you already have a reporting system or if you are using Excel sheets to enrich your CRM solution. Note that TatVic is compatible with Google DFP (DoubleClick for Publishers), offers an Excel plugin (14 day free trial) and has an anomaly detection mechanism in cases of obvious errors in a dashboard.
8. Google Sheets
To keep your spreadsheets safe and accessible anywhere, nothing's better than Google Sheets, which has an extension for the browser Chrome, the online equivalent of Microsoft Excel. Google Sheets works hand in hand with your Google Drive account, a personal storage space, secured in the cloud, which is available for free from Google with your Gmail email or Google Apps. If you choose to use one of the above tools to extract your data and create a dashboard or regular reports, Google Sheets could be very useful ;).
9. AdWords API (Expert Level)
Google provides a public API for its Adwords service to enable more experienced users to create their own monitoring systems for their KPIs in real time by using Google APIs directly. This is for developers or very experienced users.
10. Bing Ads API (Expert Level)
Bing Ads is the Microsoft search engine's version of Adwords, which also has APIs suited for the most demanding users .
11. Analytics API (Expert Level)
Google also provides a public API for Analytics.
12. Webmaster Tools API (Expert Level)
The Google Webmaster Tools API allows experienced users to submit, read, and update data in Google Webmaster Tools for verified websites.