As the last step of the checkout process, payment is a decisive moment. To make sure that your consumer goes through with their purchase, it is important to offer several payment methods.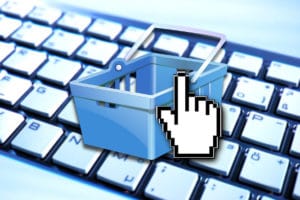 According to a 2015 survey done by French payment provider be2bill, 16 to 30% of internet users abandon their basket on the payment page. The reasons behind this are both multiple and diverse, but for a majority of consumers (59%,) the choice of payment methods offered by the website is often the deciding factor. If these methods do not correspond with their expectations nor their payment habits, more often than not cyber-consumers will choose not to follow through with their purchase. Today, e-commerce sites offer 2.9 payment methods on average, but only 28% have 4 or more payment options. It is therefore vital for you, the online retailers, to facilitate payment and to make it as attractive as possible by offering several alternatives to your clients. What's more, when a customer buys from a foreign site, they tend to worry more about payment and security. As a result, if you plan to develop your business internationally, make sure you adapt your payment offerings to meet the expectations and needs of your potential clientele.
E-Payment by Bank Card
Today, bank cards are the most widespread and used payment method in the world; 4 out of 5 e-payments are made via this medium. However, only offering this solution on your online shop could lead to unhappy customers – or indeed, a lack of converted customers. Athough it may be the most common payment method, online shoppers are still wary when it comes to filling in their back details online. According to the Be2Bill barometer, 33% of back card fraud is done online. It is therefore crucial to put certain measures in place (such as 3D Secure) to prevent this fraud, as well as letting your customers know about these measures so that they feel comfortable buying from your site.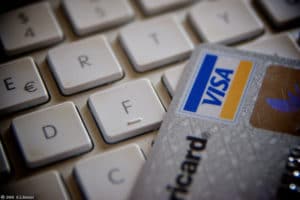 To ensure optimal satisfaction of your customers, it is important to make sure that you choose the most appropriate payment solution. When making your choice, you should consider two things in particular:
• The market in which you are developing your business
• Your potential clients' payment habits and expectations
International E-Payment
Different countries have different payment preferences. Let's talk about three payment methods that are popular in three different countries.
PayPal Proves Popular in the United States
In America, PayPal is the second most popular payment method, with 15% of all payments made using this solution (behind Visa/Mastercard bank cards, which account for a massive 75% of all payments). What makes this payment service so attractive is that it allows customers to pay for their online shopping without transmitting any of their bank details. Moreover, the payment process is relatively simple: customers need only enter their e-mail address and chosen password. Offering PayPal as a payment option on your website is a real plus, because these days, this payment method is known all around the world. Paypal registered over 179 million active accounts in Q4 of 2015, and is used in 203 countries. The solution is equally appreciated in Israel (14% of total online payments), Hong Kong (15%), Italy, (13%) and in Germany (16%), where direct debit bank transfer – ELV – takes first place.
Generally, Germans Opt for ELV (Bank Transfer)
Predominantly used by a professional clientele, direct debit bank transfer is very popular in Germany. In fact, 38% of online transactions in Germany are made via bank transfer, known as ELV. This system is attractive to internet users because it lets them complete a purchase without using their credit card. When paying, shoppers simply have to give over their IBAN and BIC, and then authorise the payment. By offering the choice to do a bank transfer on your e-commerce website, your site is immediately more attractive to two thirds of German consumers who prefer this payment method.
Alipay: China's Choice
Alipay is an online payment platform launched by the Alibaba Group in 2004 and is the most popular payment solution in China. Its parent group has since been renamed Ant Financial Services Group, but this rebrand has not affected Alipay's popularity: in the first trimester of 2015, 48.9% of online payments were made using Alipay. The solution lessens the security risk that come with online transactions. This payment method has several steps: the client pays for his order, the retailer sends his merchandise, the client confirms reception of the product and only at this moment does Alipay put the money in the retailer's account. In February 2015 alone, Alipay had 800 million users. If you are looking to develop your business in China, it is crucial to make this tool available to your potential consumers. However, the tide may be turning; recently, this digital payment behemoth has faced competition from Apple Pay, a payment service developed by the American tech giant Apple.
To find out more about online payment methods,