Developing a quality customer database internally can take time, however, this file is an essential tool in your marketing campaigns. Your database must be relevant to your sector and contain appropriate and accurate information, the more information you have on your different customers' profiles, the better you can target them with your offers.
What approach to take?
A customer database enables you to gather qualitative (full name, address …) and quantitative (average basket …) information regarding your ecommerce clients. If you are a merchant and you do not yet have a customer database, two options are available to you.
You can create your own database internally by structuring your file according to your own criteria. By choosing this approach, you can develop qualitative and quantitative files, which are relevant to your markets requirements. Although this type of file can take some time to set up initially, it is ultimately more appropriate because you can personalise it and use it to add value to your online store.
If you do not have time to make your own database, you can construct this type of file externally by renting or purchasing files from companies specialised in this field. While this approach is faster and convenient, especially when starting out, it is strongly recommended to set up a number of in-house supports for the database to enable you to further develop it internally when you have the resources.
Remember that your file must be updated regularly to keep its value, an outdated file is no use to anyone 😉
How to collect customer information
To build a database you must set up a number of supports to help collect information on your prospects or customers. This information can be gathered in a formal or playful way, and will allow you to segment and thus better target current customers and prospects, for example those who are familiar with your brand, those who have never placed an order etc. Here are some tips to help you build your own customer database.
Client accounts
Once an online shopper wishes to place an order, take the opportunity to ask them to create their own client account.  This will enable you to collect useful basic information (name, email, password, contact information…) Make the customer aware of the benefits of having an account, for example, to save the retyping their delivery address next time or to have a record of their purchase history, this way the customer feels less forced into making an account. Once you have this basic information you can build on it, for example by asking customers to give information on their preferences to receive tailored offers, or by asking them their date of birth in exchange for a coupon for their birthday.
Newsletter suscription
Encouraging customers and prospects to sign up to a newsletter is a great way to build long term customer loyalty. It allows you to keep your customers informed on the latest news concerning your brand and new offers. A newsletter is a great way of multiplying your points of contact with your customers so that they are brought back to your site, where they will hopefully place an order. You could offer newsletter subscription to customers creating an account, on your homepage or after a customer has placed an order.
Customer satisfaction surveys
Customer satisfaction surveys enhance your customer database and give you feedback regarding your products. Send a survey to a customer shortly after they've made a purchase so that you can gain more subjective and valuable information about them.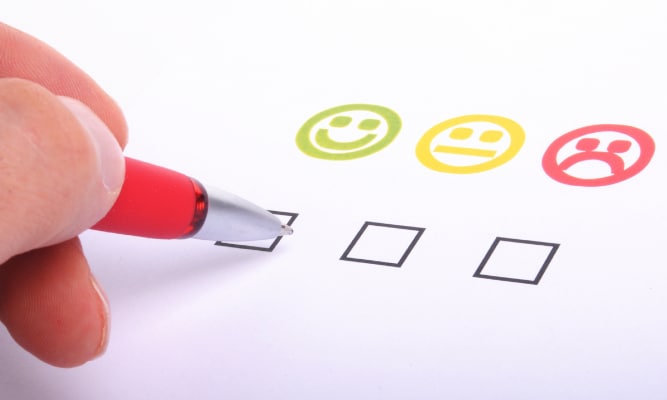 Competitions
Competitions are a fun, strategic and easy way to collect data on all participants, whether they are already customers or not. They enable you to both enrich your customer database with the information you have collected via the game and retrieve the email addresses of users who are not yet customers.Then you can keep customers and prospects up to date on news of your brand, your promotions, etc, to encourage them to order.
Attention: Make sure you follow the opt-in and opt-out steps from the moment you collect personal data on your customers.