With more than 1.65 billion active monthly users and 46% of its members visiting the social network when shopping online, Facebook has decided to increase its role in the e-commerce sector by launching a new advertising format: Facebook Dynamic Ads.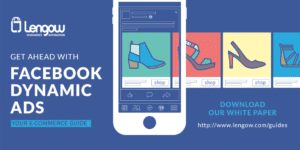 Facebook Dynamic Ads
Facebook's new dynamic advertising format lets online retailers of any size promote their product catalogue on the social network. Thanks to retargeting and/or acquisition campaigns, online retailers can customise advertising campaigns throughout the purchasing process, from when consumers first encounter a product, to when they complete a purchase.
However, to set up quality, performing ads, you have to define your target custome when creating your audience.
Facebook Audiences: Custom, Lookalike and Saved.
Once your Dynamic Ads have been created, you have to define your audience, either custom, look-alike, or saved.
Custom Audiences let you distribute adverts in relation to the pages visited on your website, and thus reach people who have already visited your website with relevant and tailored content. To create your custom audience, you can use either visitors to your website, a client list (e-mail addresses, phone numbers…) or a Facebook app, if you have created one.
If you would like to create your custom audience using traffic to your online store, you will need to embed the Facebook Audience pixel onto your site or application. This piece of HTML code lets you track visitor behaviour to your site and see the products they viewed, and then the pixel makes the connection between these visitors and Facebook accounts.
NB: Custom Audiences have to include at least 20 people.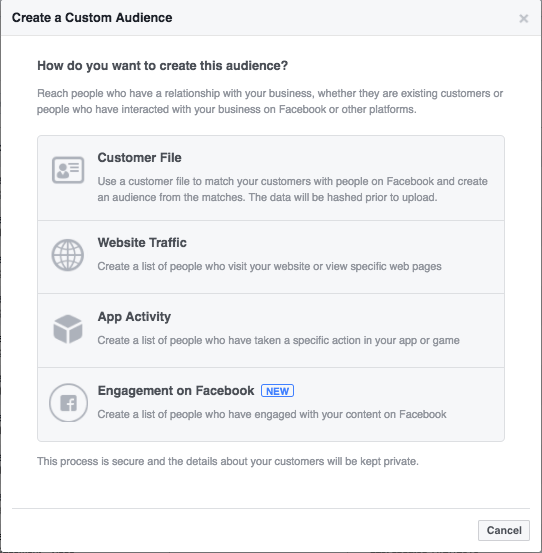 Lookalike Audiences
With Lookalike Audiences, Facebook generates an audience for you based on the same criteria as custom audiences, with one difference: lookalike audiences reach new users who have probably never visited your e-commerce site. To set them up, simply configure your settings, and the social network will deal with bulding a new audience for you, with potential new clients.
You can also create a lookalike audience using the contacts in your e-mail list, or based on Facebook users who like your page.

NB: Lookalike Audiences are generally less effective than retargeting because the people you target tend not to have previously experience your brand. However, they let you reach new customers, which helps improve brand awareness.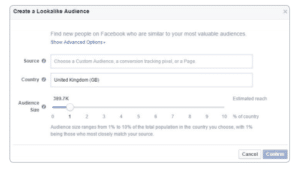 Saved Audience
The third targeting option is saved audience: download your preferred targeting options, so you can reuse them easily in the future and apply them to subsequent adverts.You can select different criteria to build your audience, such as location, language, age, gender, interests, behaviour… You can retrieve and benefit from endless Facebook data, updated on a daily basis.
For more information about choosing your Facebook Dynamic Ads' audience,
Download our dedicated whitepaper now for free!
You can also find out more about setting up Facebook audiences in our presentation below: