At any given moment, whether online or off, a retailer's activity goes hand in hand with financial services. Let's investigate the platforms whose objective is to help out retailers in order to make their activity a success.
Whether it is to benefit from financial assistance to bail out your accounts or manage and protect your generated income, a number of platforms are available to you. Here is our non-exhaustive list of financial services coming out of countries where e-commerce is not such a young concept.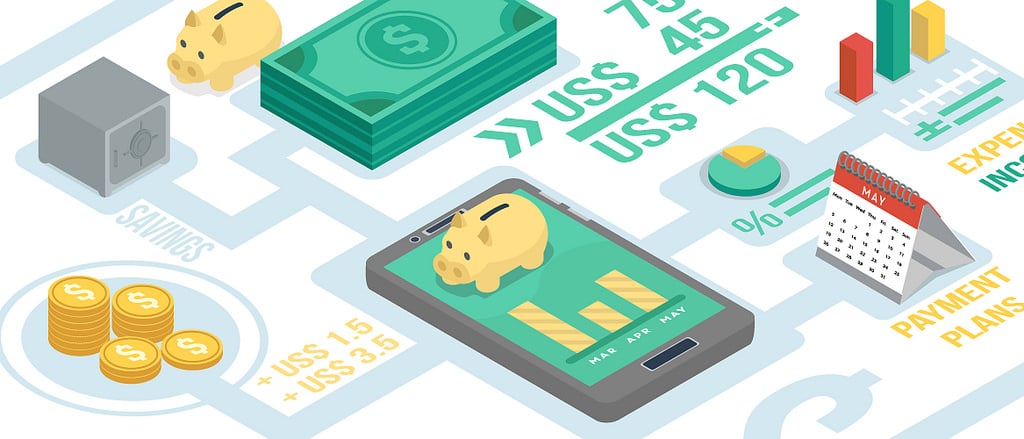 Obtaining funds
Cash Discounts
Finding themselves short of funds is the main fear for many retailers. To avoid this setback, some platforms offer factoring solutions that allow vendors to engage in new investments without having to wait to be paid.
If you sell your products on marketplaces such as Amazon, you almost definitely encounter funding issues because the time between a customer's purchase and your payment from the marketplace can take days or even weeks. This momentary lack in funds can then have repercussions on your activity, as well as your reputation on the marketplace e.g. being out of stock for several days, the loss of the 'buy box', customer complaints, loss in revenue, etc.
To gain funds and quickly reinvest, platforms like Payability allow retailers to solve their funding problems by paying them in advance. Let's take the example of an online retailer who sells its products on Amazon. By calling on this kind of platform, they can receive the money from a transaction the very next day, instead of waiting the usual 14 days to receive the money from the marketplace. The platform first sends 80% of the total transaction and the remaining 20% is then sent within two weeks, once they have received the full payment from Amazon, less the factoring platform's fee. For retailers who are part of the FBA programme, payment happens in a week.
*Only available in the US
Loans
A retailer's life is not one long lazy river, far from it in fact. Many small businesses, when faced with a new launch or insufficient funds, are sometimes in need of a little financial help to stimulate their activity.
However, instead of going to the bank, it is possible to resort to a short term loan from online services who provide credit facilities to companies, as well as more flexibility in terms of financing: absence of long-term engagement, possibility of paying it back at any moment…
Platforms such as iwoca or Kabbage allow small businesses to ask for financing in just a few minutes on their platforms. Kabbage, for example, who has just raised 250 million dollars with Softbank, uses algorithms based on data to determine whether your company is eligible for the requested credit.
Management of Income
Currency
Selling your products on different international marketplaces means having to hurdle large obstacles in order to accept foreign income generated by your activity in a whole host of different currencies.
To convert these transactions into your local currency, some platforms such as World First or Payoneer take care of this step by doing foreign exchange transactions for you. They centralise your international transactions in one account from which you can also pay foreign suppliers.
Fraud
Fraud is also part of the day to day reality of online retailers, whatever commercial sector they are involved in. This risk is even higher when you roll out your commerce abroad.
To fight increasingly sophisticated fraud and improve your revenues, platforms such as Sell Secure (Oney), Ingenico ePayments or Riskified help you prevent fraudulent acts, by studying consumers' buying behaviour.
If you want to know more about receiving payment on marketplaces, take a look at our guide!
[button url=lengow guide]Download our guide [/button]