With a 2016 estimated value of $2 trillion, there are few opportunities better than e-commerce for online retailers to increase both their visibility and sales on foreign pastures.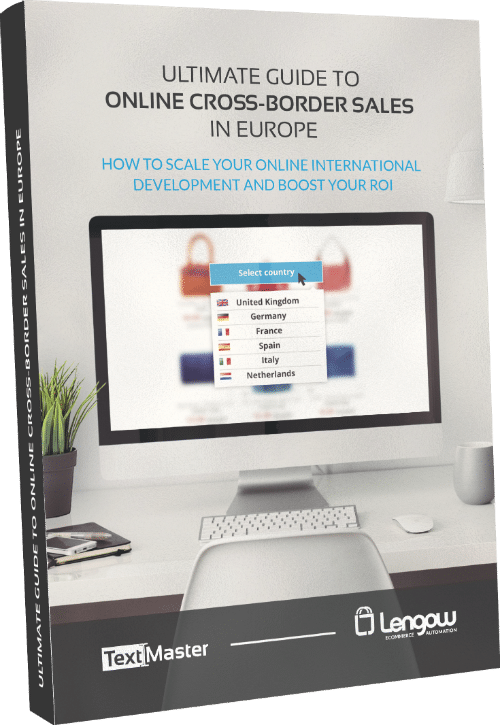 Developing activity abroad is no easy feat: it requires a certain knowledge of the target market, and there are several challenges to overcome. As a result, Lengow has decided to publish a whitepaper dedicated to cross-border e-commerce. Co-written with Textmaster, a professional translation service specialising in e-commerce, this whitepaper has all you need to know about cross-border online trade to ensure successful foreign development.
Before selling abroad, it is essential to establish a solid international strategy. In order to create such a strategy, it is crucial to really understand consumers' expectations, as well as to have a great knowledge of barriers to purchase. This knowledge will help you identify the potential of your activity on your target market, and thus devise an appropriate strategy. Thus, throughout this whitepaper, we discuss all the key stages that you will face, to help you grow your online activity and better your online store's performance.
Available today, download our whitepaper for free to discover the key things you need to know to implement successful internationalisation: international market trends, logistics, payment, legal requirements, marketing channels….
Download Lengow's cross-border whitepaper now!