As an online seller, you might want to sell your products in places other than just your own online shop. But how do you go about this? Which marketing channels should you start on? How can you efficiently increase business? To answer these questions and more, find out how you can create a feed in the Lengow platform.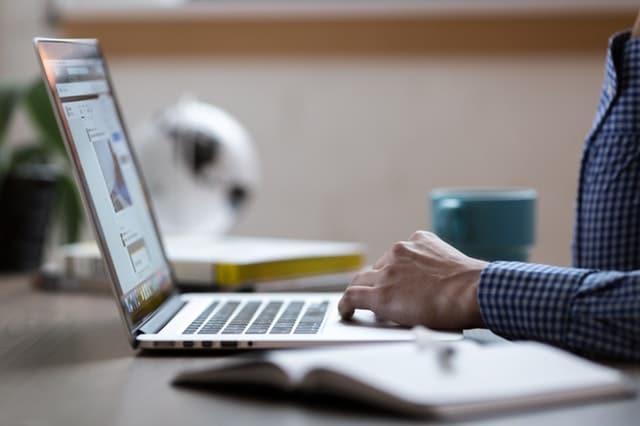 When online retailers decide to sell their products on other acquisition platforms, a good amount naturally turn to price comparison engines, marketplaces, etc. While these platforms do provide a real potential for growth, each one has different requirements when it comes to creating a product feed.
To meet the requirements for each channel, feed integration solutions like Lengow allow retailers to generate an optimised product feed to simplify the management of their product catalogue on these marketing channels.
Here are the 5 steps to follow to integrate your product catalogue into the Lengow platform.
1/ Connect your e-commerce site and Lengow
To help online retailers easily integrate their product catalogue into our platform, our technical teams have developed several free modules for the following e-commerce solutions:
By syncing your online shop and Lengow with these plugins, you can not only export your product catalogue into the platform, but also manage your stock and orders from marketplaces from your e-commerce site's back office.
Lengow also supports numerous e-commerce platforms such as Salesforce Commerce, Oracle, Proximis, etc.
You can also import your product catalogue from a direct link, a file, or your F.T.P. server.
2/ Select your chosen channels
Once you've finished the first step, go to the channel zone to choose the distribution channels on which you want to sell your products. If you already know which channels you would like to sell on, search for them on our internal search engine. On the other hand, if you're not completely sure which channels are right for you, you can filter the results by type of channel and/or by country.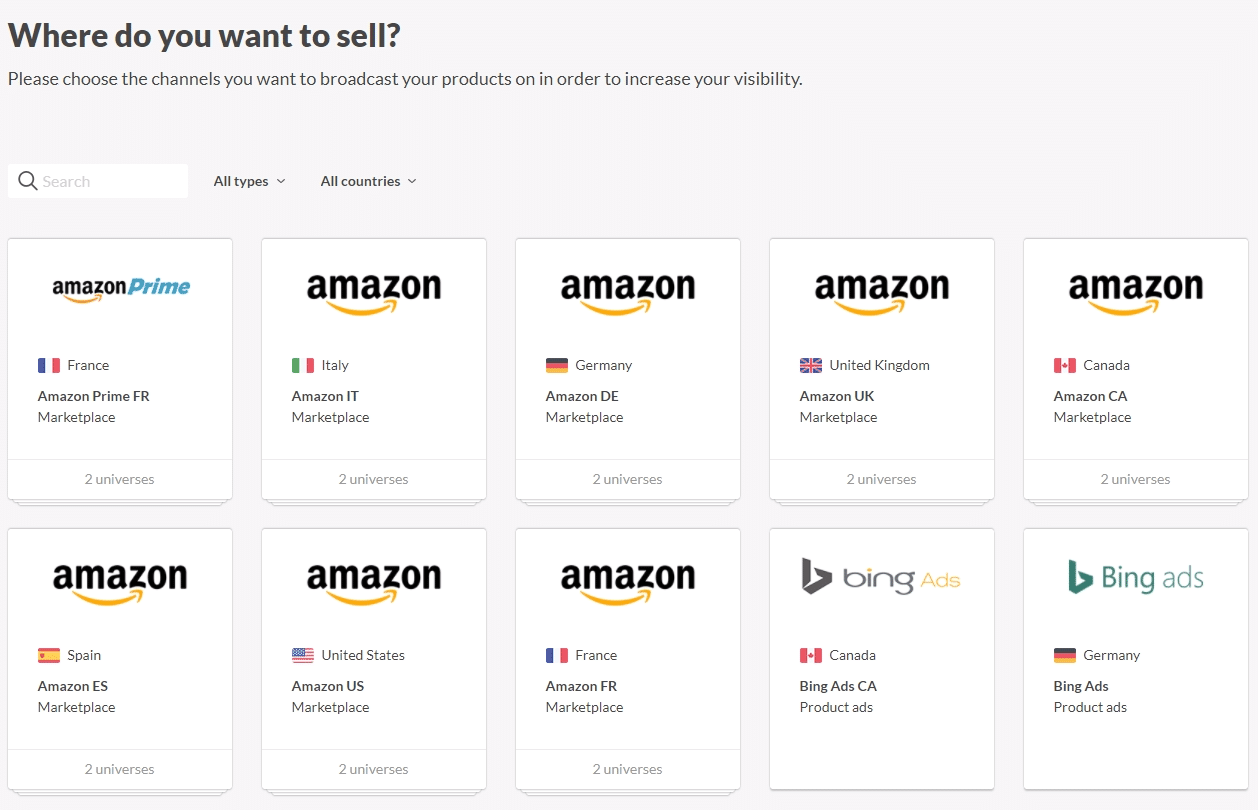 To find the marketplaces best adapted to your needs, use our Marketplace Finder.
Explore our Marketplace Finder
3/ Match your categories and your channels
You will then need to match up the categories in your product catalogue with those required by the selected channel. This matching process is essential for distributing your products on the majority of channels. The more precise you are with your categorisation, the better your ranking will be on the platform. We also provide our retailers with a semantic search tool that allows them to find the best category as quickly as possible.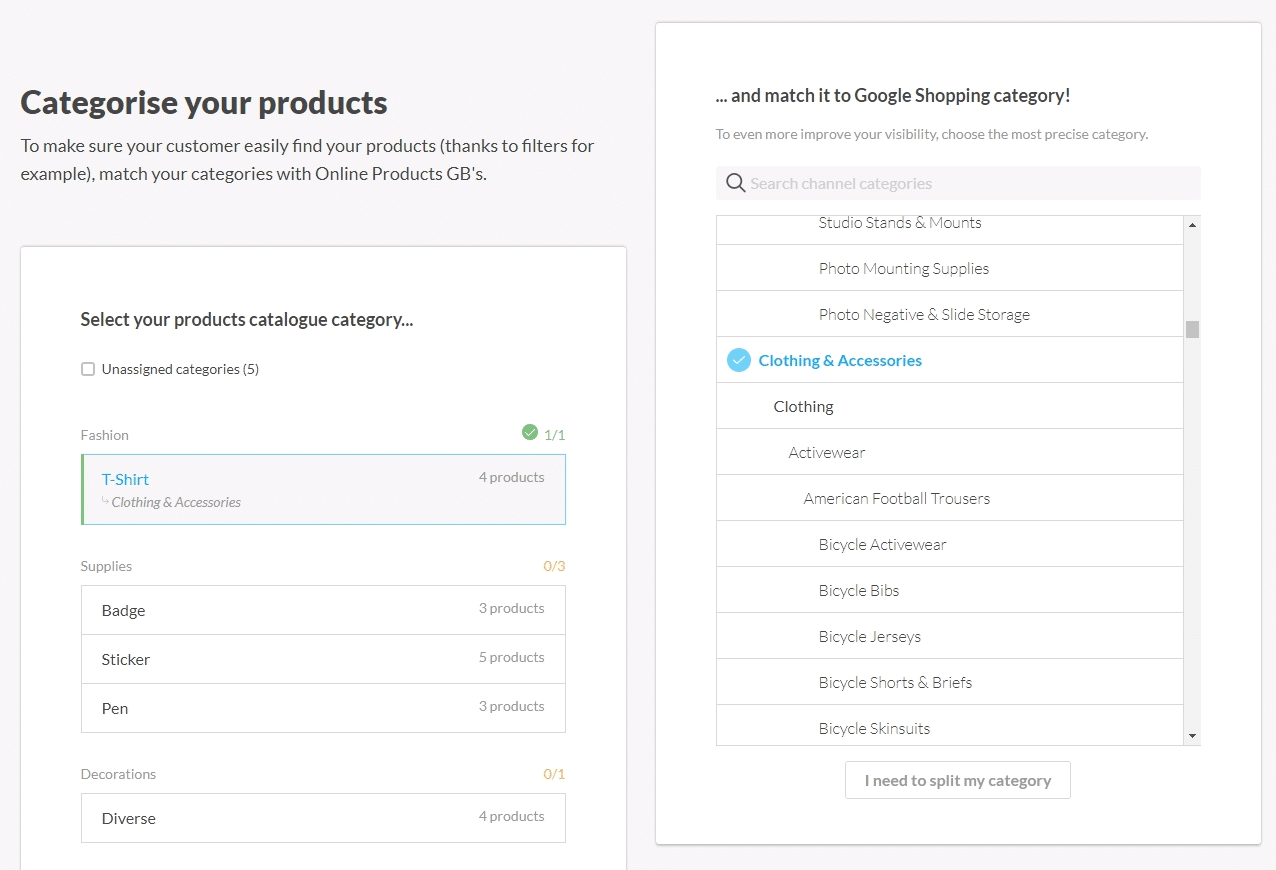 Note: this configuration is not mandatory for all channels
Once you've done this step, match your product catalogue fields to those required by the channel.
To read > How to solve Google Shopping feed errors with Lengow
4/ Make adjustment to your product catalogue
If your product catalogue does not fit all the desired channel's requirements, or if you want to change the values sent to the channel, it is possible to refine your configuration with our 'Rules' tool. Make sure to check over your catalogue before sending to the channel.
5/ Send your optimised feed to the channel
Once you have done all of these steps, Lengow provides you with an optimised feed that you can send to the channel on which you would like to sell your products.
By indexing your product catalogue within our platform, Lengow gives you access to our 1,800 partners, which can increase your visibility online and improve your profit margin. You will be able to measure and analyse your catalogue's performance on a product level to improve its performance.
Explore everything the Lengow platform offers through our client case studies: explore our Success Stories.
To find out more about our platform, you can get in touch with our team: