No more "same old same old" shopping experiences – now's the time to get personal! Personalisation greatly improves your customer's buying journey, and helps them leave feeling much more satisfied. In fact, 45% of online shoppers are more likely to shop on a site that offers personalised recommendations.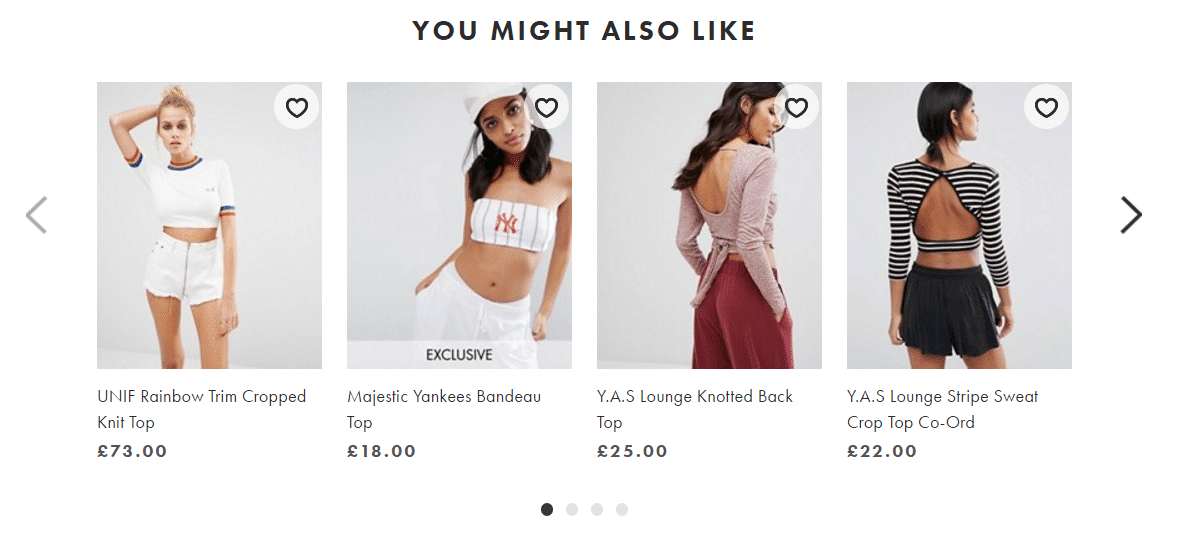 According to a study by Monetate, 94% of marketers said that personalising the web experience is 'critical to current and future success'. 
Suggesting content that meets consumer expectations is a winning solution. It's important that the user is interested in what is suggested to them, to keep in the right frame of mind for buying.
Grab their attention in the first few seconds
Your homepage is the first impression that your visitors have of your site. It therefore needs to grab their attention and make them want to keep shopping. One way you can do this is to opt for a personalised layout: by analysing your customers' browsing history, you can then show them a selection of products on the homepage that they may have looked at previously.
Last year, Very.co.uk launched the 'first' fully personalised homepage, where customers are greeted by their first name. ShopDirect, the business that owns Very.co.uk, expected to see an extra £20m in sales from this new personalisation feature. In fact, even after the first quarter, they said the features delivered 'significant uplift' in conversion.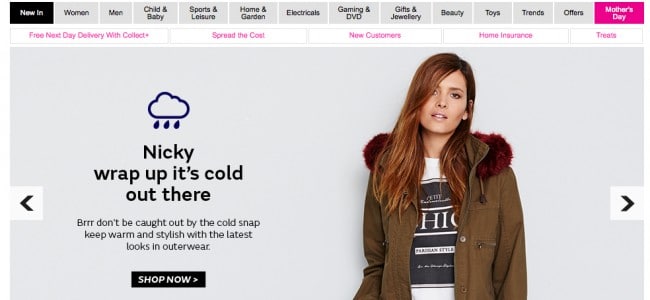 Get to know your clients
Trends are forever changing, and people's tastes are therefore constanty evolving, too. These variations in interests can't always be tracked through a shopper's browsing or purchasing history – just because someone once searched for short skirts, doesn't mean they won't search for long skirts in the future.
To help you understand your customers better, you can set up a questionnaire on your online store. This will help give you a better understanding of your shoppers and in turn help you make the right suggestions for them. For example, on a ready-to-wear site, you can ask customers to tell you their personal tastes and then only suggest outfits to them that they might like. It's also always better to do more interactive questionnaires, like a series of photos with different looks where the customer has to click on their favourites.
This way, you will be able to 100% personalise your suggestions (on your online site and in email campaigns), regardless of changes in trends.
Advise those in need
When it comes to buying shoes, many online shoppers tend to order several products in different sizes to find the one that suits them, and then return the ones that don't fit.

In this kind of situation, personalisation can reduce return rates and thus reduce costs, while at the same time increasing the level of customer satisfaction.

When the products are added to the shopping cart, if two of the products are the same, a message pops up to help the shopper.

This

 is to help show the customer how to choose their correct size so that they only order one pair.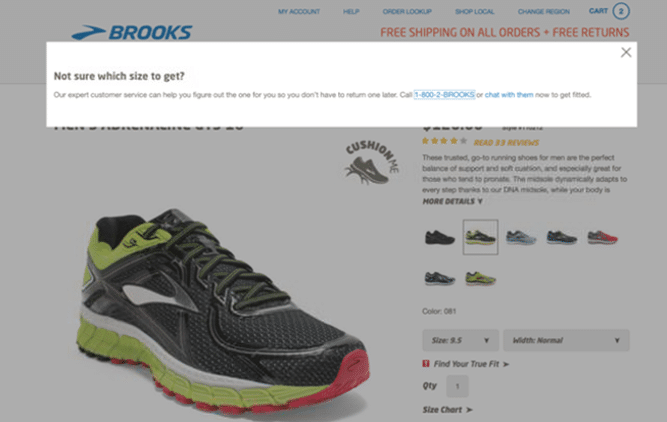 Create more sales opportunities
Studying your customers' buying behaviour can also help you set up a personalised recommendation system. There are several different ways you can suggest products to your customers during their shopping process.
First of all, there's cross-selling, where you suggests products that compliment what the customer is buying. Up-selling involves suggesting a more advanced, and therefore more expensive, product. Somewhere between the two is the bundle. This is where you suggest things that would be good to go with the product being bought, to complete the package. This helps you increase your average basket value and your turnover.