With predicted year-on-year growth of 4% until 2018, there has never been a better time to enter the supplements market. Here are some top tips to make sure your transition into the market is as seamless as possible.
Choose a Target Audience
Retailers often forget the first rule of selling a product: choosing a target audience. Focusing on the general market is rarely a good idea, and is a strategy normally reserved to commerce giants, who already dominate the market. If you target the market as a whole, you risk wasting time, effort and money, as the majority of the public will be uninterested in your product. By having a clearly defined target audience, it is much easier for merchants to prepare and execute a marketing campaign specific to the customer, which will increase the chance of making sales whilst simultaneously decreasing marketing overheads. This combination will lead to bigger returns on investment. Your target audience can be based on age, gender, or even country. With a market value of $36.7 billion, the USA supplements market seems like an attractive starting point, but you face mountains of competition, as well as large shipping costs. The UK itself in the top 15 supplements markets, but if you fancy a larger market closer to home, Italy, the 5th largest supplements market is your best bet, or Germany, which comes in at 8th. More enterprising companies may also consider Asia. China, Japan and South Korea are the 2nd, 3rd and 4th largest markets respectively, and China spends the most on average per supplement. You should also make sure that what you plan to sell is legal in your chosen country: for a list of what is allowed in the EU countries, click here.
Research the Best Supplements
A quick peruse through Google will teach you that not all supplements are equal. Make sure that your supplements are of a high quality. The best way to ensure that your supplement contains exactly what the label says is to choose a product that has been approved by the Medicines and Healthcare Products Regulatory Agency (MHRA), which means that the manufacturers have complied with rigid standards. Another helpful indicator is whether or not the product is NSF certified. NSF.org is a respected third-party quality assurance organisation which reassures retailers that a manufacturer takes appropriate action to ensure product safety and accurate labelling. When labelling your packaging, let your customers know that your supplements comply with these regulations, as this will help instil confidence in the fact that your product is of a high-quality.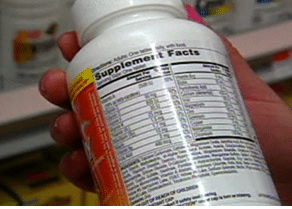 Choose your Sales Strategy
There are many different ways to sell supplements online. Firstly, you can simply buy the products wholesale, marking up the prices in order to make a profit, and sell the supplements on your own self-made website. Another option is to become a distributor for a direct-marketing supplements company that will create a site especially for you. One of the more popular options for supplements providers is an affiliate programme, where you become an affiliate of a larger nutritional supplement company and then sell their products, earning commission. You could also run your own affiliate programme, teaming up with doctors, gyms and weight-loss clinics to direct people to your website.
Organise Logistics
One logistical issue that online retailers often face is storage space. Where can you store all of your stock? A nifty way to avoid wasting money by renting storage space is using a fulfilment service, whereby you can ship stock to a partner-managed warehouse. Using Lengow, you can easily integrate your product catalogue with your fulfilment partners to ensure a seamless delivery procedure. You may also decide to use drop shipping, where you partner with a wholesale supplier that stocks its own inventory. When a customer places an order, you transfer this information to them, and they ship the goods directly to the customer.
Choose Your Marketing Strategy
When dealing with sports and fitness supplements, retailers have to be very careful with their marketing strategy, so as not to cause offence. Protein World made this mistake in the summer of 2015, when they settled on the tagline #AreYouBeachBodyReady, pasted next to a picture of a toned women in a bikini. People took offence to this, and claimed that this advert suggested that everyone who did not resemble the model was not beach appropriate. Therefore, they deemed the advert to be body-shaming and the advert was subsequently banned in the UK. To avoid making a similar mistake, make sure your marketing is based on health benefits, rather than pure aesthetics.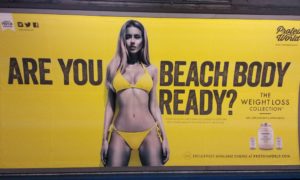 Get the Word Out
It is often difficult to attract consumers to your website, so make sure you choose the appropriate keywords to drive customers to your website. Keyword research is extremely useful to improve SEO. For example, if you are trying to sell herbal sleeping solution, use the keywords 'help me sleep' rather than 'sleep remedies' – research shows that the former is searched twenty times more than the latter. Another way to promote your site is to advertise on other sites which attract your target customer; for example, a fitness blog. Or else, write your own blog, and contribute to health and discussion groups on social networking sites.
When selling nutritional supplements online, it is essential to have a disclaimer mentioning the potential side effects – if you choose not to have this, you risk breaking the law.
If you want to start selling supplements online, let Lengow do the hard work.