Google now takes into account HTTPS in its search ranking algorithms. In a recent blog post, Google formalised this information, stating that for the moment it is a light weight criteria, but that they may wish to strengthen it in the future.
Google continues its policy of encouraging webmasters to make their websites secure, and has found that the best way to get people to change from HTTP to HTTPS is by making it an influencing factor in search result ranking. So get ready to see an increase in HTTPS everywhere.
HTTPS as a ranking factor
At the Google I / O conference, Google made clear its views on the importance of HTTPS and keeping the web safe for everyone. The change will affect less than 1% of global searches and thus carries less weight than other criteria, the most important of which remains high quality content. Google's approach aims primarily to alert webmasters of the importance of web security and to give them time to set up HTTPS on their site before it makes this factor more influential for organic SEM.
A good or a bad idea
This initiative can be interpreted in several ways. The democratisation of HTTPS will inevitably strengthen security on the web and thus user experience, as well as page loading speed, etc. However, it also adds a layer of complexity for smaller players who do not necessarily ask for all this.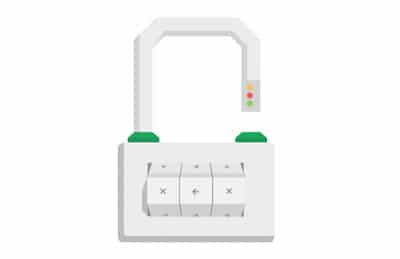 What do you need to know before changing to HTTPS?
Firstly, you have to pay to move your site to HTTPS, as you must pay an annual subscription in order to obtain a SSL certificate (normally between £50- £150).
A lot of sites use 301 redirects to canonicalize the HTTPS to the HTTP. However, if you are now wanting to do the reverse (HTTP to HTTPS), make sure that you remove old redirects from HTTPS to HTTP, or you'll get an infinite loop. Furthermore, you may have previously disallowed HTTPS URLs on certain pages of your site to block search engines from crawling them, so make sure you review this so you don't end up blocking sections of your site that you now want to be crawled. Similarly, canonical tags and meta robots noindex tags will also need to be reviewed and updated, and don't forget to make sure that all your  CMS plugins are compatible with HTTPS.
You should also be aware that the change will reset all your sharing counters on social networks (note: it does not remove your fans or followers, but the counters of your pages will not display the number of shares made).
Currently the HTTPS criteria is still very low, so the impact on the positioning of HTTPS sites will be almost undetectable if you migrate to HTTPS tomorrow. However, Google will certainly push this factor and make it more influential in the future.
Note: If you already use HTTPS for your Website, you can test its using Qualys Lab, a free tool for analysing the safety and configuration of your site.
Sources : WebRankInfo / WebMaster Central Blog