Instagram has become a part of pop culture in countries around the world the past few years: from Paris to Los Angeles you can even hear young people (the ultimate influencers when it comes to defining what is "cool") referring to it often by its nicknames.
The social networking mobile app has a simple concept that many people enjoy as part of their daily routines: scrolling through photos and videos, leaving comments and sharing photos, videos and of course memes.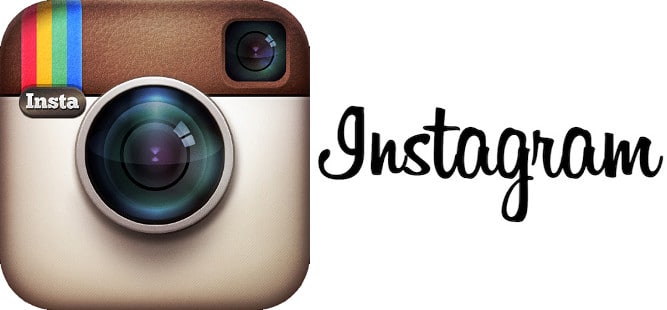 Whether calling it "IG" (in the USA) or "Insta" (in France), these youth are part of a larger global trend: 53% of Instagrammers between the age of 13 and 24 say the social network helps them define who they are (according to a new blog post by Lengow Hub member Marin Software).
Global Growth
When you consider the infographic in the tweet above from Social Media Club UAE President Heba AlSamt that was recently published by Socialbakers (who, just like Lengow, will be present at the Digital Marketing Exposition Conference, i.e. Dmexco, in Germany next month) you come away with the impression that the I in Instagram stands for international.
You didn't read that stat above wrong: 70% percent of Instagram users are outside of the USA, where the platform was created in 2010 in California.
As mobile continues to grow around the world, including at a high rate in China to India: you can imagine that plenty more nicknames have or are being created in many countries just like how Instagrammers in France call it "Insta."
The international expansion side, looking at Instagram in the US in particular is beneficial to learn about some of the important American lingo which is very popular among the Instagram community. The US also features various brands that understand how to interact with Instagrammers while they use the platform to promote their products sold on ecommerce sites. Research by Forrester also proves that last point: a large percentage of the Top 50 American brands' audiences are interacting with them on IG.

These two topics, Instagram etiquette and Beardbrand, will be analyzed below.
Talk the Talk
Instagram has a history of being exclusive: at first it was available only to iPhone users. Some of them enjoyed having a network where users of non-Apple smartphones (i.e. Android) were not present. They were the same iPhone users who complained via their social media posts when Instagram's team launched an Android version of the app on April 3, 2012, ending an era of exclusivity.
On top of this exclusivity, there are several terms on Instagram that you may have never heard elsewhere despite their huge popularity on the platform. Some have grown to the point that they are now even used on other social media networks.
If you're a brand joining the Instagram club late, you should at least be using some of its earliest vocabulary so that you can speak the everyday language.
Below are two hashtags you are likely to see weekly or daily on one of the 70 million photos posted per day on the network.
#ThrowbackThursday or #TBT: Every Thursday, millions of people post old photos or videos to look back at the old days and share some of their past on Instagram. Throwback is a word used in the United States that stands for rewinding back to the past.

#Latergram: This is a clever hashtag because it is a play on words; an alternative to the usual "instant" nature of Instagram. It is used when Instagrammers post a photo later instead of sharing it instantly after they took it.
To truly be a part of the Instagram culture (and to be seen so that content you share won't go to waste), you should be using these hashtags when the time is right. Some people specifically scroll through search results for photos with these hashtags; don't miss your chance to make your content easier to find. Of course, you can also make up your own; the endless new hashtags are some of the most entertaining things about the network.
So for example, if you're a brand that sells vintage-style clothing or any other product inspired by the past, you could post a photo of it on a Thursday using #TBT and include a few details about why it is special.
And if you organized an evening event, you can share photos or videos of it after and use #latergram.
Beardbrand Boom
If you're doing social media marketing and are running an ecommerce site, you can't just be pushing a bunch of products at people all the time.
One brand you can learn a lesson or two (hundred) from about Instagram is Beardbrand.
As someone who is often thinking about branding strategies and doesn't always have the clean-shaven look in the profile photo above, their unique name caught my attention when I read about them in the past.

Beardbrand creates a variety of special beard oils and mustache wax as well as other products that help men groom themselves and take care of their hair.
What Beardbrand is doing right is creating a community by involving everyone that likes what the company is all about (wearing beards and taking good care of them). Thanks to focusing on doing more than just talking about itself, Beardbrand has grown its audience on Instagram and now has just over 71 followers for every post (1,067 posts and 75,800 followers).
Beardsmen are invited by Beardbrand to share photos of their beards and use the #beardbrandPOTD hashtag to be considered for Picture of the Day.
Beardbrand then looks at the photos and curates some of the best beards to showcase on Instagram and tags the user name of the person who shared the photo originally. This then creates more engagement when the person thanks them for the feature and their friends leave comments, etc.
What's important here is that Beardbrand's strategy is truly community-focused: they rarely post photos of their products and instead show you images of people who take good care of their beards.
Beardbrand also is reaching a larger global audience through Instagram even though it is a company from the US: it recently shared photos (below) of an American and an Emirati for its Beard of the Day promotion and other marketing.
These kind of posts on Instagram connect more with people than a company simply telling them to go buy their product.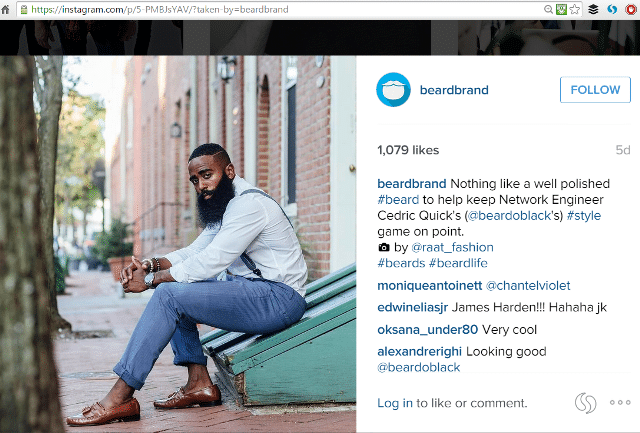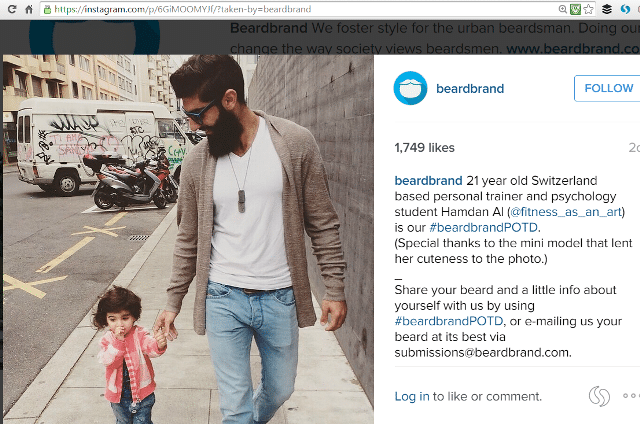 This way, you can get the picture without being bombarded with promotions of Beardbrand products: the message being sent is if you use excellent products like Beardbrand's oils you can make your beard look great just like the beards in the photos.
The creative marketing isn't just increasing Beardbrand's social media fame: plenty of people are buying the oils and other products. Bandholz said in an interview with Inc. that Beardbrand sold $450,000 worth of products in November 2014 alone.
The article also has more insight from Bandholz on using social media marketing to build an ecommerce site from scratch and succeed.
It's been said before, like this summer at Cannes Lions, and it will be said again: people don't want to just buy products now, they want to buy experiences.
Once you realize that, sooner or later you can make some creative social media marketing moves on Instragram for your ecommerce site too.
As online retailers who attended Lengow Ecommerce Day in Paris this summer realized, there is still plenty of opportunity out there for ecommerce sites who want to embrace social media platforms like Instagram.