At the beginning of 2018, Hootsuite and We are Social published their latest global report: 'Digital in 2018'. How many internet users are there around the world? How much use is taken up by social media? How is the e-commerce market doing? Take a look at the latest market trends from all around the world.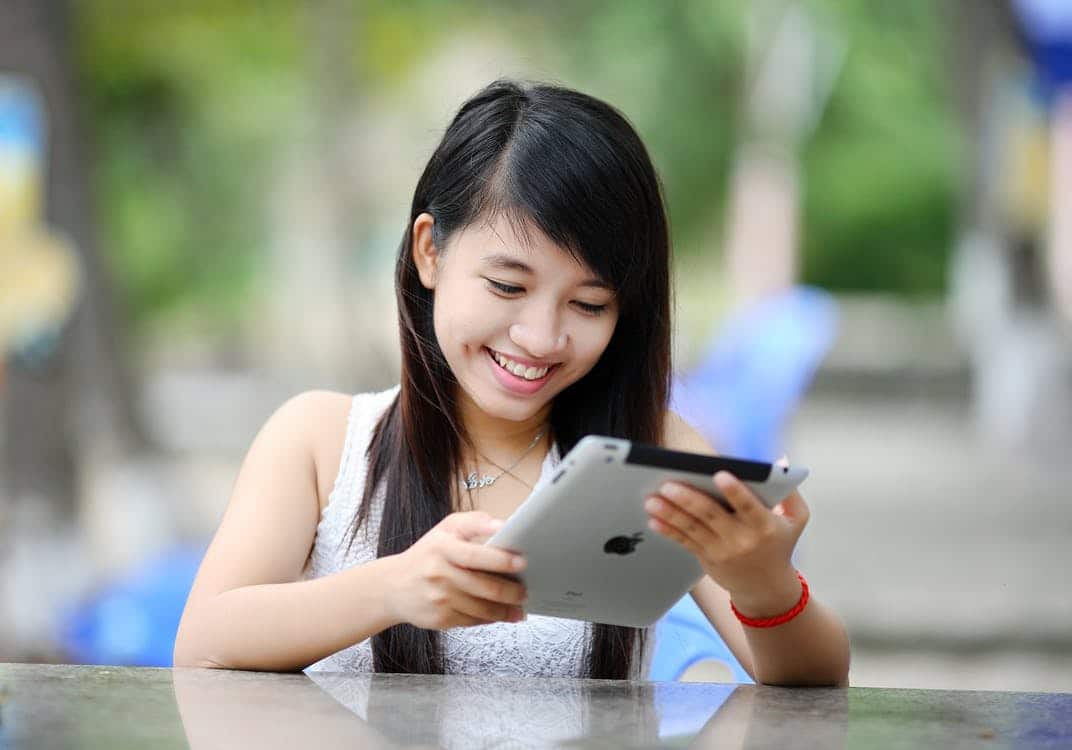 Half of the world is connected
In this report, Hootsuite and We Are Social have revealed that we have finally exceeded 4 billion internet users, which means that over half of the world's population is now connected.
Users spend an average of 6 hours online every day, which, if you do the maths, means that in 2017, over 1 billion years were spent on the internet. The most visited sites in the world were: Google.com, Facebook.com, Youtube.com and Baidu.com.
42% of the global population use social media
More than 3 billion people log on to social media every month, that's 42% of the global population. Furthermore, over the last 12 months, more than 11 new users were registered on social media every second.
With a high concentration of users in Eastern Asia, social media is becoming a bigger and bigger part of our day with Facebook leading the race with over 2 billion active users per month, of which 88% access the site from their mobile device.
While Facebook and Youtube (1.5 billion active users per month) are the dominant forces in the social platform market, messaging apps, such as Whatsapp and Facebook Messenger, continue to make gains with 1.3 billion active monthly users, as does Wechat with its 980 million.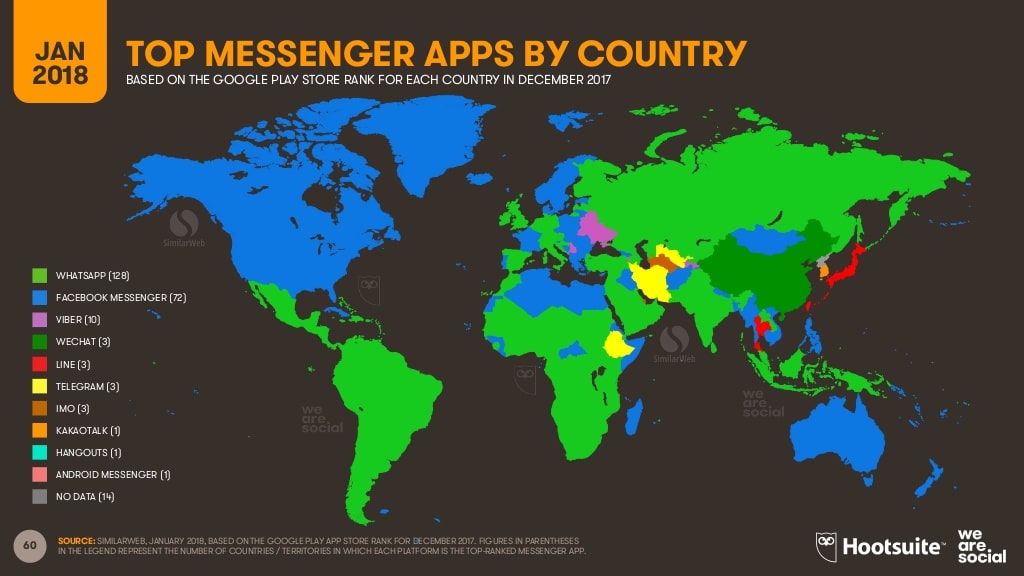 90% of internet users are mobile users
While half of the global population are now internet users, most access the internet from their mobiles (90%). With an average of 40 apps accessed every month on their smartphones, it's Facebook, Whatsapp, Messenger and Wechat that are the most used mobile apps, according to the number of monthly active users.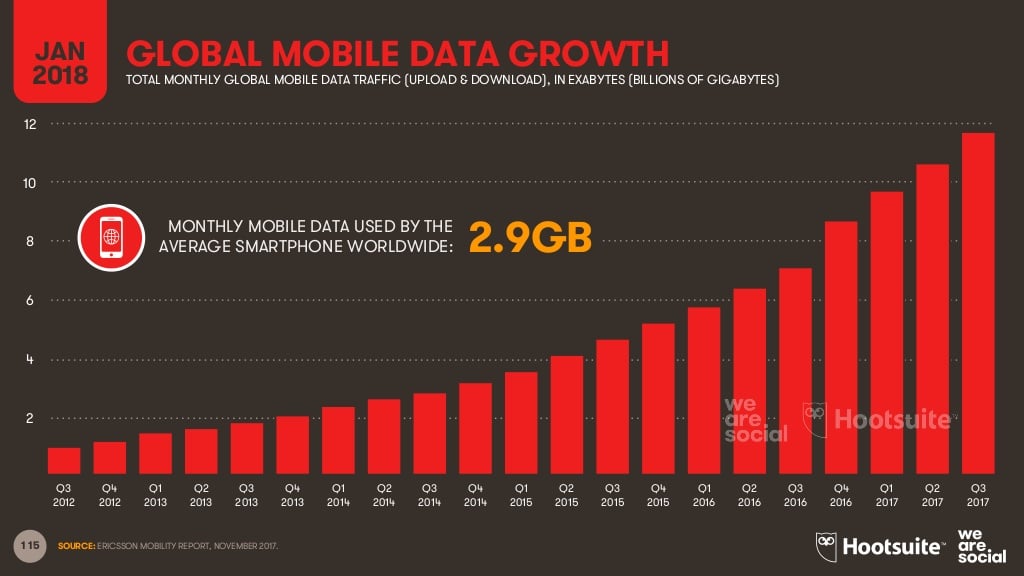 Furthermore, more than 90% of social media users access these sites from their smartphones or tablets, which shows how important mobile is in these kinds of experiences.
Social Media is no longer just conversational platforms, they now offer many possibilities for brands, such as selling products, the set up of post-sale services or payments.
According to Global Web Index, internet users are more often than not turning to social media during their buying journey, when they're researching products and/or services. This trend is even more emphasised in China where, according to the audit firm, PwC, 70% of Chinese consumers (compared to the global average of 59%) use social media as a source of inspiration before going through with a purchase. 25% of said consumers even make the purchase directly from a social channel.   
To read > 10 things to know about voice search
State of consumer goods e-commerce around the world
In 2017, almost 2 billion people, about a quarter of the global population, bought consumer goods online. With spending coming close to $1.5 trillion, the market is dominated by the fashion sector, which comes first in terms of spending.
In the UK (the largest e-commerce market in Europe), 84% of people surveyed by We Are Social searched for a product/service to buy online online in the past 30 days. These numbers go down in Germany and France with only 76% and 70% respectively of people having gone online to search for a product/service to buy.
In the UK 78% of those surveyed claim to have made a purchase online in the last month, with 74% of Germans and 61% of French people claiming to do so as well. Moreover, 68% of Brits ordered consumer goods online over the last 30 days, followed by Germany (62%) and France (56%).
When it comes to m-commerce, the UK also comes out on top with 40% of purchases being made on mobile devices, as opposed to 23% in Germany and 17% in France.
With e-commerce spending mainly focused on fashion and beauty in the UK and France, Germany differentiates itself with electronic goods coming in first spending-wise.
This study also shows the Chinese market's immense e-commerce potential as currently only 53% of the population is connected. Furthermore, only 43% of respondents went online to search for a product/service to buy over the last 30 days, and 45% made a purchase online with 39% making a purchase on mobile.