According to a Forrester study, the cross-border e-commerce market will be worth more than €40 billion in 2018, meaning it is set to grow by 38%. Therefore, now is the ideal time to expand into new markets.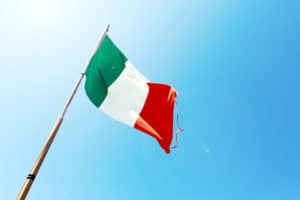 With 61 million inhabitants, and situated at the crossroads of three e-commerce powerhouses (Spain, France and Germany), Italy holds great potential. According to certain sources, Amazon is looking to invest €500 million in the country. Let's take a look at the growing market's overview.
An Evolving Sector
With a turnover reaching nearly €17 billion in 2015, the country is the second largest e-commerce market in Southern Europe, and as a burgeoning territory, the Italian market holds vast drawing power for retailers.The Italian government recently announced the launch of an investment project to modernise the country's digital structures. These improvements will make it easier to access the internet, and therefore have a positive knock-on effect on the ecommerce sector. Internet penetration and the percentage of online shoppers (68% and 34% respectively in 2015) is set to increase in the years to come.
26% of French e-commerce sites sell in Italy
Today, over a quarter of French online retailers sell on this market and a third of Italian consumers have bought something from a foreign website. Therefore, there is no doubt that Italy can be a lucrative market for cross-border retailers. However, before launching in this market, you need to analyse its features. For example, you should know that the most popular online product categories amongst Italians are ready-to-wear clothing, household/garden equipment and entertainment. As for services, plane tickets and accommodation are particularly popular. Despite a certian yearning for cross-border purchases, Italian consumers are still rather hesitant when it comes to paying supplementary fees. In effect, for 45% of them, extra costs (be it tax-related, or to do with delivery) are a real barrier to purchase. Make sure you reduce added costs as much as you can, or offer free delivery above a certain amount.
97% increase in smartphone shopping in 2016
Italy has one of the highest mobile penetration rates in Europe. According to a RetailMeNot study, 23% of Italian shoppers bought something using their phone in 2015, with the average annual spend reaching €256. However, the trend is set to really take off in 2016, as the study predicts that purchases made using smartphones will increase by 97%. Purchases made via tablets are also becoming more and more popular, and this is set to grow by 63% in the next year. Therefore, make sure your website is mobile-friendly, and think of creating an application to make it even easier for consumers to buy your products. If not, join marketplaces with applications so that you can still benefit from the m-commerce trend.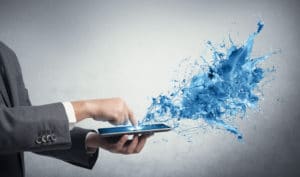 Italian Buying Behaviour
Each country has its own characteristics and to win over the market, you have to adapt accordingly. According to a 2015 study by ContentSquare, Italian internet users are relatively indecisive, and need to visit a website at least five times before deciding whether to make an order. Furthermore, they like creating wishlists and often use the add to basket function to add products to their wishlists. Therefore, make sure your site has a wishlist function, so they can put aside products which they like to review at a later date.
If you want to know more about the e-commerce market in Italy, or indeed any other market around the world,
download one of our free country guides now.