At the Eurosites Georges V, the 4th annual Lengow Ecommerce Day took place on Tuesday, September 27, 2016. For the occasion, many players in the e-commerce sector came to Paris from all over the world. A big thank you to all the partners, speakers, and participants for contributing to the success of this exceptional event, which brought together more than 15 nationalities.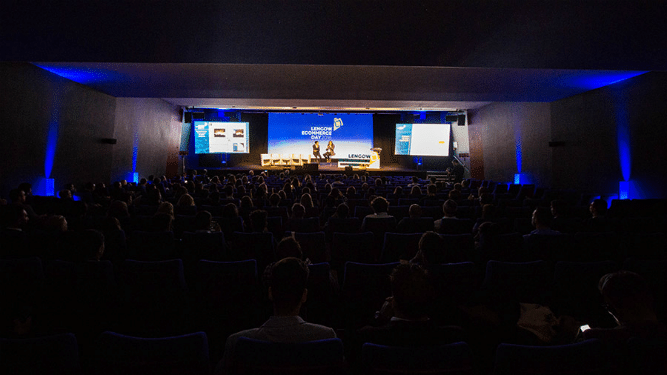 Faced with the rapid growth of cross border ecommerce, we wanted to give Lengow Ecommerce Day an international outlook. This was very successful! No less than 15 nationalities were present, from Italy, Spain, UK, Germany, China, Russia, Switzerland, the Netherlands, Israel, India, and more. The exchange of expertise and interventions, and the opportunities to forge new contacts have marked this day as being 100% cross border orientated. Let's look back on the highlights of this year's event.
Cross Border – An Overview of Ecommerce Markets
The most significant of our four themes for the event, cross border, was discussed in keynote speeches, roundtables, workshops, and expertise exchanges. Industry giants such as Yandex, Bing, Worldfirst and Be2bill gave us tips and tricks to embark on conquering international markets.
In his speech, Tony Qiu, General Manager at JD WorldWide, presented his marketplace and his strategy to sell effectively in China. During his keynote speech, he told us "of 688 million users, 413 million purchase online in the B2C sector in China". Betty Touzeau, Country Manager for China at Lengow, also shared her vision of the Chinese market and the opportunities it presents.
During a round table discussing the new 'El Dorados of e-commerce', we had the opportunity to learn about India and Africa.
Tuncay Eldek, Country Manager for France at Moebel.de, and Maxence Vanderswalmen, International WebMarketing Manager at Tikamoon.com, gave us all the details about the German market, and the importance of analysing the expectations and habits of German consumers before launching there. "Adapt your scales and your products before you jump on the German market," Eldek told us.
Cross Channel – Conquering Omnichannel Strategy
Amongst our success stories, Cdiscount / Ks cycling, Mirakl / ZOOMICI, and Spread / The French Slip shared their best practices. This was a unique opportunity to hear about the experience of successful return strategies.
Gwenael Robert (E-commerce Director – Sushishop), Romulus Grigoras (CEO – Devatics) Pingki Huang (CEO France – Stuart) and Ibrahim Rahni (Digital Brand Manager – Serge Blanco) were with them, discussing the importance of traditional sales points as a strategic asset for retailers. We learned what the key elements were for switching to an omnichannel strategy.
Cross Device – Putting Mobile First
A real driver of growth, mobile occupies an increasingly important place in ecommerce. Indeed, in 2015, 41% of online shoppers had made at least one purchase via their smartphone. With this in mind, Maxime Baumard (VP Marketing – iAdvize), Olivier Javier K'Danet (Ecommerce Client Partner – Facebook) and Alexandre Ali (COO – Rad) addressed the trend of 'mobile first' and its implementation on the current market. Today, "the hearings are mobile, which completely changes the way players must create content – including video content," Olivier Javier K'Danet told us.
During the Aircall workshop, Damien Morin (Founder – Save) and Olivier Pailhes (Co-founder and CEO – Aircall) emphasised the importance of customer service and boosting productivity in a high growth period. Customer service is a key element in offering consumers the best possible shopping experience. During his speech, Damien Morin told us that "every customer of Save is my own customer."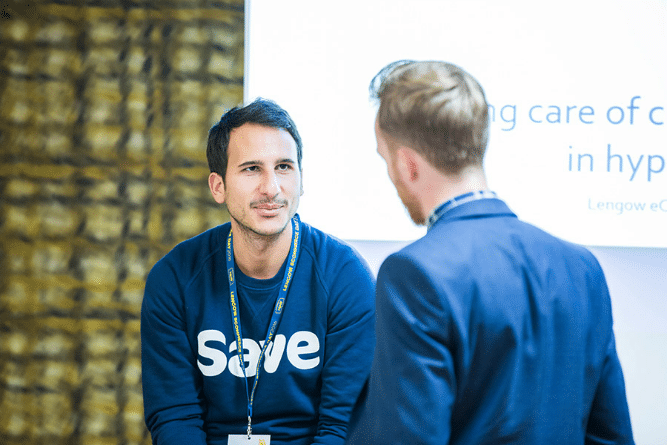 Cross Data – Data Management
"In retail, data has a maximum life-span of a month," said Sébastien Weill, from Rougier & Ple. This was during a roundtable on e-business Rougier & Ple, accompanied by Augustin Decré (General Manager Southern Europe – NUGG.AD) entitled "How do we move and intelligently exploit data?". François Ziserman (CEO – Target2sell), and Arnaud de Medeiros (COO – AB Tasty) here addressed the theme of cross data.
A big thank you to all our partners: Bing, iAdvize, Worldfirst, Cubyn, Cdiscount, Google, Aircall, Be2bill, Reelevant, Moebel.de, Mirakl, TextMaster, Payoneer, Spread, Akanoo, AvisVérifiés and Adyen. Thank you to all the speakers for their expertise and the quality of their workshops. Also thank you to everyone who came.
Find all the interviews with ecommerce experts at Lengow Ecommerce Day on our Youtube channel.
You can also find all the pictures of the day on our Facebook page!
See you in 2017!