27 percent.
That's the percentage of European citizens who use the internet that are now shopping on foreign websites, according to Ecommerce Europe VP Marc Lolivier.
Loliver, who is also Managing Director of FEVAD (France's leading ecommerce association), recently shared that and other telling online retail statistics on January 27 at FEVAD's conference in Paris.
With that said, 2015 is expected by experts like Lengow COO Nenad Cetkovic  to be a year where improving cross-border shopping experiences for online shoppers will be a priority for many retailers.
Worldwide Wording
With international sales becoming more common in the online retail world, the stakes are even higher nowadays when it comes to properly translating and localizing a website. The cultural aspects—including even the most particular of details—involved in the latter can make the difference between making a site visitor feel at home or making them leave your website quickly.
Alexandre Crazover, who founded international digital localization agency Datawords in 2000 while still in college, effectively summed up the new global reality in October 2014 during his speech in Paris at the Hub Institute's HUB Forum (which is summarized in French online).
"We went from 'Think Global, Act Local' to 'Anytime, Anywhere, Any Device (ATAWAD).'"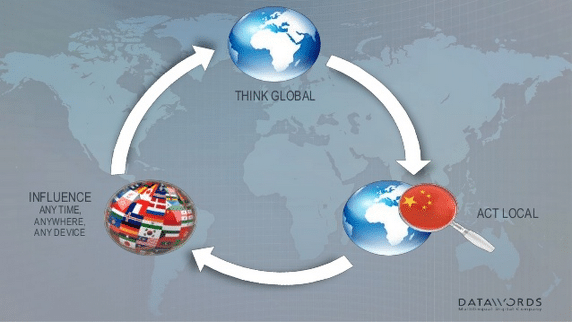 Crazover took time yesterday to share his thoughts on the evolution of localization in 2015 and the importance of reaching all corners of the world at a time where the global spending power landscape is shifting.
"For 2015, we see a growing interest for localization in countries such as Indonesia, Thailand, Malaysia and Nigeria. We also observe an increase in demand in regards to video content: subtitling and multilingual dubbing should become the norm in the coming years to ensure the viral potential of video content by making it accessible to different markets," said Crazover, who added that his team recently integrated industry leader Digiprod in order to adapt videos into all languages and formats.
Video probably is not the first thing that comes to mind when online merchants consider marketing techniques for their products.
However, as seen in a September 2014 comprehensive guide to video marketing for ecommerce on the blog of Lengow Hub member Prestashop, statistics from ReelSEO's research team shows that nearly all of the consumers they encountered in their study are positively impacted by video.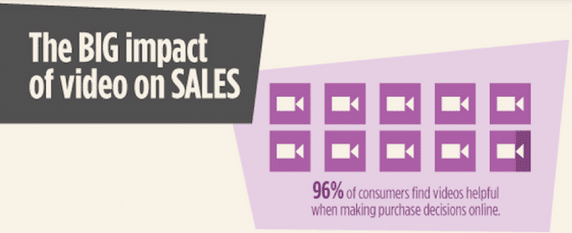 The inclusion of short demo videos, clips of products in action and tutorials (in several languages) are especially important now that more people are using their phones to shop (a phenomenon explored on the Lengow Blog recently).
Cross-continental commerce
Crazover's analysis of the recent activities of his company—which brands itself as an e-Multiculturalism pioneer—echoes the trend of video's growing role in ecommerce.
"Ecommerce accounted for over 50% of our total business in 2014. Datawords accompanied global brands with a historical international presence as well as pure players (and bricks and clicks) whose growth outside their domestic borders is more recent."
With new leading economies expected to emerge in countries located in a wide variety of regions—from Egypt to Vietnam—localization will have be to done at an excellent level in order to reach all 21st century online shoppers; wherever they are.
Two members of Crazover's Paris team—Jennifer Bardout-Sanson and Frédéric Simon—will provide a free 45-minute website localization workshop at noon this Thursday at leading Paris startup accelerator TheFamily (http://bit.ly/DatawordsTheFamily).
According to the event's organizer, Hugo Amsellem of TheFamily, the event can be tracked on Twitter via #TFworkshops.
Video marketing statistic source: ReelSEO