According to the IMRG Capgemini e-Retail Sales Index, online sales in the UK exceeded £100 billion for the first time ever in 2014. With ecommerce becoming increasingly competitive and consumers increasingly demanding, emerchants need to look at different strategies to stand out from the crowd.
Personalisation in ecommerce
The personalisation of products and services is commonplace in ecommerce, brands such as Nutella, Nike, Longchamp and Coca Cola have been practising this technique for some time.
Retailers can add value to their products by offering customisation options, this enables the customer to feel that their purchase is unique and reflects their personality. Furthermore, buying clothes online can sometimes be a bit tricky, for example, not every store has the same measurements for a medium size shirt! A clever way for fashion retailers to get around this issue and assure their customers is by allowing them to customise their measurements. Proper Cloth enables customers to not only customise the design of their shirt, but to also enter their exact size measurements.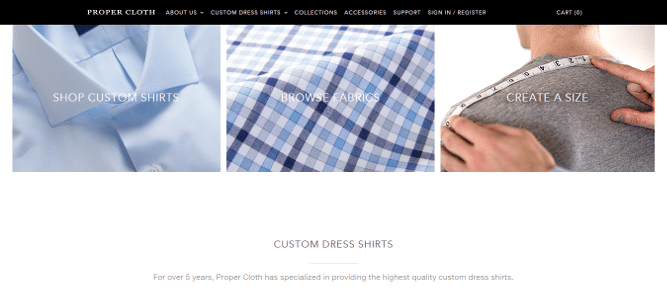 Beyond the product itself, retailers can also personalise the customer's online journey. Ecommerce sites can make recommendations to previous customers based on their purchase history, indicated preferences or based on the purchase history of similar users. Real time recommendations can also be made in relation to the weather and location of the visitor, as well as to the price.
Read also: How to use the weather to optimise ecommerce sales
A live chat is also a great personal touch. By using a live chat tool support staff can answer potential customers' questions in real time, aiding them to make more informed purchase decisions.
Retargeting campaigns can also be useful for encouraging visitors who abandoned their cart to make complete purchase. Retargeting (or remarketing) enables you to maximise traffic to your site and increase conversion rate by targeting visitors who leave your online store with customised adverts on other sites, based on their interactions on your site.
Mojn found that:
75% of consumers like when brands personalise messaging and offers
74% of online consumers get frustrated with content that has nothing to do with their interests
61% of consumers prefer offers, even if it means less privacy
Why has personalisation become so important for online shopping?
In recent years, the purchase path and mentality of shoppers has changed. Before the consumer went to an online store to buy something specific, whereas now shopping has become a hobby and consumers like to browse and compare products they are offered. The arrival of this regular browser but irregular buyer requires the establishment of a marketing technique to encourage purchases, and this is where personalisation comes into play.
A winning strategy?
By offering products and services specific to each visitor you can increase conversion. BMW increased conversation rate by 30% through using a personalised messages. Personalisation humanises your brand and enables you to attract customers, create deeper relationships with them, increase loyalty and stand out from the competition. In the age of new technology and software, we can now intelligently use data to customise the customer's experience to make it as appropriate to them as possible.
Learn more about personalisation at the Lengow Ecommerce Day Paris
Personalisation will be one of the round table discussion themes at this year's edition of the Lengow Ecommerce Day.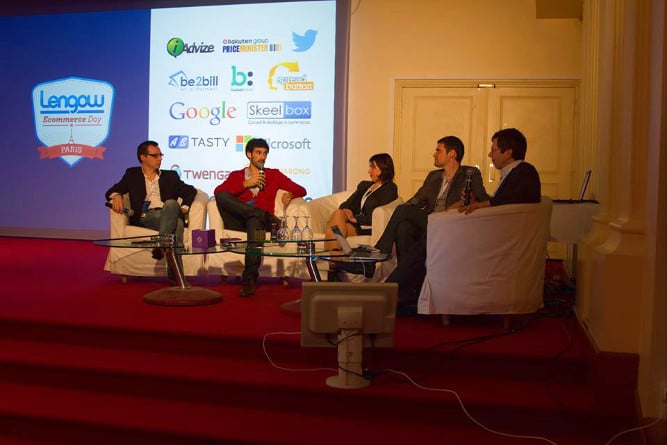 The discussion, titled "Personalisation and client satisfaction in a multichannel environment" will invite experts to discuss questions relating to personalisation, including.
How to tailor your offers for each distribution channel (marketplaces, price comparison engines, affiliate platforms, etc)?
How to help your client so that they don't abandon their shopping carts?
How to retarget your offers so your prospects don't forget you?
The Lengow Ecommerce Day is taking place in Paris on 2nd June. For more information on the event, please click here.