For a long time, they were simply optional in retailers' product catalogues, but GTIN codes have now become essential, or even compulsory, for selling on both your online store and on marketing channels.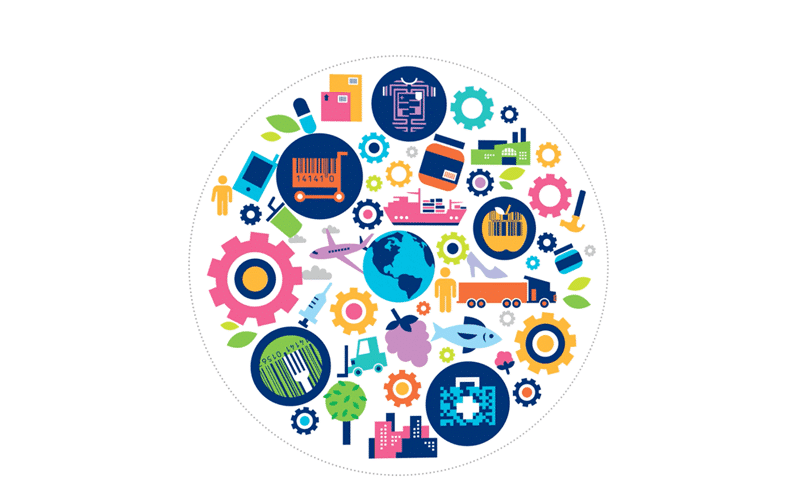 GTIN, the key to successfully identifying your products
 What is a GTIN code?
GTIN (Global Trade Item Number) is an international code for managing millions of product references worldwide. Found in the barcode of a product, it is generally composed of 13 digits. However, depending on the type of product sold, and the country of sale, its size can vary:
UPC (Universal Product Code): a 12-digit code for North America.
EAN (European Article Number): a 13-digit code for Europe.
JAN (Japanese Article Number): an 8 or 13-digit code for Japan.
ISBN (International Standard Book Number): a 10 or 13-digit code for books.
ITF – 14 (for multipacks / GTIN 14): a 14-digit code.
How are they structured?
Each GTIN is divided into three parts. The first is the company prefix, the length of which is variable depending on the company's coding needs. The second part is the reference number, assigned by the brand owner, and the third is a digit calculated automatically, based on the first 12 digits, so as to avoid entry error.
How do I get this code?
The GTIN code is created by the brand owner. This concerns the manufacturers, importers, wholesalers and distributors. For this code to be as relevant as possible, a new GTIN must be generated whenever any attributes are changed, e.g brand, style, quantity, size, colour, etc. If you are a reseller, your supplier must give you the GTIN code of the products you sell. However, if you are selling a group of products, you need to create one yourself.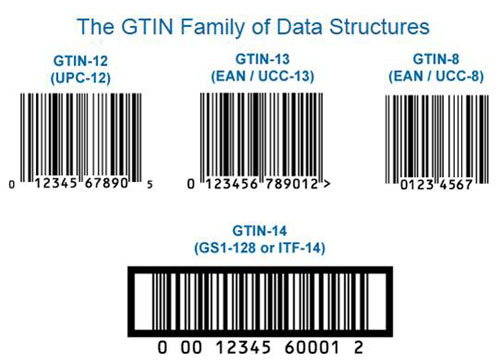 How will GTIN codes affect my business?
According to the organisation GS1, 10% of GTINs are invalid. Often overlooked by retailers, GTINs can have a significant impact on your business if they are wrong. To address this problem, a number of marketing channels, such as Amazon and Google, have now made it mandatory for retailers to include this attribute in their product catalogue.
Here are 3 reasons to use these codes when you sell your products on marketplaces:
Gain visibility on marketplaces
Search engines are now an essential tool that are not only used by shoppers to search ecommerce sites, but also on marketplaces to search for and compare products. It is here that GTIN codes play a vital role. By including them in your product catalogue, you will be better referenced on the marketplace and this will in turn improve your SEO. Google Shopping, for example, decided to make this mandatory. As of May 2016, it is now mandatory that retailers include their GTIN codes in their product feed for them to appear on Google search results. According to Google, data sheets with GTIN codes have a 40% higher click through rate, and receive 20% more sales.
Improve your product catalogue
By providing a GTIN code when you upload your product catalogue to a marketplace, you can retrieve pre-existing product information on the platform (such as product catalogue, photos, etc), and also customer reviews related to the product. By recovering these opinions, you can take the first step towards building your online status by improving your seller reputation. It's worth noting that marketplaces like Amazon require a customer satisfaction rate of over 90%.
GTIN codes allow sellers to save time by having access to photos and good quality technical data that's already available on marketplaces – Cassi Belazouz, Head of Omni-Channel Retail Industry Engagement at GS1.
Increase Sales
As well as greatly improving the quality of your product page, providing GTIN codes also gives you the opportunity to receive additional upselling offered by marketplaces: for example, your products can be offered to online shoppers as recommended products at the bottom of the page.
Also, if you want to internationalise your business, GTIN codes allow you to export your product catalogue abroad much more easily. Because it is recognised internationally, identifying your products is simple, regardless of the country you want to sell in.
If you want to standardise or create your own GTIN codes, organisations like GS1 work every day to improve the collaboration and information exchange between commercial companies.
What's GS1?
A non-governmental, not-for-profit company, GS1's mission is to manage the GTIN barcode system globally. Working in over 100 countries, the organisation has more than 37,000 members including Google, Amazon, Carrefour, and eBay.
GS1 gives you the ability to create GTINs and barcodes for your entire product catalogue, but also to save and view all active codes for your products. The information provided in the "My Barcodes" area serve as a reference for marketplaces whilst setting up your product pages. You will be able to generate product sheets here, and export your catalogue.
Are you an existing customer who wants to know more about using GTIN codes on marketing channels?
Visit our Help Center.
Not a Lengow customer yet? Request a free demo!
Source : GS1
Image : GS1