One of the first and most important decisions you make when setting up your ecommerce site is your choice of ecommerce platform. You can choose between open source and propriety solutions. Among the open source options you have Magento, PrestaShop (specialist ecommerce CRM), as well as Drupal and WordPress. WordPress is one of the most popular options, used by nearly 18% of sites around the world, including content sites and blogs, and some publishers have developed modules for transforming WordPress e-commerce solution.
Currently here are more than 10 modules to add online sales features to WordPress including:
WooCommerce has become the market leader by offering a simple and complete solution for creating an ecommerce site with WordPress. WooCommerce powers more than 2.2 million ecommerce sites in the world (10.8%), which is even more than Magento (10.07%), according to some sources.
To help customers sell online using WooCommerce, many online services vendors also offer connecting modules between WooCommerce sites and their own online services, Lengow has done this since April 2014. We offer a free WooCommerce plugin for exporting your products quickly to the Lengow solution, in order to for you to quickly and easily distribute them on the external channels.
You can find below a list of plugins to get your store up and running quickly and effectively when using WordPress with WooCommerce.
1°) Product Add-ons -$49 – (see here) is a module created by WooThemes (creator of WooCommerce), which enables clients to personalise their products using tick boxes or using a drop down menu.
Example: Engraving a jewel before shipping.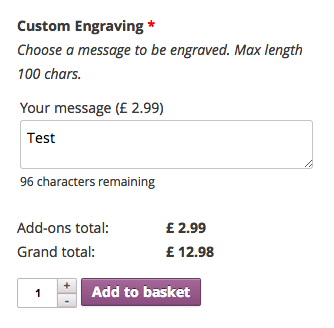 2°) Table Rate Shipping -$21 – (see here) is an additional module to define different policies for shipping based on the shipping location, the order amount, package weight, etc.
Example: Free shipping when more than X € spent
3°) Product of the Day -$49 – (see here) is another module created by WooThemes, which enables you to promote different products every day by showing them to your customers in a handy widget.
Example: Programme in advance a list of products to be promoted for each day of the week.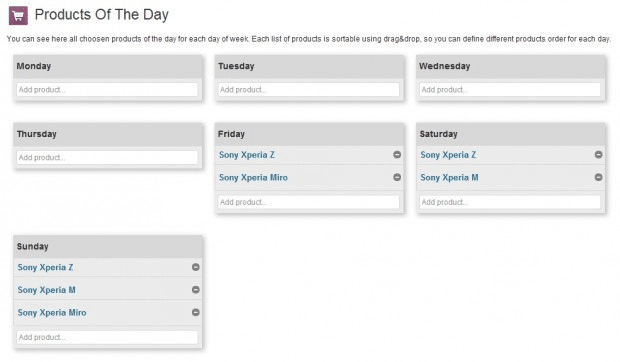 4°) Wholesale Price -$21 – (see here) is a module to enable users to add wholesale/ trade pricing for professional buyers wanting to buy in mass for resale. This plugin can be particularly useful if you have a b2b ecommerce site.
Example: Enter different pricing for individuals and professionals buying in batches.
5) Order Delivery Date -free – (see here) is a module which allows customers to choose an order delivery date at the checkout, which can be practical if they know that they will be absent during the standard delivery period.
Example: A customer can pay now, but have the items delivered when they return from holiday.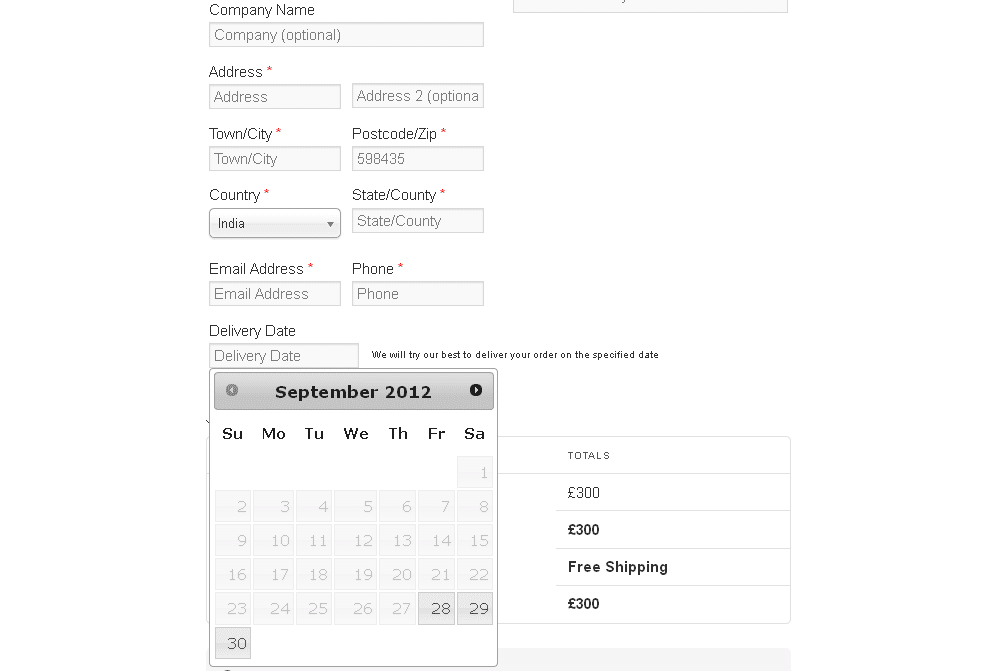 6.) Google Autocomplete Address -$11 – (see here) is a very simple additional feature that automatically completes address information when a customer is making an order.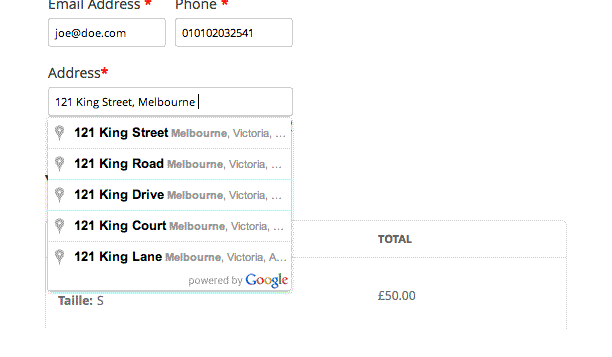 7°) Loyalty Rewards -$22 – (see here) allows you to put into place a loyalty system for customers and offer them rewards based on what they buy.
8°) Cart Add-ons -$29 – This plugin allows you to suggest products for up selling and cross selling.
9°) Dynamic Pricing & Discounts -$25 – (see here) is a plugin to create promotional campaigns restricted by time (eg: 15% off until midnight) or incremental reductions depending on the quantity of products ordered.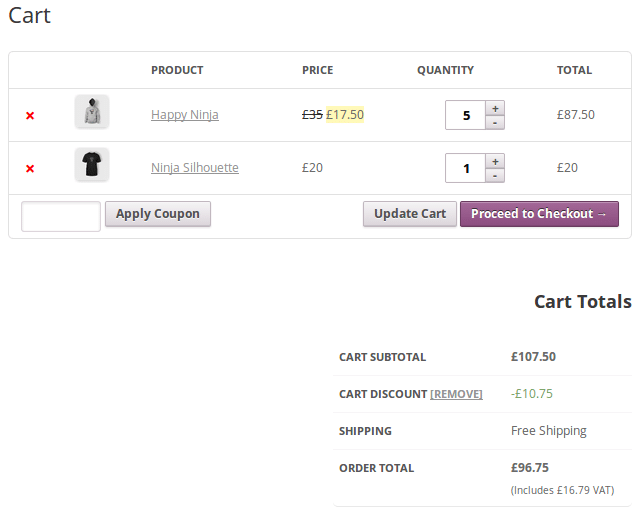 10°) YITH Zoom Magnifier- free- (see here) enlarges product pictures when the visitor hovers their mouse over the visual.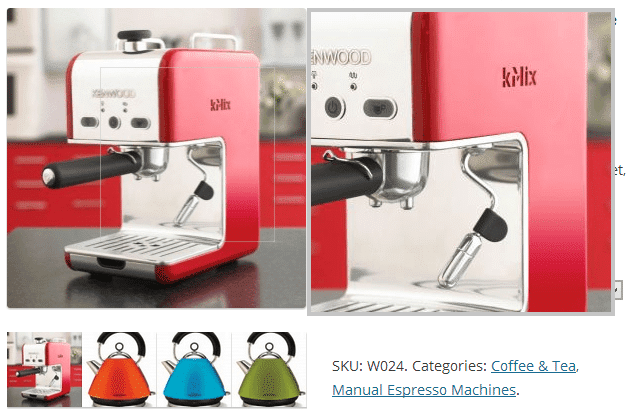 12°) Catalog Visibility Options -$49 –(see here) allows you to Transform WooCommerce into an online catalogue by removing eCommerce functionality. If you take out the cart, checkout process and 'buy now' buttons, WooCommerce is actually the perfect platform upon which to showcase a catalogue of products, which aren't currently for sale online.
Example: You are going on holiday and know that you will not be able to send a package in the time required.

13°) Social Coupon -$22 –(see here) is a very useful plugin to offer discounts to your visitors in exchange for sharing the product page of their choice on the social networks.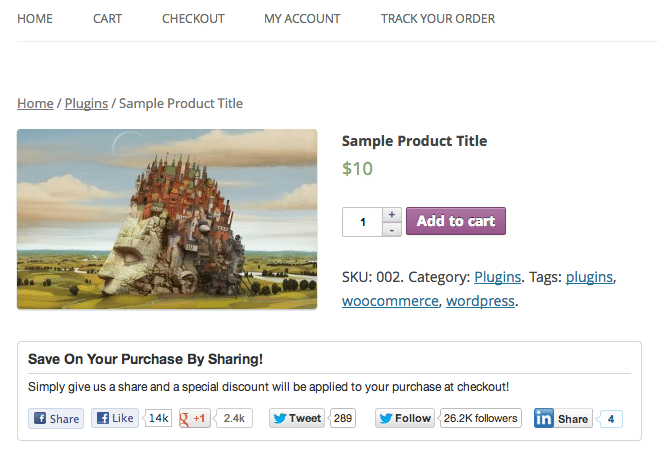 14°) Discount for Likes -$10 – (see here) is a plugin that allows to reduce the price of a product based on the number of Likes on your Facebook page. You can set the required number of Likes to grant a discount based on each product. This plugin will help you increase traffic in your WooCommerce store and get more clicks and sales of your products online.
15°) Smart Sale Badges -free –(see here) allows you to add badges to your items on promotion and display the total amount that the customer will save.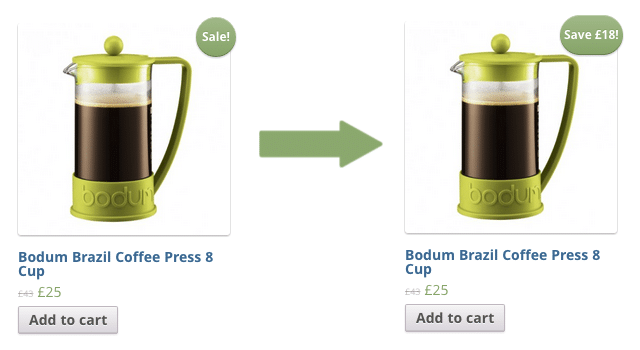 Bonus: Product SKU Generator -free –(see here) generates SKUs for all products and parent products.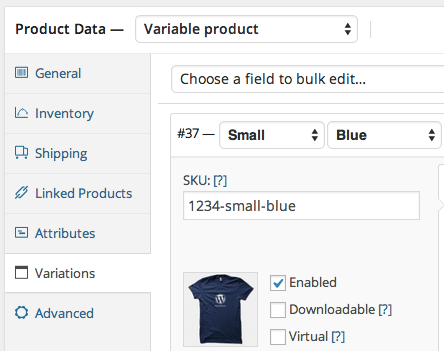 Note: the order of the plugins is not relating to any ranking. Not all plugins will be relevant to your type of ecommerce.